Warning: include(/Library/kw/livingplaces.com/menu.html): failed to open stream: No such file or directory in /Library/WebServer/livingplaces.com/CA/Riverside_County/Jurupa_Valley_City.html on line 34

Warning: include(): Failed opening '/Library/kw/livingplaces.com/menu.html' for inclusion (include_path='.:') in /Library/WebServer/livingplaces.com/CA/Riverside_County/Jurupa_Valley_City.html on line 34

Jurupa Valley City
Jurupa Valley City Hall, is located at 8930 Limonite Avenue, Jurupa Valley, CA 92509
---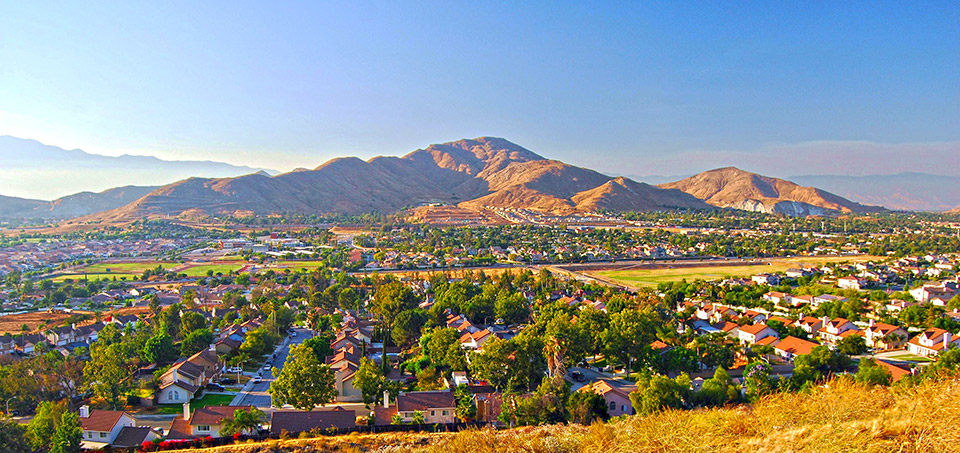 Photograph: A view of Mount Jurupa in Jurupa Valley. Photographed by wikipedia username: Scottthezombie, own work, 2017 [cc-4.0], accessed October, 2022.
---
The incorporation of Jurupa Valley [†] in 2011 marked the culmination of years of effort to create a city and to protect its character, quality, and way of life. Residents banded together to protect the area and prevent against the continued suburbanization of the Inland Empire. Their goal was to gain direct control over their own affairs, including land use and development, neighborhood revitalization, and economic sustainability.
Neighborhoods
Belltown
Crestmore Heights
Glen Avon
Indian Hills
Jurupa Hills
Mira Loma
Pedley
Rubidoux
Sunnyslope
Community of Communities.
Jurupa Valley consists of nine distinct communities in a valley surrounded by stunning natural scenery and views. These are Belltown, Crestmore Heights, Glen Avon, Indian Hills, Jurupa Hills, Pedley, Rubidoux, Sunnyslope, and Mira Loma. As a "community of communities," we will preserve and enhance those positive qualities that make our communities unique, enhance our "gateways" to welcome residents and visitors, and embrace a unifying community theme and spirit. Our ability to offer the choice of a semi-rural, equestrian lifestyle is an essential part of who we are as a community and of our quality of life.
&dagger City of Jurupa Valley, California, General Plan, 2017, www.jurupavalley.org, accessed October, 2022.
Nearby Towns: Norco City • Riverside City •
---

Warning: include(/Library/kw/livingplaces.com/footer.html): failed to open stream: No such file or directory in /Library/WebServer/livingplaces.com/CA/Riverside_County/Jurupa_Valley_City.html on line 88

Warning: include(): Failed opening '/Library/kw/livingplaces.com/footer.html' for inclusion (include_path='.:') in /Library/WebServer/livingplaces.com/CA/Riverside_County/Jurupa_Valley_City.html on line 88