What's New at Living Places
---
Wednesday, 02/01/2023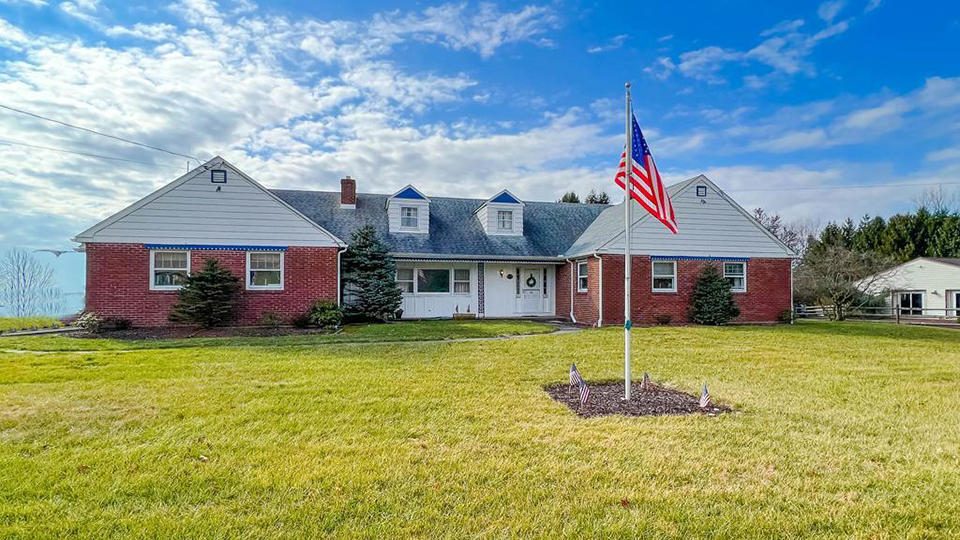 Amadon Neighborhood — Home For Sale on Foy Drive; 5 Bedrooms, 4‑1/2 baths, 3‑car garage. Contact simantov@kwknows.com for details. [ Doylestown Township ]
---
Sunday, 01/29/2023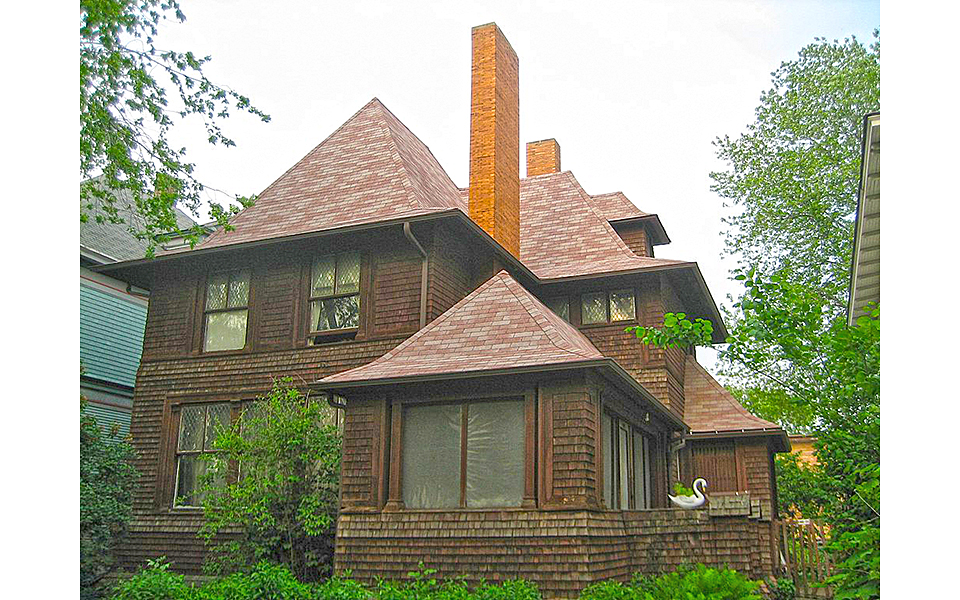 Homes in the Ridgeland-Oak Park Historic District were built from the 1870s to the 1920s. The District encompasses models of suburban residential architecture which possess high merit and quality. [Oak Park, IL ]
---
Saturday, 01/28/2023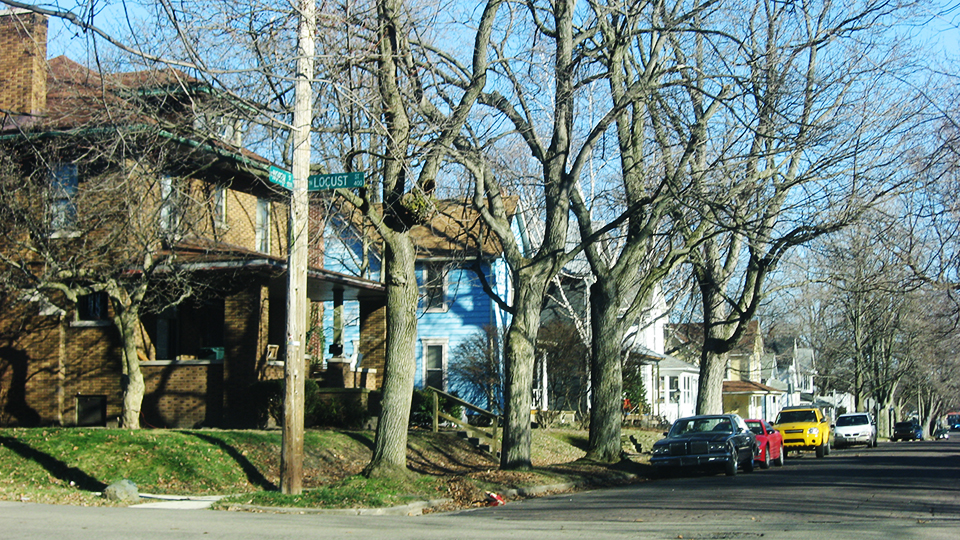 The Riverside Historic District is largely unchanged in form and appearance since the time of its development in the first decades of the twentieth century. It features a variety of middle class homes representative of that era. Its period of significance is from 1895 to 1949/ [ Muncie, IN ]
---
Friday, 01/27/2023
The Kid Alley Residential Historic District is one of the remaining intact tracts of land subdivided as "settlement lots" by M. M. Moore in 1890. This district runs north and south along 11th Avenue for one block, beginning at 9th Place and taking in both sides of the road. [ Phenix, AL ]
---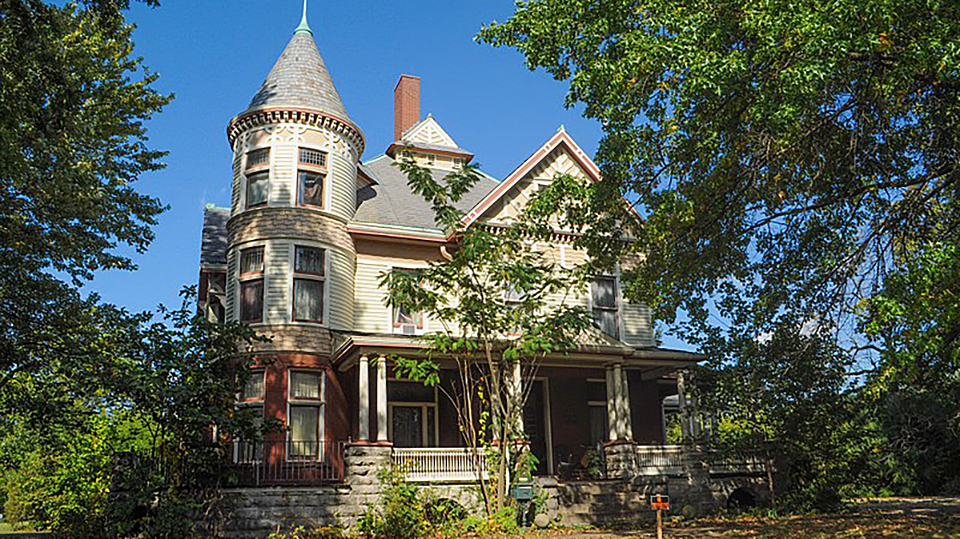 The City of Springfield is located in the southwest section of Missouri and is the seat of Greene County.
---
Thursday, 01/26/2023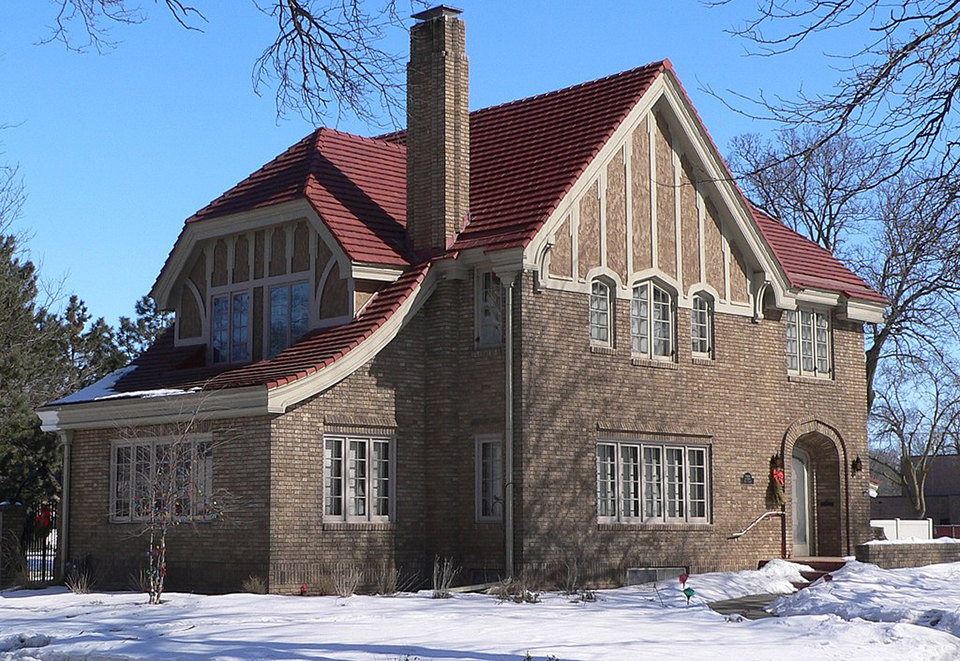 The City of Columbus is the birthplace of Governor Jim Pillen. It is a first-class city, having a mayor-council form of government with a city administrator. [ Platte County, Nebraska ]
---
The City of Watertown was platted in 1878 and incorporated in 1879. It is the birthplace of Governor Kristi Noem. [Codington County, SD ]
---
Wednesday, 01/25/2023
The Elmsood Historic District significant historical resources date almost exclusively from the years 1860‑1910, the period of the area's greatest growth and prosperity. [ Providence, RI ]
---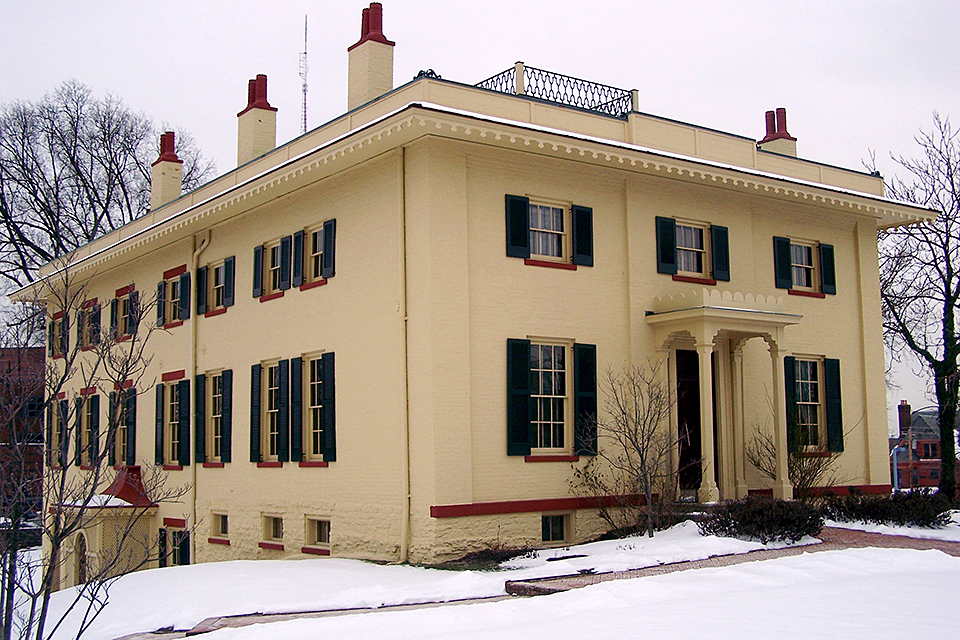 The Mount Auburn Historic District is located in Cincinatti, OH and is home to the William Howard Taft National Historic Landmark.
---
Tuesday, 01/24/2023
The Brady Heights Historic District contains some two hundred fifty architecturally or historically significant buildings. The name "Brady Heights" refers to the subdivision which, together with the Burgess Hills subdivision, comprises the Historic District. [ Tulsa, OK ]
---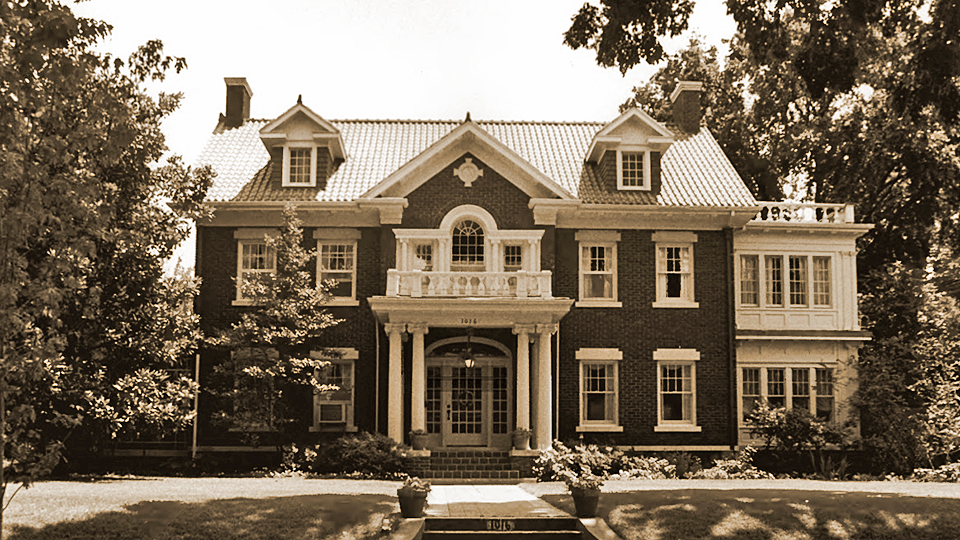 The Maple Ridge Residential Historic District is a predominately single family, district containing approximately 700 homes built from 1913‑1932. [ Tulsa, OK ]
---
Monday, 01/23/2023
The Rose Hill Historic District, situated on the west side of Versailles, Kentucky, contains the houses of some of the area's most prominent early citizens. As evidence of their affluence, the structures are among the most architecturally significant in this historic Bluegrass community.
---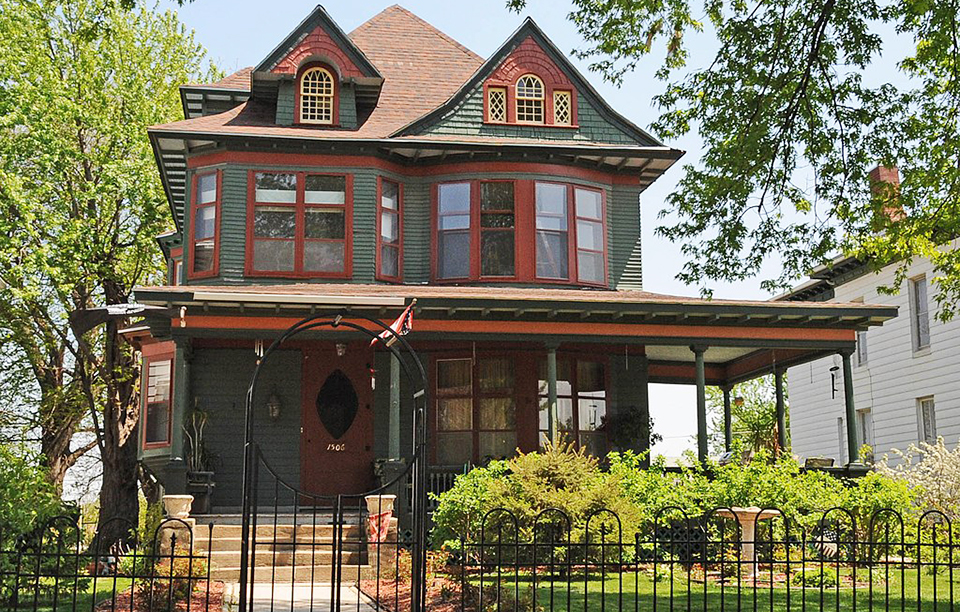 Rose Hill Historic District: At the end of 1888 when a Sioux City, Iowa newspaper asked Ransom Chase, one of Rose Hill's proprietors, to comment on future growth in the city, he was optimistic about Rose Hill's prospects. He predicted that the investment in paving, sewers, gas lines and water pipes in the area bounded by Jackson Street (several blocks east of Douglas Street), Summit Street, and Twenty-First Street would attract homebuilders in 1889.
---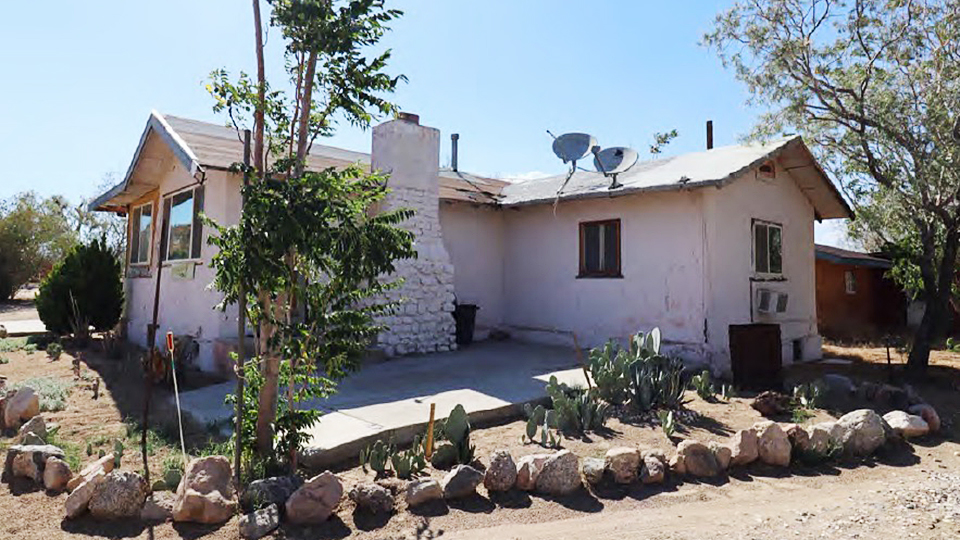 The New City of Mentalphysics Historic District represents the largest collection of works (11 buildings in addition to the site plan), by the master architect Frank Lloyd Wright Jr., more commonly known as Lloyd Wright. Each of his buildings is a significant example of Organic Architecture. [ San Bernardino County, CA ]
---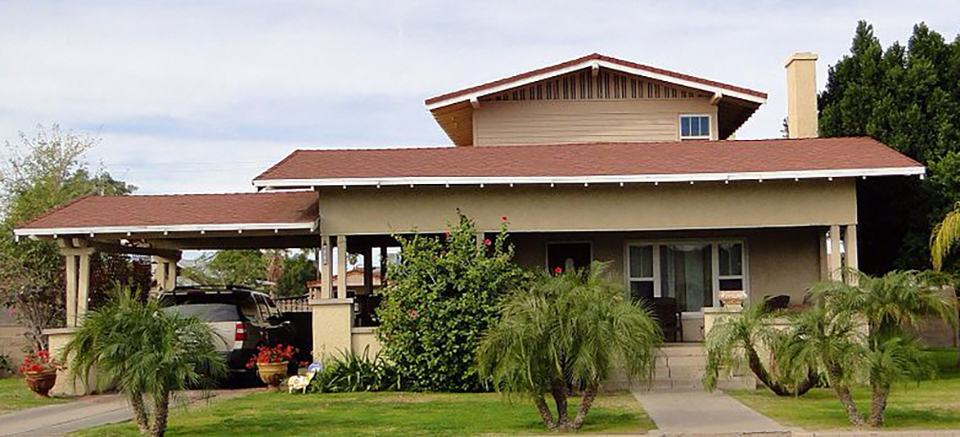 The City of Yuma, AZ achieved prominence during the half of the 20th century as a transportation center, both as a place to cross the Colorado and as a distribution and collection point, for communities either inland or upriver.
---
Sunday, 01/22/2023
The Borough of Roseland is a suburban community of primarily single family homes covering a 3-1/2 square mile area in Essex County, NJ.
---
Thursday, 01/19/2023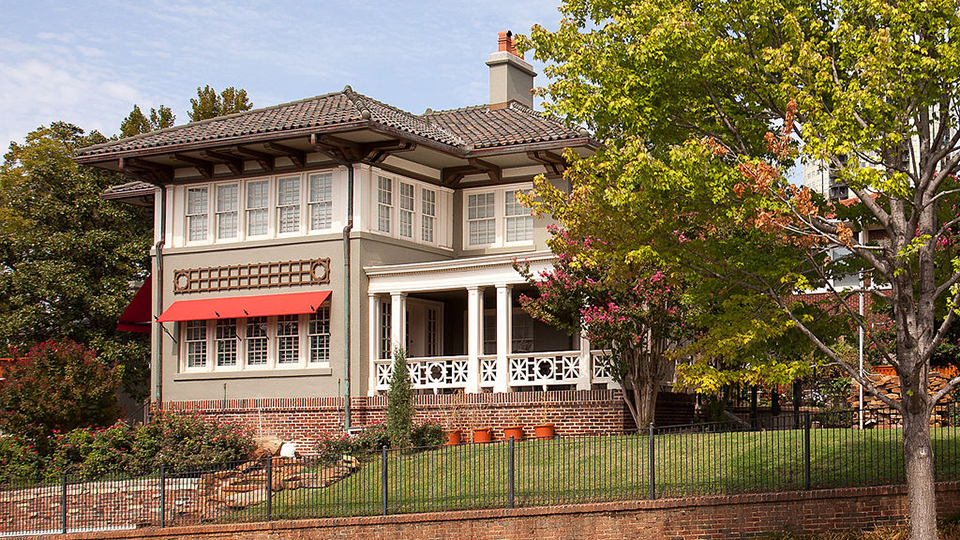 The Buena Vista Park Historic District is listed on the National Register of Historic Places for its architectural significance as an excellent collection of popular architectural styles and housing types in Tulsa during the period of 1913 to 1933. [ Tulsa County, OK ]
---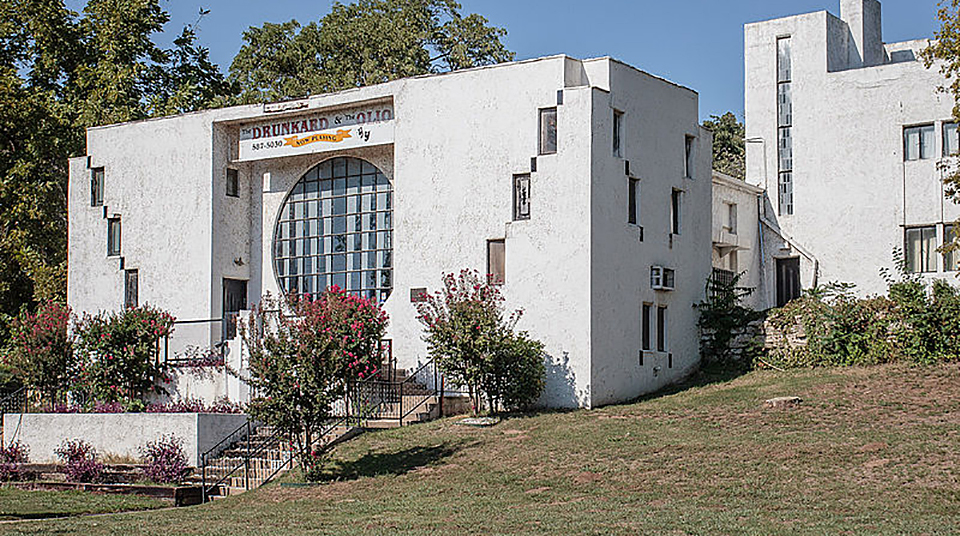 Tulsa, Oklahoma has a great cost of living, and likely cheaper housing than where you currently live. To make your move easier we've curated the best local apartments, centered around our thriving remote community at the heart of Tulsa. There are even a few Tulsa Remote specials. [ tulsaremote.com ]
---
Real estate executives poured money into the Mayor Adams' re-election account last year, bolstering his formidable filing of nearly $1.3 million that was made public Wednesday by the New York City Campaign Finance Board. [ Politico ]
---
Prediction: Where Will People Move in 2023?
---
Wednesday, 01/18/2023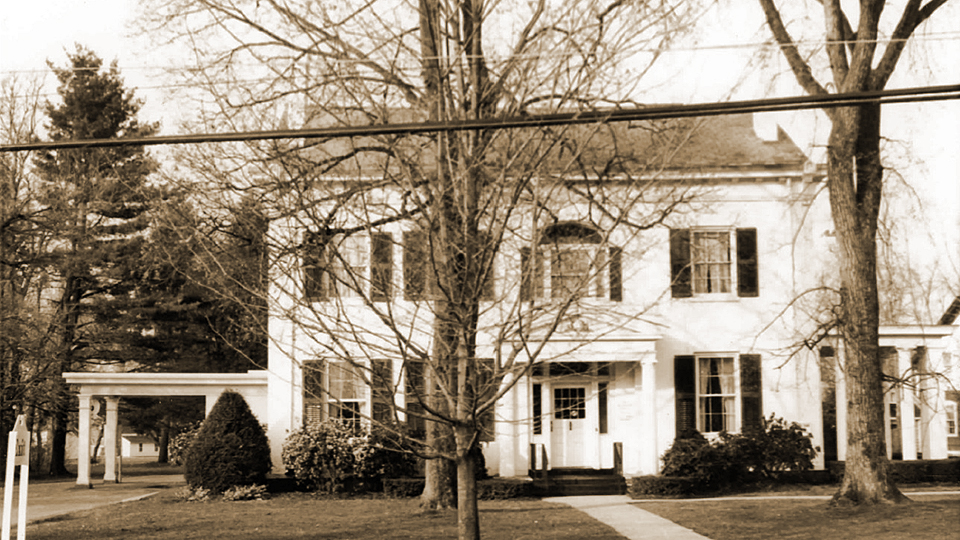 The Village of Greenwich Historic District is historically and architecturally significant for its highly intact, cohesive collection of architecture which spans the 19th-early 20th centuries and reflects the historical growth and development of the village from a small early-19th century rural agricultural community to a prosperous milling community by the end of the century. [Washington County, NY ]
---
Tuesday, 01/17/2023
Located in southeast Memphis, TN the Glenview Historic District consists of houses built between circa 1910 to 1997. The vast majority of the residences are from the 1920s to the 1940s.
---
Monday, 01/16/2023
Mclean, Virginia: Established in 1910, this community ())census-designated place) of McLean is named for former Washington Post owner and editor, John. R. McLean. He participated as an investor in the creation of the Great Falls and Old Dominion Electric Railway in 1906 which connected the area with Washington, D.C.
---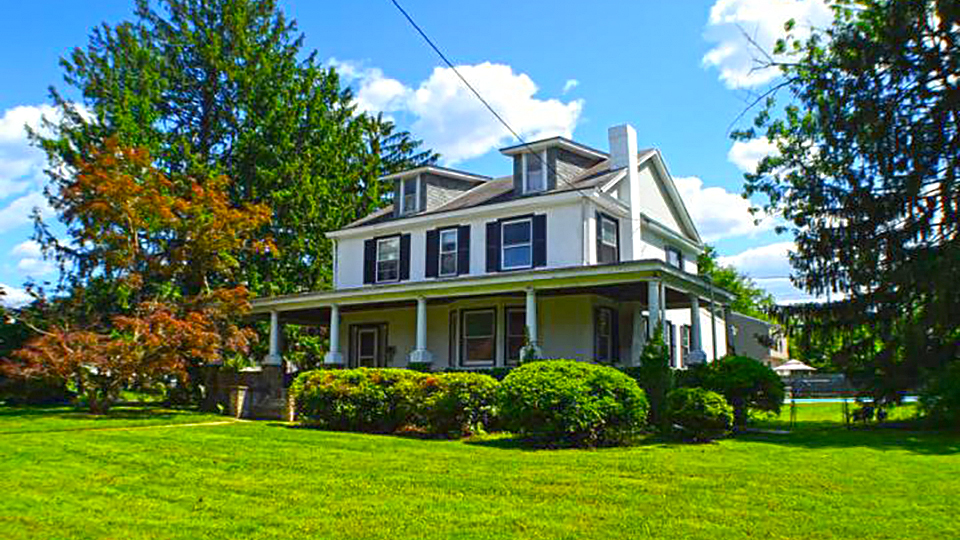 Neshaminy School District buyer and seller closed transactions for 2022: last year more District buyers and sellers chose Keller Williams than #2 and #3 real estate brands combined. [Bucks County, PA]
---
Sunday, 01/15/2023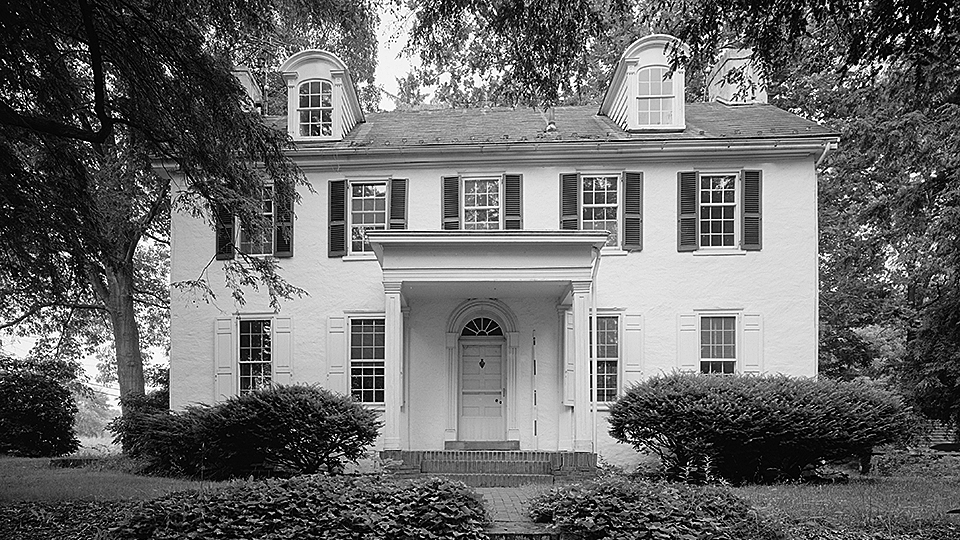 Edgemont (The Jenks Homestead) is a very fine example of the early Federal period of architecture. The house expresses much of the best qualities of the style. The house was built by a Quaker, Charles Jenks. The Quakers held on to building styles somewhat longer than their contemporaries. This (might) explain why the house was built at a somewhat later date than what is usually considered the early Federal period. [Bucks County, PA]
---
Friday, 01/13/2023
The City of Mountain Home, Arkansas (the seat of Baxter County), was originally called Rapp's corner and later, incorprated as a town in 1888.
---
Tuesday, 01/10/2023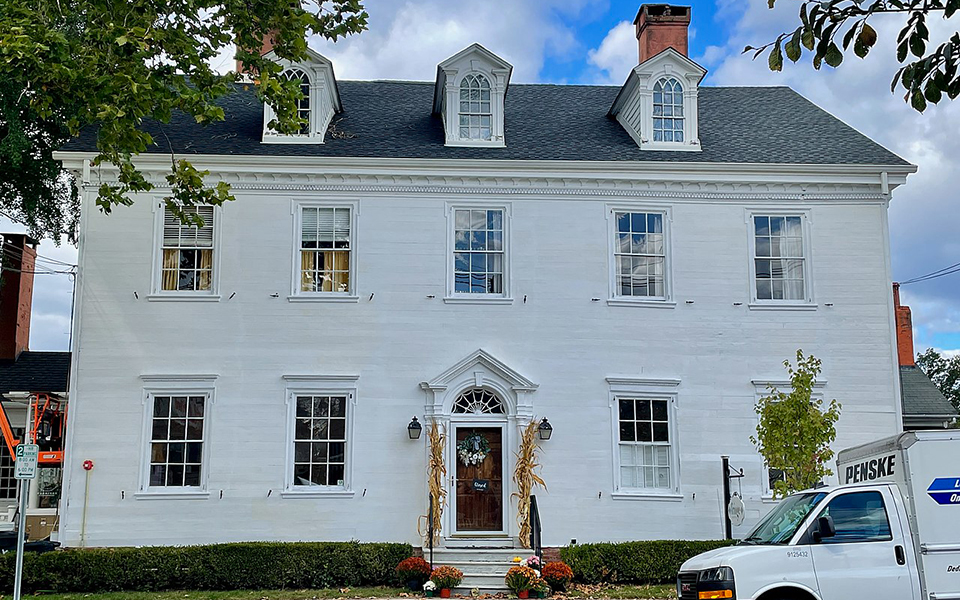 Allentown Historic District —this Monmouth County, NJ borough developed along one of two Indian Paths which connected the settlements in East Jersey (of which it was a part) to those in West Jersey. The route became known as the "Lower Road." It led northward from Bordentown in Burlington County to the northeast, through Crosswicks and Allentown, to the Millstone River where it gradually bent northward, reaching the Upper Road (which originated from the falls of the Delaware River — now near Trenton) somewhere below the Raritan. The Lower Road was eventually called York Road.
---
Thursday, 12/29/2022
An entire block in Avalon Borough, NJ is available for sale. The 3-plus-acre property stretches from Dune Drive to Ocean Drive and 20th to 21st Streets, only three blocks from the beach [Cape May County]
---
Thursday, 12/29/2022
The Rattlesnake Historic District is a residential neighborhood located in a geographically unique and a historically important part of Missoula, Montana.
---
Sunday, 12/25/2022
Some metropolitan areas still have a decent amount of relatively affordable housing, and have seen rising sales and prices in 2022, which are anticipated to continue rising throughout 2023 accprding to Realtor.com.
---
Saturday, 12/24/2022
The Harvard-Belmont Historic District encompasses a prime residential area on the west slope of Capitol Hill, one of Seattle's streetcar suburbs which blossomed during the first decade of the 20th century.
---
The Wallingford-Meridian Streetcar Historic District was listed on the National Register in 2022. Development around and within the historic district in the mid-1930s reflect the replacement of the once ubiquitous streetcar lines. [ Seattle, WA ]
---
Wednesday, 12/21/2022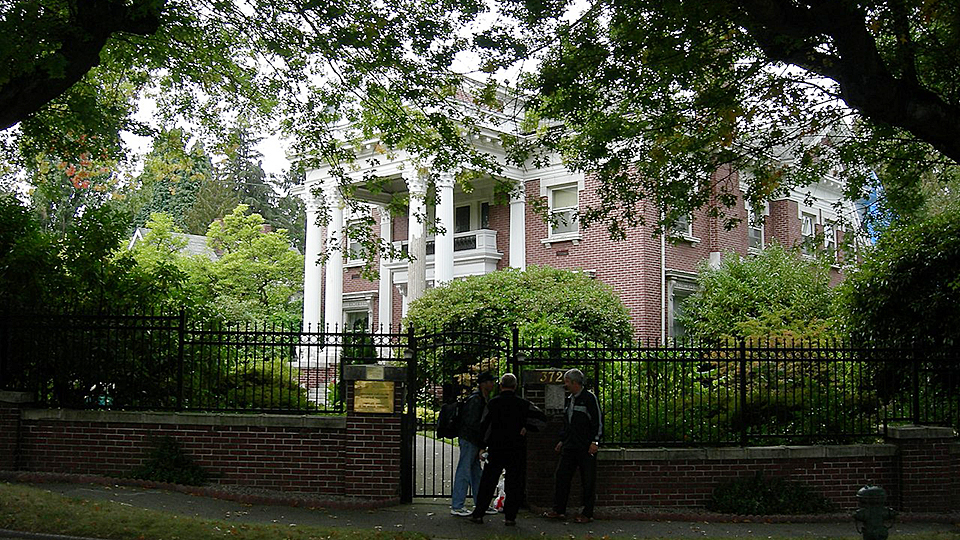 Seattle, Washington had the second-highest year-over-year increase in housing inventory as of Dec. 10, among the 50 largest U.S. metropolitan areas. Only Salt Lake City, Utah saw a bigger percentage spike in home listings. [ www.axios.com ]
---
Tuesday, 12/20/2022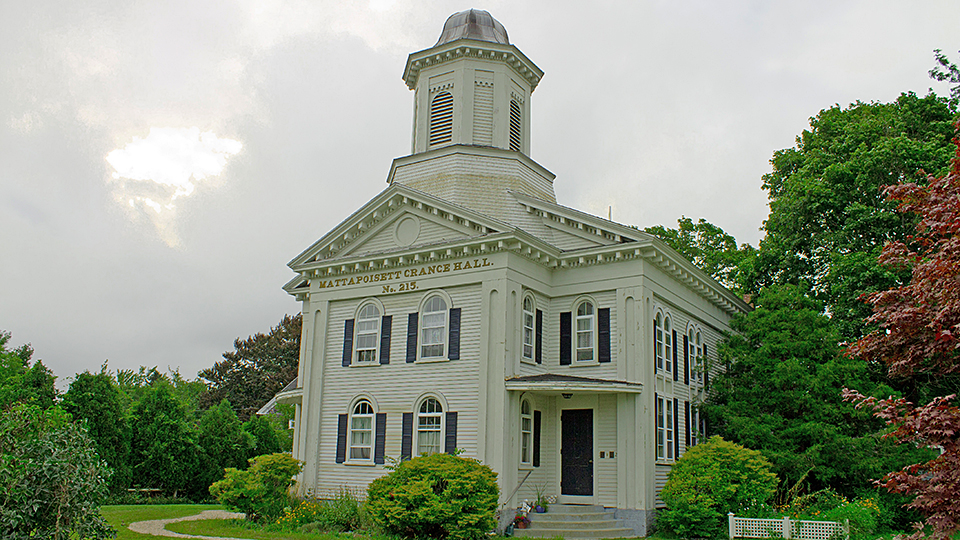 Town of Mattapoisett is from an Indian Word meaning Place of Rest. First settled about 1750. [ Plymouth County, MA ]
---
Kent County, DE was created in 1683 to succeed the English settlement which was begun circa 1670 along the St. Jones River.
---
Aspendale was built by Charles Numbers; started in 1771 and finished in 1773. He adopted the "Quaker Plan" that William Penn had advocated in 1684. [ Kenton, Delaware ]
---
The Town of Viola was incorporated in 1913. It originated as a stop (Canterbury Station) on the Delaware Railroad around 1856. [ Kent County, DE ]
---
This year Barnes & Noble is opening more stores than it is closing, including two Boston area stores in locations formerly occupied by Amazon Books.
---
Monday, 12/19/2022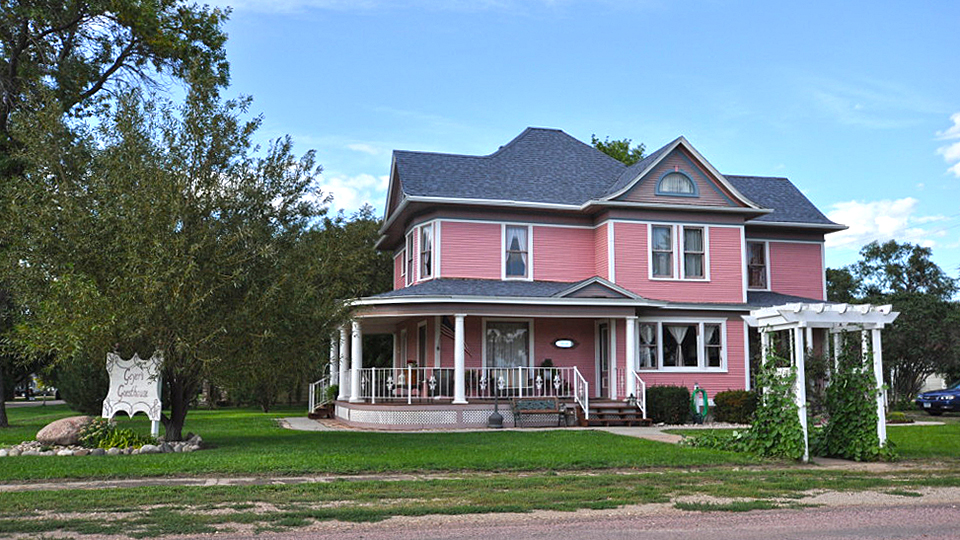 White Lake City was first settled in the early 1880s. [ Aurora County, South Dakota ]
---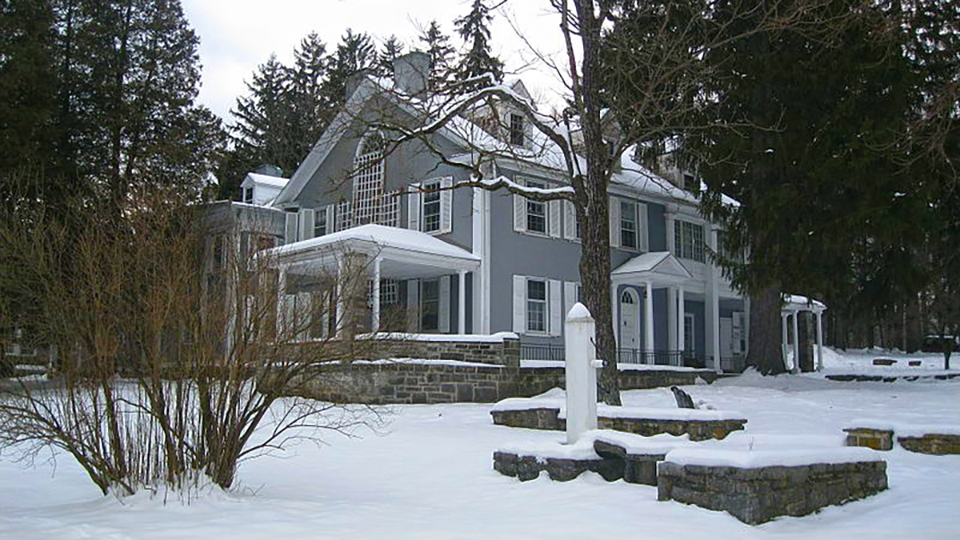 The Boal Mansion owes its appearance and character to three separate stages of building activity that took place in the years 1789, 1798, and 1898-1905. [ Harris Township, Centre County PA ]
---
Sunday, 12/18/2022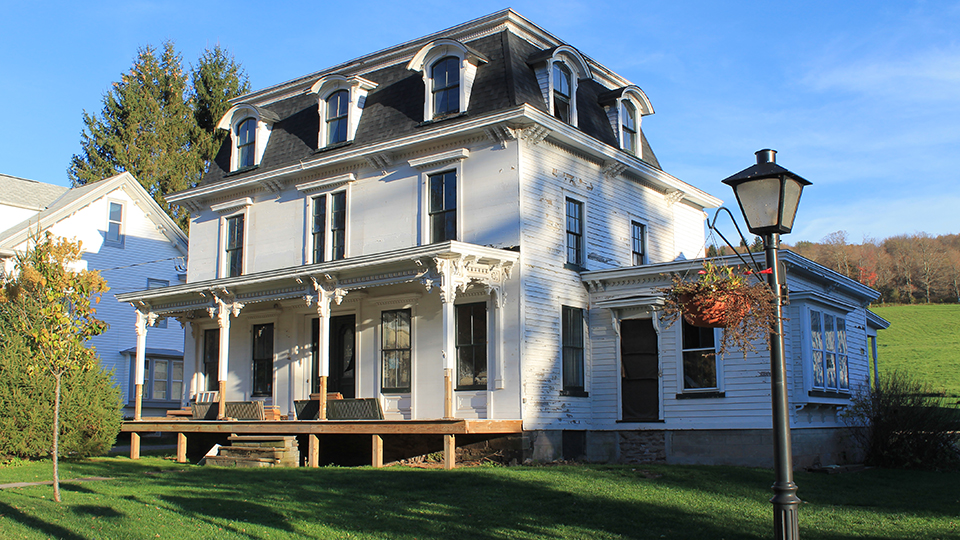 The Andes Historic District, a well-preserved grouping of vernacular structures, is significant as an embodiment of nineteenth and early twentieth century architectural styles as interpreted in a rural upstate New York community. [ Town of Andes, Delaware County, NY ]
---
Tuesday, 12/13/2022
Virginia City, MT emerged in late spring 1863, when a regional gold rush that began in nearby Grasshopper Creek in 1862 shifted to Alder Gulch, "the richest placer gold strike in the Rocky Mountains."
---
Monday, 12/12/2022
An original developer's plat plan (circa 1900) for Morris Heights (Morrisville, PA) shows proposed home prices ranging from $800 to $2,000. It also shows a proposed road (Dana Avenue) that was never built. Our guess is that it was originally intended to connect with what is now Overton Avenue in the Edgehill Gardens neighborhood. Likely the wooded, steep grade made the potential cost prohibitive.
---
Heads in beds as an investment strategy has been unstoppable over the past few years. For the first time on record, more money was invested globally last year in rented residential — multifamily, student housing and senior living — than in offices, data showed. [ www.bisnow.com ]
---
Sunday, 12/11/2022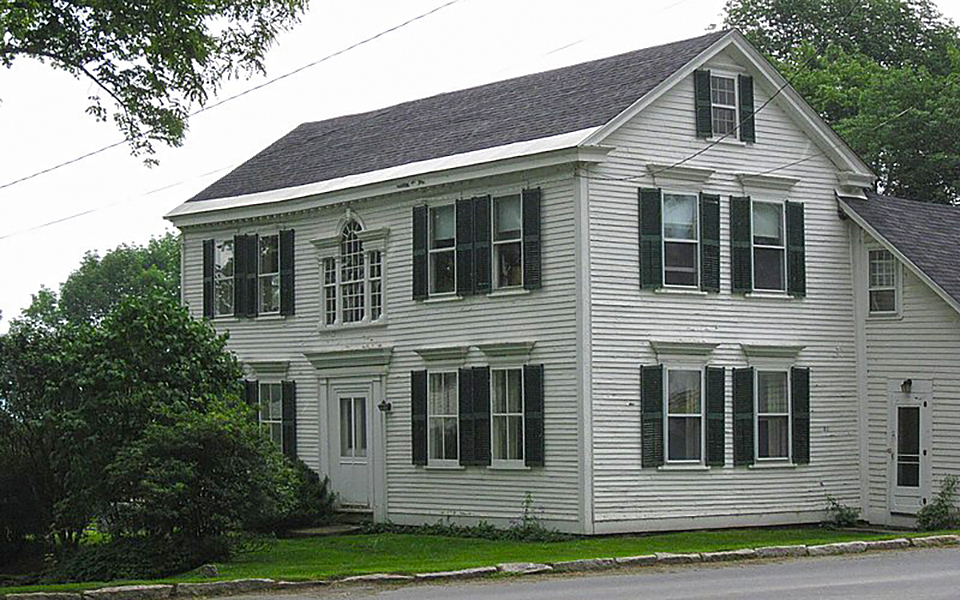 The Thetford Hill Historic District is a largely intact and unified concentration of late 18th to mid 19th century residential structures. With few exceptions, the buildings of the district predate the Civil War. [ [Thetford Town, Orange County, VT ]
---
Saturday, 12/10/2022
Decatur Homesteads was the creation of the New Deal Era Resettlement Administration in the 1930s which sought to better the lives of working-class families by providing affordable homes with added features that would make the households self-sufficient. [ Adams County, IN ]
---
Friday, 12/09/2022
The Eccles Avenue Historic District includes many important structures designed by two Ogden architects, Leslie S. Hodgson and Eber F. Piers, who developed a distinct neighborhood of regionalized variations based on the Prairie Style of atchitecture
---
Wednesday, 12/07/2022
2023 Housing Forecast
Realtor.com just released its housing forecast for the coming year. Average mortgage rates 7.4%; home price rise +5.4%; for sale inventory +22.8%; sale of existing homes -14.1%; single family housing starts -5.4%. Forecast is for national averages; all real estate is local and of course varies by market across the country.
---
Sunday, 12/04/2022
Glenwood grew as Greensboro's blue-collar streetcar suburb between 1907 and the early 1930s. The Starmount Forest neighborhood was platted in the mid-1920s.
---
Saturday, 12/03/2022
The Nashville Historic District includes a courthouse lot on the northeast corner of Main and Van Buren Streets to claim the town's place as the county seat of Brown County, IN government, as well as a traditional town square at the intersection of Main and Jefferson Streets.
---
Friday, 12/02/2022
In Bucks County, PA, the boroughs of Hulmeville, Langhorne, Langhorne Manor, and Penndel, as well as the Township of Middletown have areas which contain approximately 7 miles of trails. Trails are found within Core Creek Park and along Langhorne Yardley Road linking Core Creek Park, Maple Point Middle School, and Middletown Community Park to give area communities access to one of the County's largest employers, St. Mary's Medical Center.
---
Thursday, 12/01/2022
Rose Valley Historic District — In the early 20th century when William L. Price learned that the mill community of his youthful explorations was to be auctioned, he put together a financing scheme with several previous clients under the name of the Rose Valley Association. [ Rose Valley Borough, Delaware County, PA ]
---
Wednesday, 11/30/2022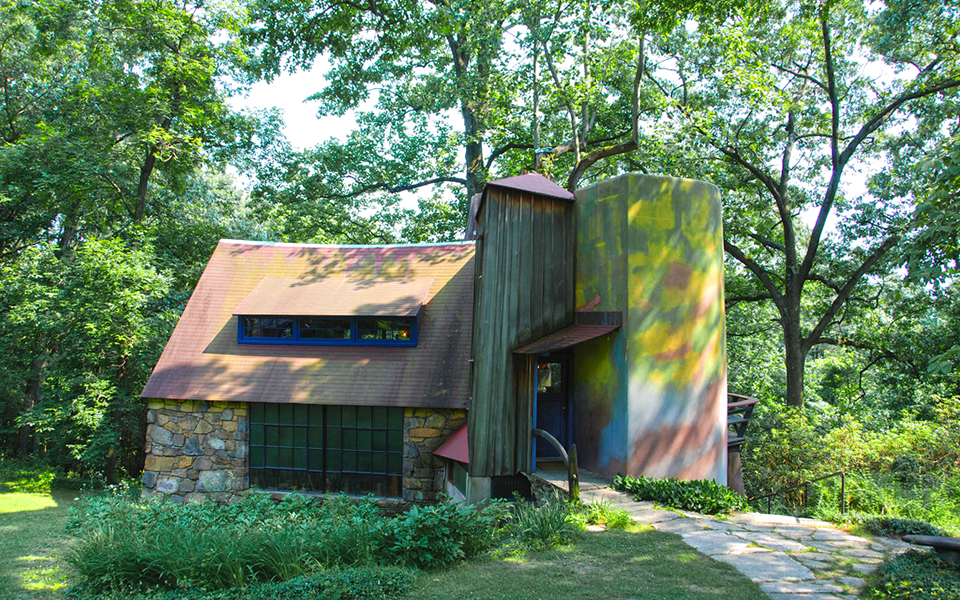 Wharton Esherick Studio and Museum — In 1926 Wharton Esherick dug the foundation for his studio and completed this complex of buildings in 1966. It was built entirely by Mr. Esherick in different stages. [ Tredyffrin Township, Chester County, PA ]
---
Monday, 11/28/2022
New Construction and Time Savings from Fewer Commutes
Although home construction is contracting after recent increases in mortgage interest rates, (one report) results suggest that in the long run, the time savings from fewer commutes could almost double single-family home construction in these metropolitan areas from its level just prior to the pandemic, an aggregate increase of 427,000 units per year. The largest metropolitan areas, where commutes have been longest, are likely to see an especially strong boost. For example, construction is predicted to more than triple in the New York, Los Angeles, Chicago, Philadelphia, and Boston metropolitan areas. [ www.kansascityfed.org (PDF) ]
---
Build-to-Rent on the Rise

With bulk and one-off home purchases becoming less attractive as options, a growing number of institutions are employing the BTR strategy, which encompasses building homes that are rented rather than sold. [ YardiMatrix Bulletin ]
Metro Areas with the most units under construction
---
Sunday, 11/26/2022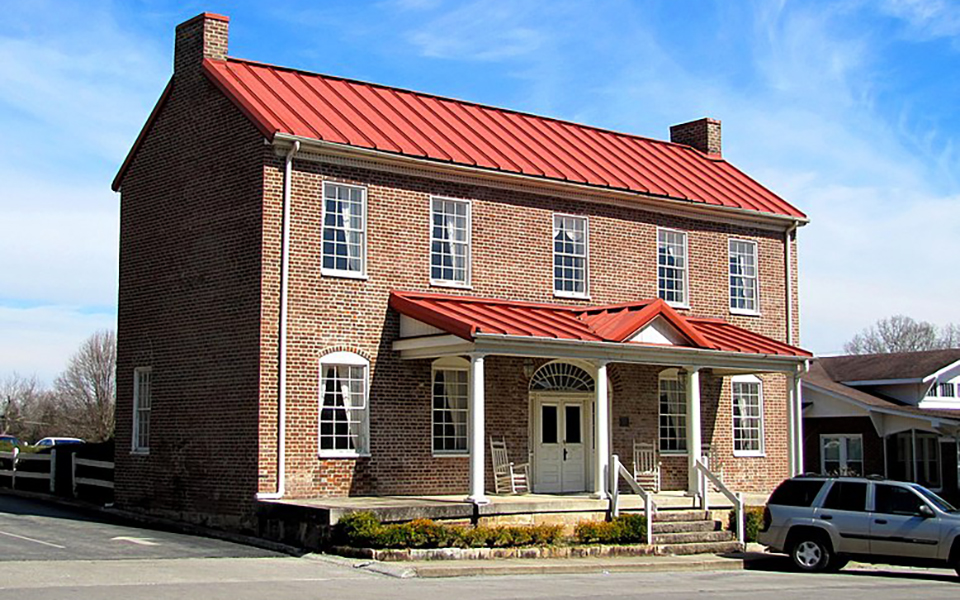 The City of Pikeville is the seat of government for Bledsoe County, TN. It developed on land donated by Charles Love, and early settler in the Sequatchie Valley.
---
Tuesday, 11/22/2022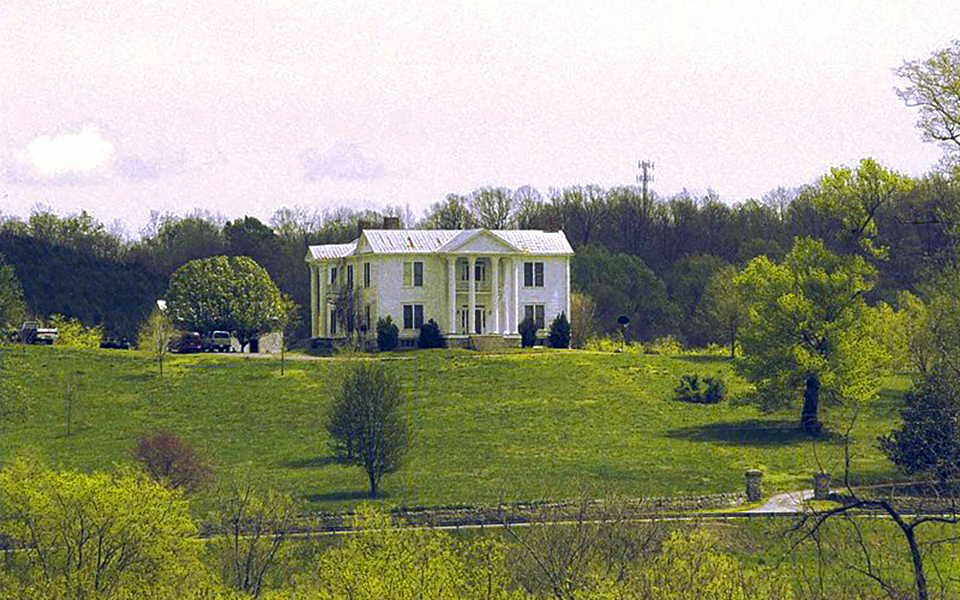 The Town of Normandy settlement centers along the main line of the Seaboard Railroad which passes through the Duck River Valley at this point. The community lies In a green valley formed by the confluence of Norman's, Carr, and Cascade (Gage} creeks at Duck River. [ Bedford County, TN ]
---
Monday, 11/21/2022
By 1927, Tulsa, OK provided the headquarters for fifteen hundred oil-related companies, and the city was at once the nerve center, the heart, and the guts of the mid-continent fields, which produced two-thirds of the nation's oil. Its refineries furnished more gasoline than any other city in America. Its pipelines ran to each coast. Its producers were directly responsible for 90 percent of the crude oil flowing from Oklahoma fields, which, in turn, accounted for a third of all the oil originating in the United States. — Tulsa: Biography of The American City, Danny Goble, PhD, 1997.
---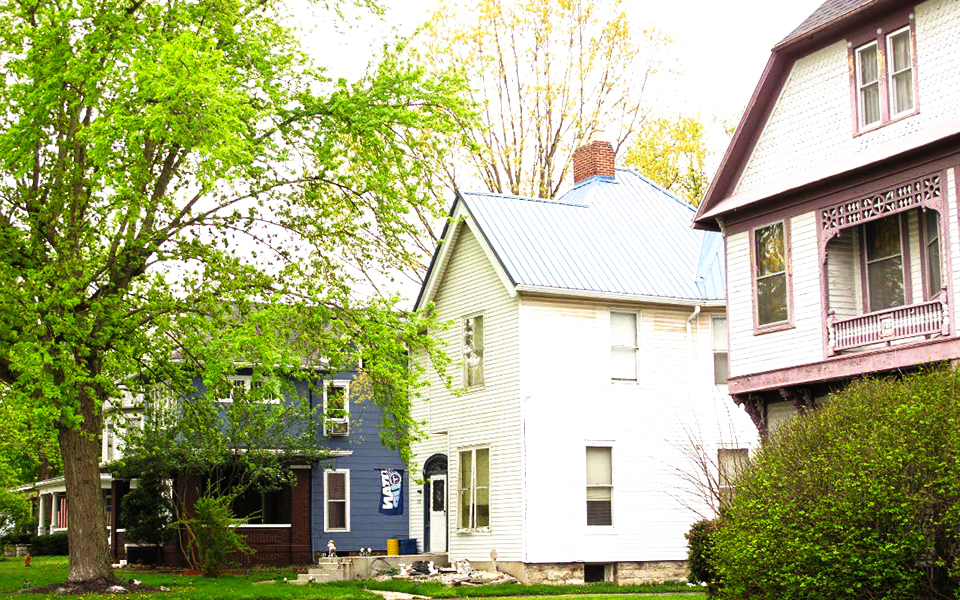 The Riverside Park Historic District is the largest contiguous residential district in Logansport, IN dating to the first 140 years of the town's existence. The district includes the 9th Street Cemetery, which contains burials from as early as 1828 and was officially laid out by the city in the mid-1840s.
---
Sunday, 11/20/2022
Of the metripolitan areas posting the largest third-quarter year-over-year home price price increases, 7 of the top 10 were in Florida. The other three were Myrtle Beach, NC, Greenville, SC and Kingsport, TN.
---
Friday, 11/18/2022
During the late 1870s, the City of Moscow (Idaho) established itself as a center for business and trade. Previously having to travel 150 miles by wagon to Walla Walla, Washington, for goods and supplies, settlers of the area could now conduct business in the community.
---
Wednesday, 11/16/2022
The Paducah Northside Historic District is about two blocks west of the Ohio River which marks the dividing line between Kentucky and Indiana. It is similar to an Early Automobile Suburbs, 1908‑1945.
---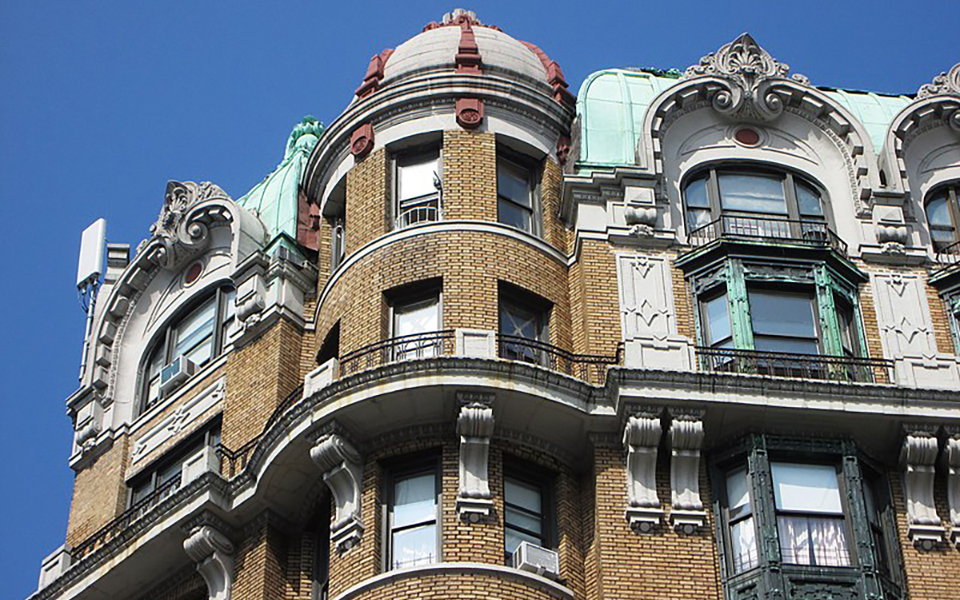 The Audubon Park Historic District is named for John James Audubon (1785-1851), the famous naturalist and illustrator of birds, who purchased the picturesque estate overlooking the Hudson River in 1841, [ Borough of Manghattan ]
---
Tuesday, 11/15/2022
The Virginia-Highland Historic District is a historic, highly intact, early 20th century suburban neighborhood located northeast of downtown Atlanta in Fulton County.
---
Sunday, 11/13/2022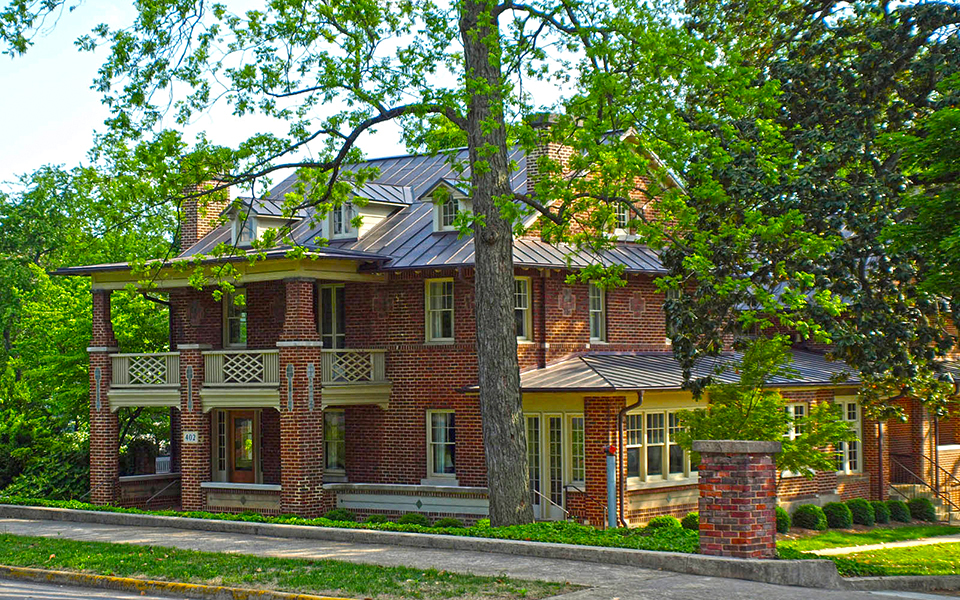 The Twickenham Historic District became known as a "living museum of architecture" since it recognizes that every period of architecture, old or recent, is worthy of respect and that it is beneficial to study the various periods side-by-side. [ Huntsville, AL ]
---
The nucleus of settlement was begun in the middle of Fayette County, TN as early as 1820. The Town of Somerville was established as the seat of government, which had been created by an act of the Tennessee General Assembly in 1824.
---
Saturday, 11/12/2022

The City of Batesville is the second oldest city in Arkansas. Permanent settlers began moving to the area around 1810, forming posts on Poke Bayou where it flows into the White River. [Independence County, AR].
---
Friday, 11/11/2022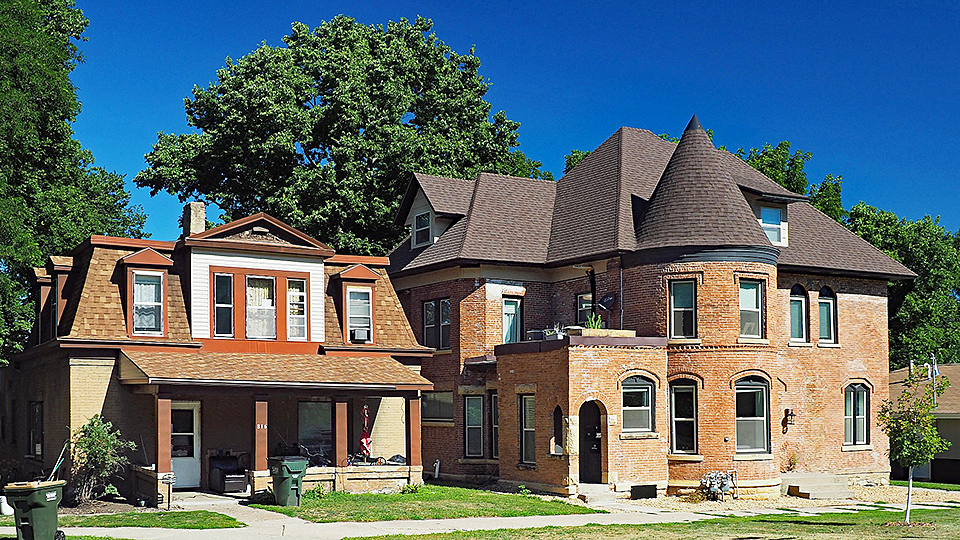 The Lincoln Park Residential Historic District — many of the earliest houses are Greek Revival, Gothic Revival, French Second Empire, and Italianate in design. The three styles most frequently represented are Craftsman (49 houses), Queen Anne (40 houses), and Colonial Revival (32 houses). Examples of vernacular Victorian-era design are also fairly common, and several examples of the American Foursquare style and the Prairie School also exist. [ Manatko City, MN ]
---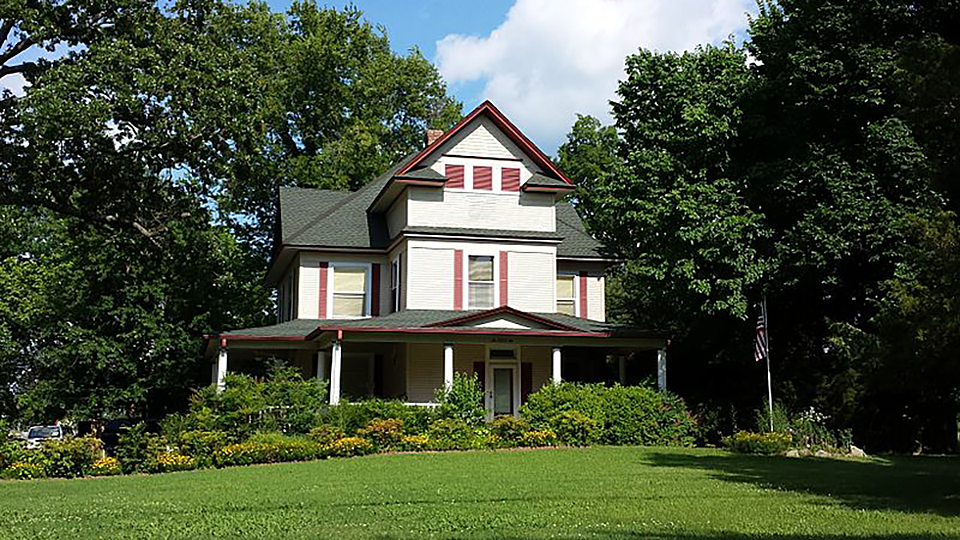 City of Siloam Springs — In 1879 it was discovered that the waters of 28 springs contained "medicinal qualities" and a summer resort was established.J.V. Hargrove laid out the original plat of the city in 1880, The name was later changed to Siloam Springs. [ Benton County, AR ]
---
The City of Gallipolis was founded in 1790 by 500 French clients of the Scioto Company land developers. It was named the "City of the Gauls," and was the result of a land swindle. [ Gallia County, OH ]
---
Thursday, 11/10/2022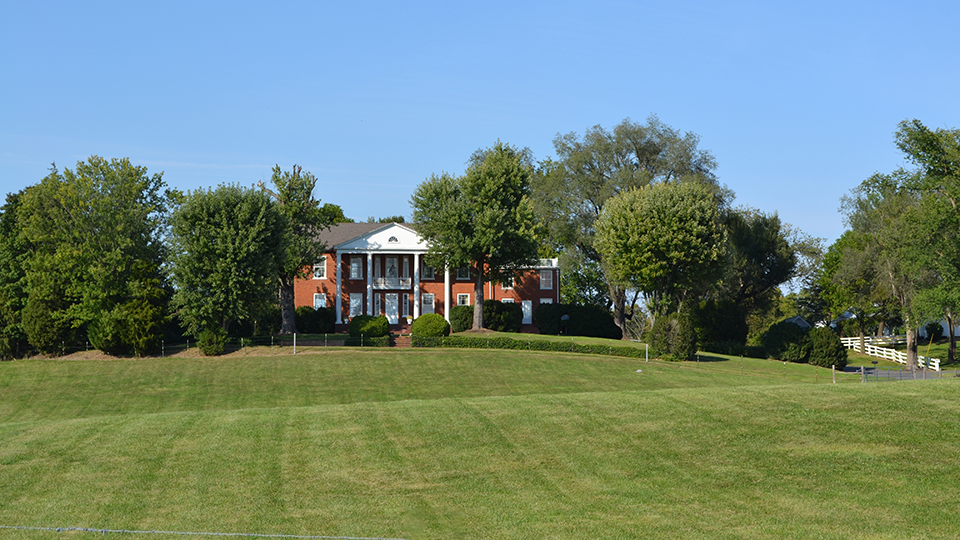 The City of Martinsburgwas incorporated as a town in October of 1778 by the General Assembly of Virginia. A few Baltimore, Philadelphia and Chicago merchants purchased lots in the town and established businesses. Along with them came the establishment of religious meeting houses of various denominations. [ Berkeley County, WV ]
---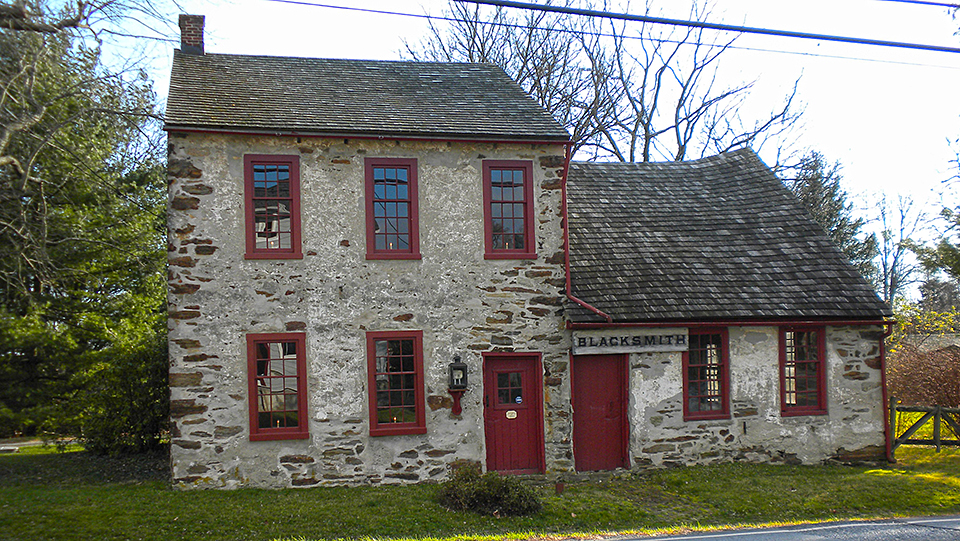 The Marshallton Historic District (West ;Bradford Twp, Chester County, PA) is primarily significant for its association with Strasburg Road, established in the late 18th century as a thoroughfare between Philadelphia and Strasburg in Lancaster County.
---
Established in 1849, the City of Hamburg is the seat of government for Ashley County, AR.
---
Tuesday, 11/08/2022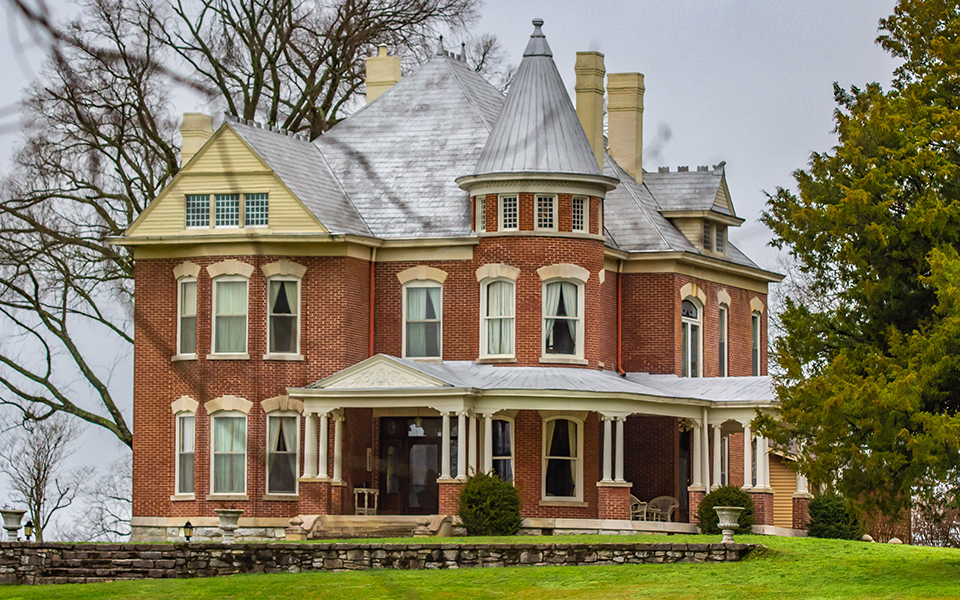 The Town of Wartrace (Bedford County, TN) — This part of the county was known as "Wartrace" for its associations with the use of a creek (now Wartrace Creek) as a route traveled by Indians between tribal wars. According to one account, some of this land came into the possession of General Andrew Jackson, afterwards seventh President of the United States.
---
Monday, 11/07/2022
The town of Mountain City, seat of Johnson County, TN, was described in 1939 as "a trading center for farmers. Mountain people ride or walk into this town from their distant cabins to buy supplies with 'cash money,' or to swap eggs, chickens, butter and cream for tobacco, sugar, coffee, salmon, bananas and other 'store-boughten' delicacies.
---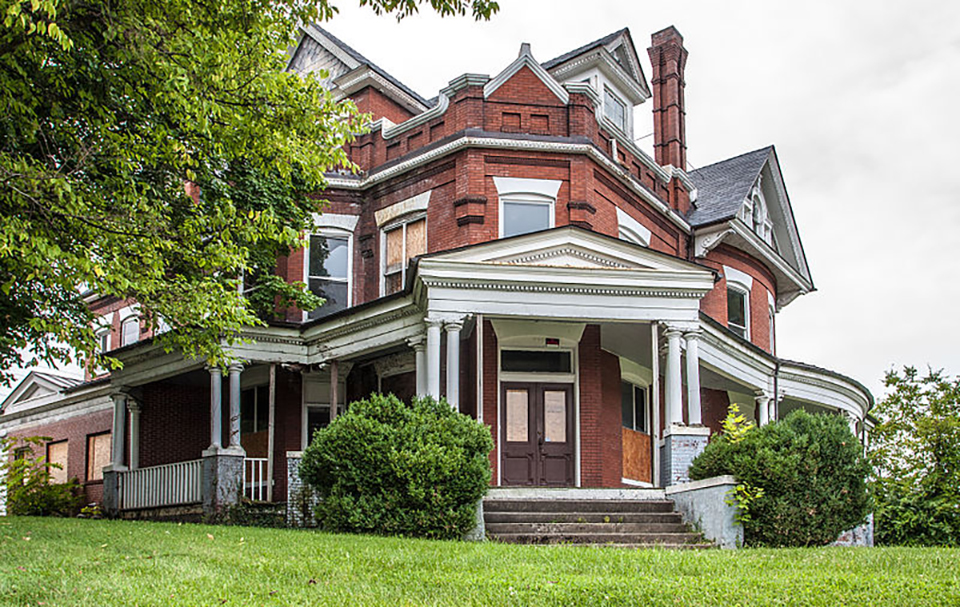 The City of Bristol (Sullivan County, TN) began as the dream of a merchant from nearby Blountville. This merchant, a young man named Joseph R. Anderson purchased 100 acres of land from his father-in-law, Rev. James A. King.
---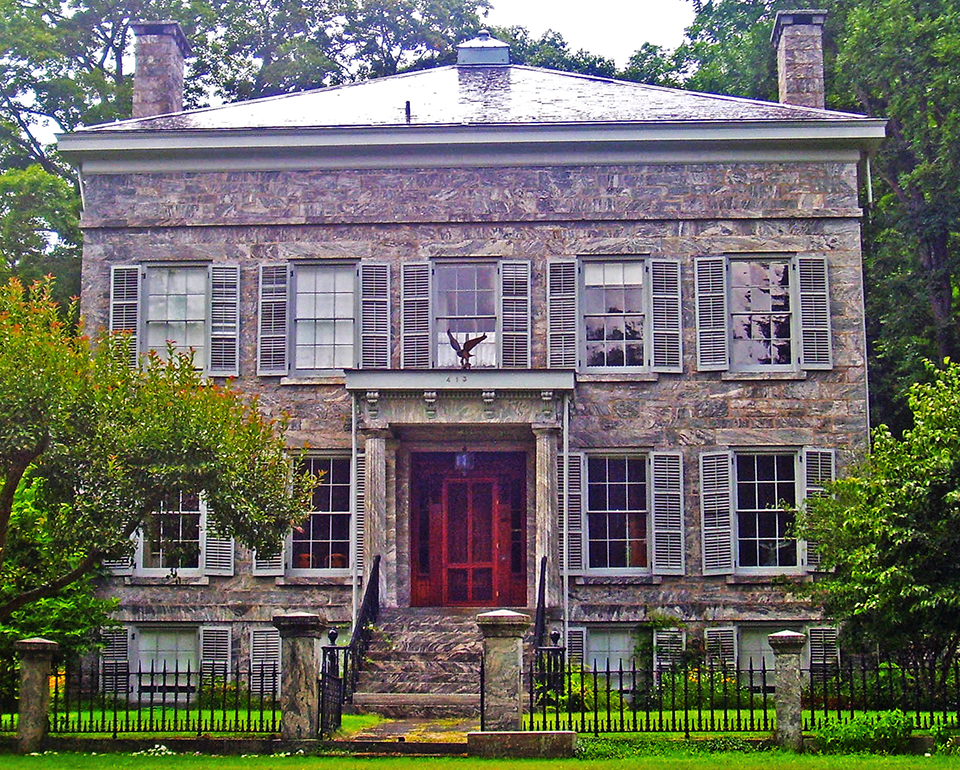 The Town of Somers (Westchester County, NY) was originally known as Stephentown when it was incorporated in 1788.
---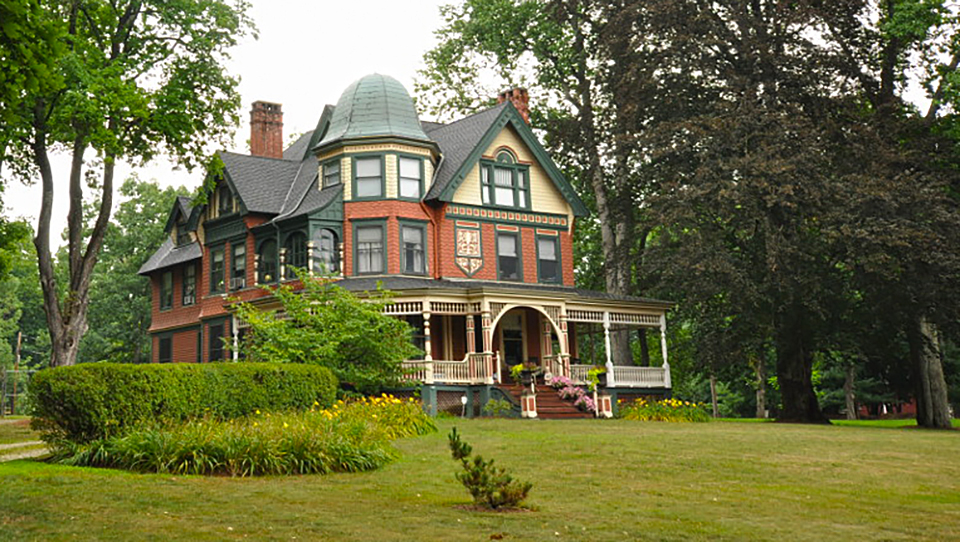 Lime Rock is a former industrial village located in the southeastern section of the Town of Salisbury, CT. The village lies along the Salmon Fell Kill or Salmon Creek and is divided into two sections joined by the creek.
---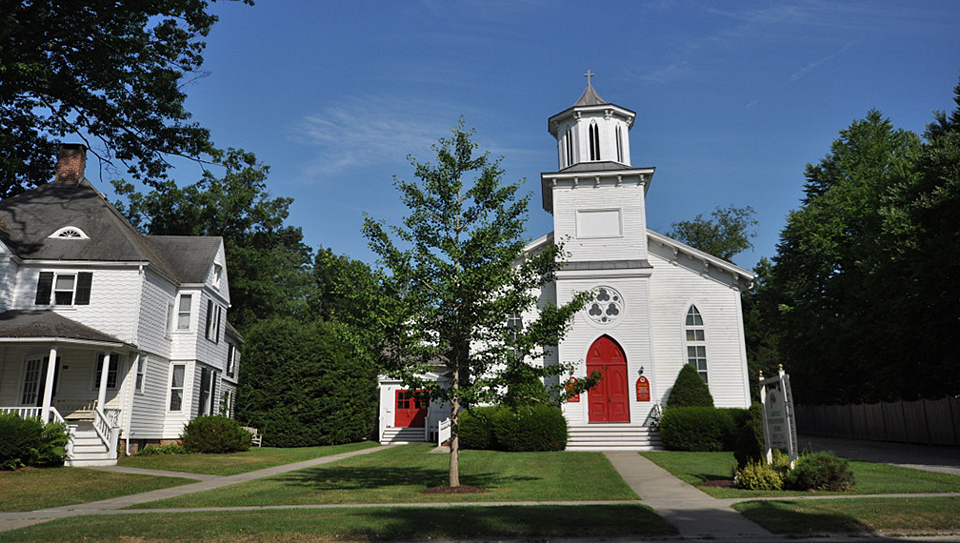 The Lakeville Historic District (Salisbury, CT_contains a varied mixture of industrial, commercial, and residential architecture dating from the 1750s through the 1930s. It is surrounded by a much larger area containing many additional historic industrial, commercial, residential, religious, and recreational sites and structures.
---
Sunday, 11/06/2022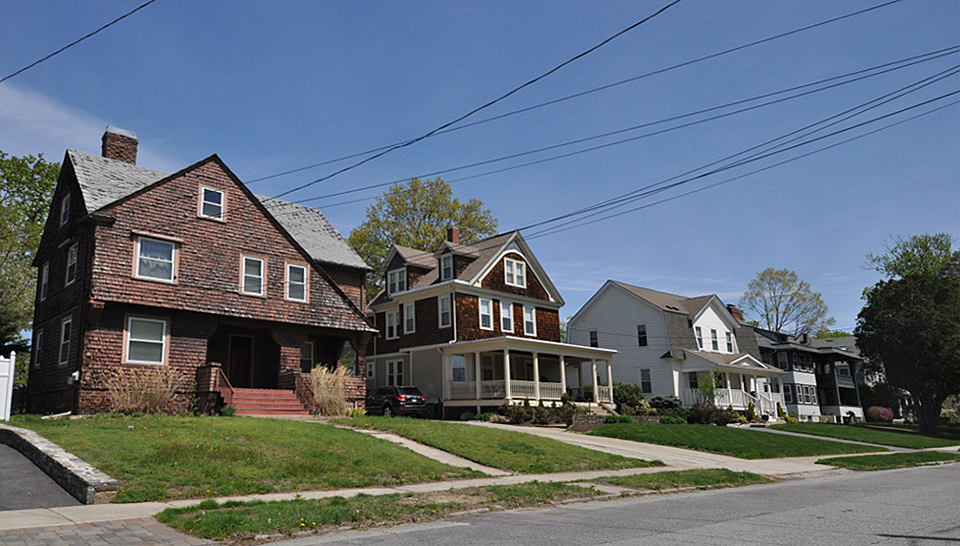 Edgewood Historic District-Anstis Greene Estates Plats is laid out in an orthogonal grid, with one main thoroughfare, Bluff Avenue, running west-to-east perpendicular to Broad Street and Narragansett Boulevard at either end of the district. The orthogonal grid pattern was used throughout the Edgewood neighborhood, including the Shaw Plat Historic District immediately north of the Greene Estate. [ Cranston, RI ]
---
Saturday, 11/05/2022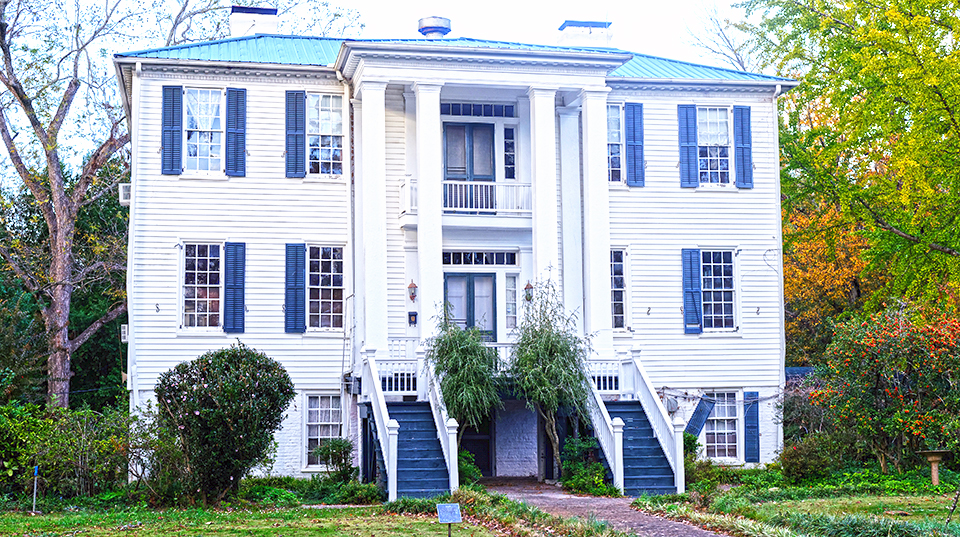 East Robert Toombs Avenue, between Alexander Avenue and Grove Street, comprises an historic district of unusual architectural cohesiveness. The majority of the structures on this tree lined section of the,street date from the second quarter of the nineteenth century. [ City of Washington, GA†]
---
The Borough of Marietta (Lancaster County, PA) has always been a magnet for artists, scientists, and artisans, as well as a hub of the river life in taverns. The Pennsylvania School of Art and Design started in Marietta and grew here until its later move to Lancaster.
---
Friday, 11/04/2022
Sapulpa, Oklahoma (seat of Creek County) — about 1850, Jim Sapulpa, a Creek Indian, came to this point from Alabama and commenced farming on Rock Creek, about a mile southeast of the present site of the City.
---
Thursday, 11/03/2022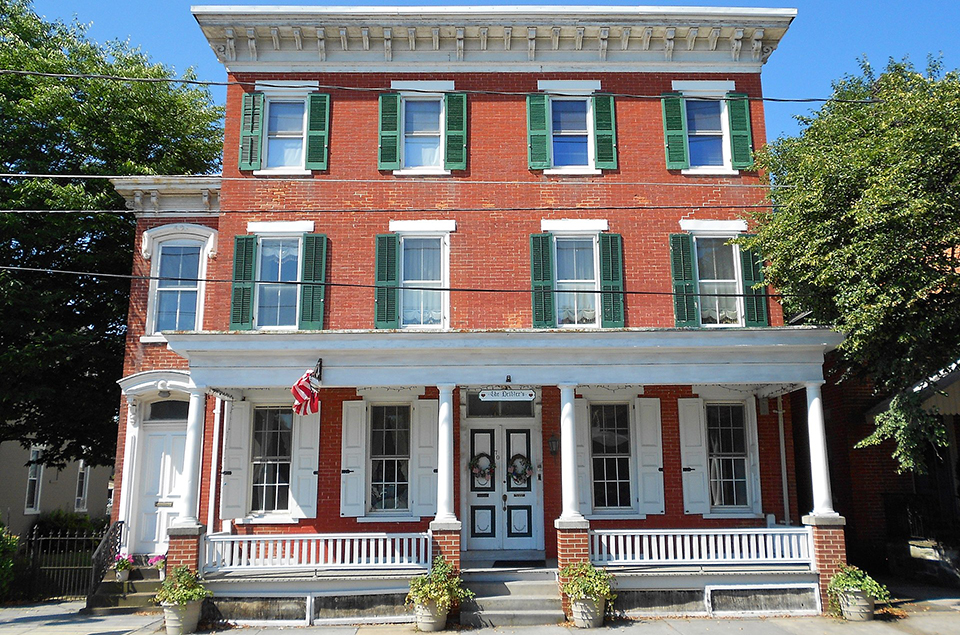 The Manheim Borough Historic District contains a mixture of residential, commercial, institutional and industrial buildings, most dating from the mid-nineteenth to the early twentieth century. Generally residential and commercial buildings are clustered densely within each block and most are set close together on small lots. [ Lancaster County, PA ]
---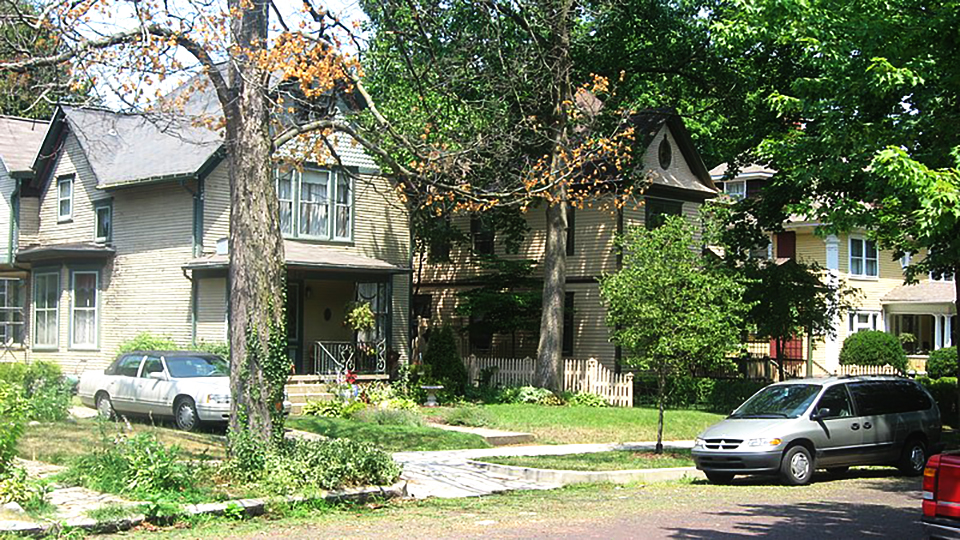 The Chapin Park Historic District derives its name from Horatio Chapin, a prominent South Bend banker, who purchased this tract of land in the 1850s. First used exclusively by Chapin as his private estate, the property was divided by his son and daughter, Edward and Mary, at the time of his death in 1871. [South Bend, IN]
---
Wednesday, 11/02/2022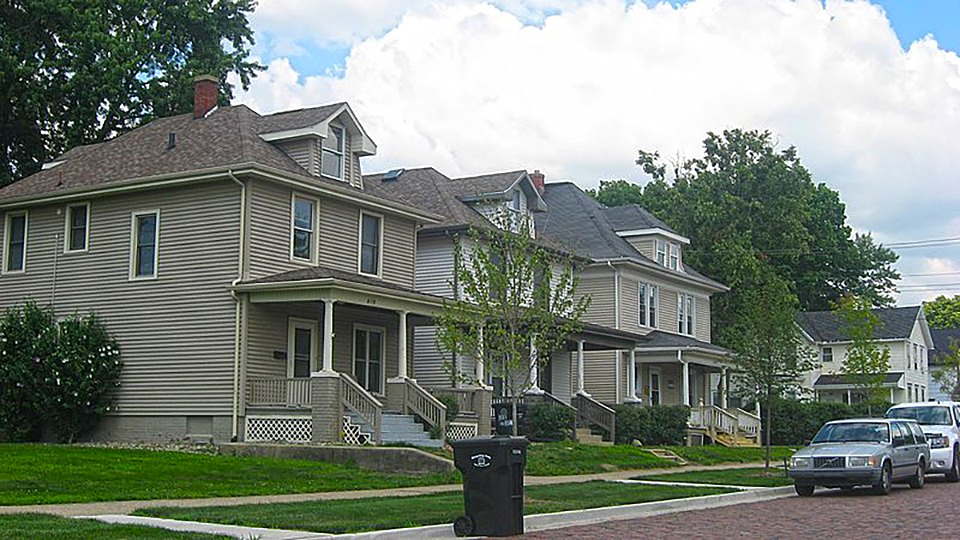 The central core of the East Washington Street Historic District, is a brick-paved residential artery, with light, local traffic and graceful landscaping, including street trees. East Washington marks the dividing line between north and south streets. [ South Bend, Indiana ]
---
Tuesday, 11/01/2022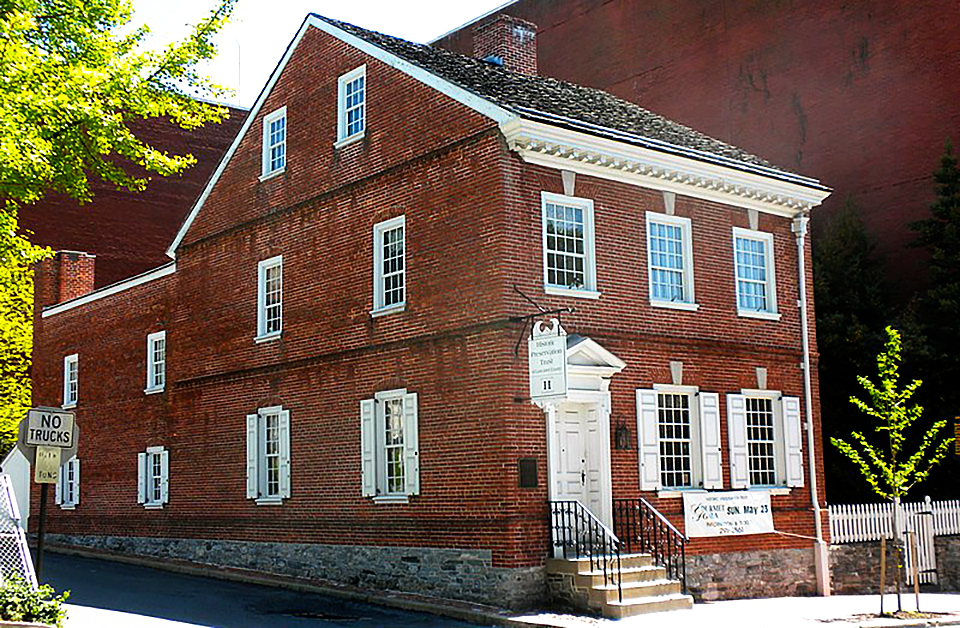 U.S. News & World Report released its 2022-2023 Best Places to Retire on Tuesday, unveiling Lancaster, Pennsylvania, as the top spot to retire — part of a shift in rankings due to retirees' concerns over housing affordability. With four more Pennsylvania cities making up half of the list's top ten, it's time for prosective current and prospective retirees to have a look. Harrisburg (#2), York (#5), Allentown (#9) and Reading (#10).
---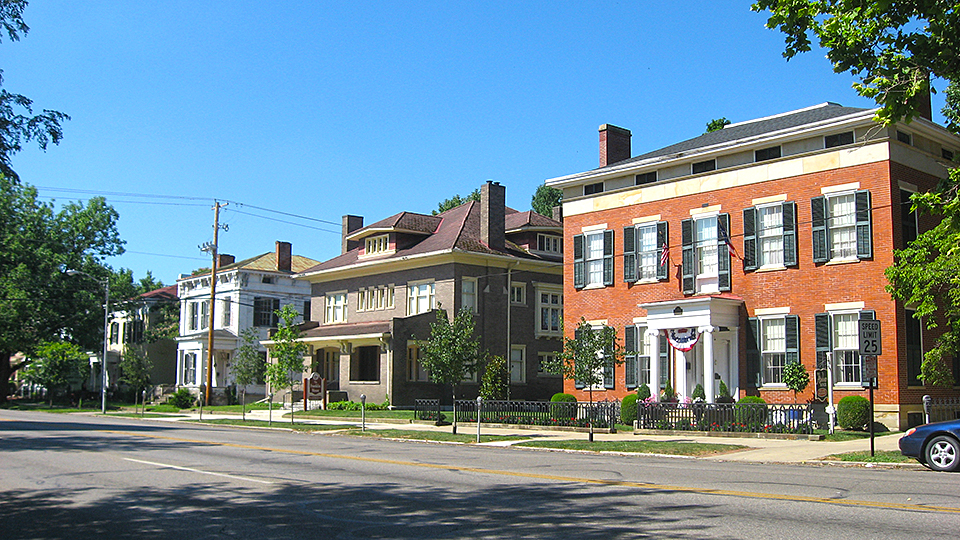 Chilliothe's Old Residential Historic District is significant for its close ties with the political figures of early Ohio statehood and with industrialists and artists later in the 19th century. [ Ross County, OH ]
---
---
---