Solano County administrative offices are locted at 675 Texas Street, Fairfield, CA, 94533; phone 707-784-7900,
---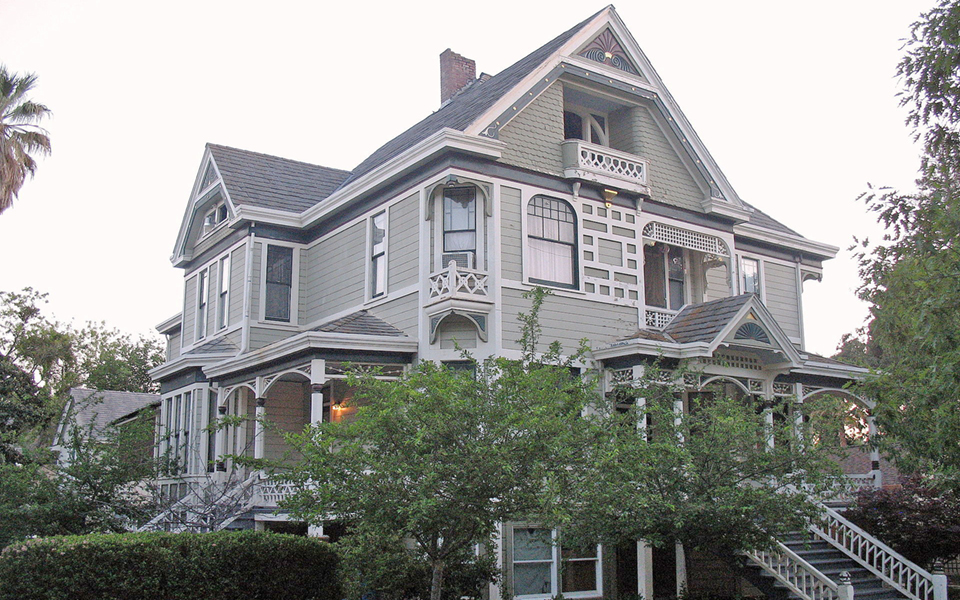 Photo: Will H. Buck House, 301 Buck Ave., Vacaville, California. listed on the National Register of Historic Places in 1985; wikipedia username Sanfranman59, photographer, 2013, [cc-4,0] via wikimedia commons, accessed March, 2021.
---
Solano County [†] occupies just over 900 square miles. Population in 2019 was reported as just over 441,000.
The county derives its name indirectly from that of the Franciscan missionary, Father Francisco Solano, whose name was given in baptism to the chief of one of the Indian tribes of the region. Before receiving the name Solano, the chief was called Sem Yeto, which signifies "brave or fierce hand." At the request of General Vallejo, the county was named for Chief Solano, who at one time ruled over most of the land and tribes between the Petaluma Creek and the Sacramento River.
Of the 12 townships that were created in the early days of the county's history, seven have incorporated into cities: Benicia (1850 and 1851), Vallejo (1868), Suisun City (1868), Dixon (1878), Vacaville (1892), Rio Vista (1893), and Fairfield (1903).
† www.solanocounty.com. accessed March, 2021.