Washington County, Idaho
The Washington County Coutyhouse is located at 256 East Court Street, Weiser, ID 83672. Phone: 208-414-2092.
---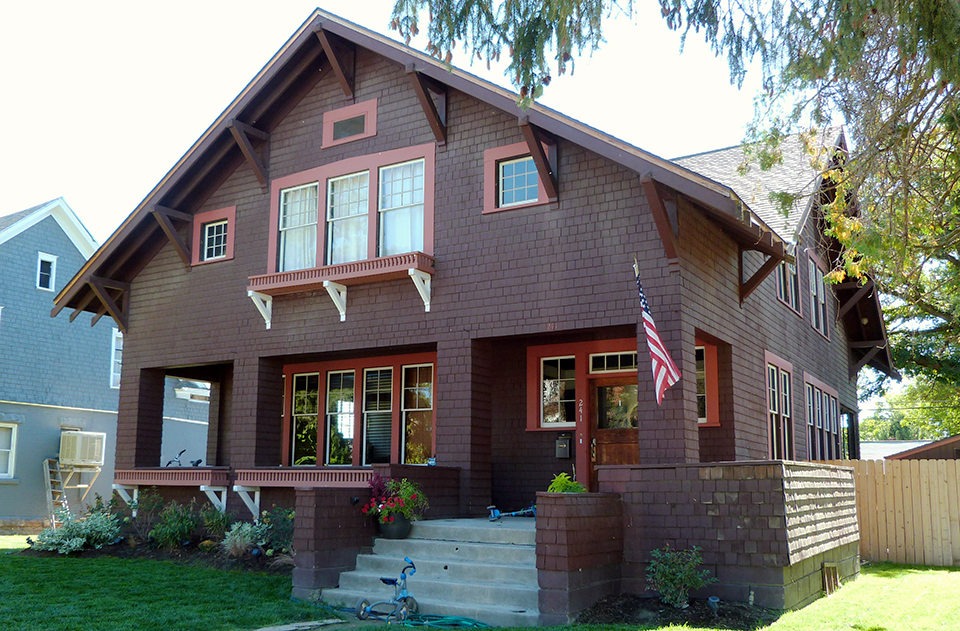 Photo: B. S. Varian House, circa 1909, located at 241 West Main Street in Weiser. Listed on the National Register of Historic Places in 1982. Photographed by User:Ian Poellet (own work), 2015 [cc-4.0 ], via Wikimedia Commons, accessed March, 2023.
---
TOWNS
Cambridge City
Midvale City
Established in 1879, the county was named for President George Washington. The county is located close to the center of Idaho. The city of Weiser is the seat of goverment. The count contains portions of the Boise National Forest (created 1908), the Payette National Forest (created 1944) and the Deer Flat Nation Wildlige Refuge (created 1909).
HISTORIC SITES
Anderson-Elwell House
Butterfield Livestock Company House
Drake, Col. C. F., House
Fisher, James M., House
Galloway, Thomas C., House
Haas, Bernard, House
Haas, Herman, House
Kurtz-Van Sicklin House
Larsen, Archie, House
Nesbit, G. V., House
Numbers, Dr. J. R., House
Sommer, Morris, House
Sommercamp, Mary Elizabeth, House
Varian, B. S., House
Washington County Courthouse
Watlington, Benjamin, House
Wilson House
---