County Administrative offices are located in the Fort Wayne/Allen County (City/County Building) at 1 East Main Street, Fort Wayne, IN 46802.
---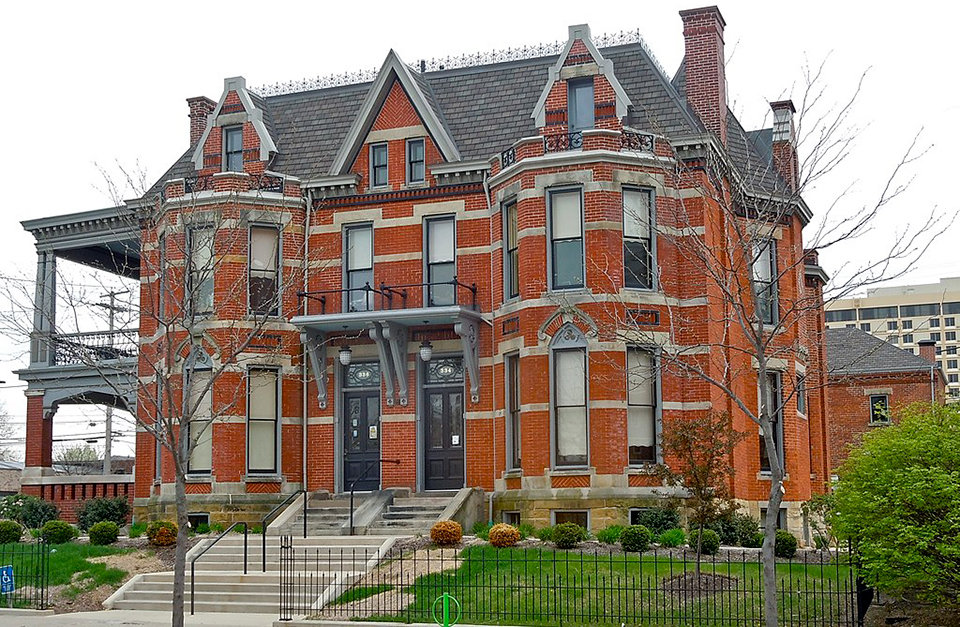 Photo: McColloch-Weatherhogg Double House, ca. 1881, 334-336 East Berry Street, Fort Wayne, IN. Listed on the National Register of Historic Places in 2001. Photographed by User:Pubdog (own work), 2011, [cc-by-1.0, piblic domain], via Wikimedia Commons, accessed September, 2021.
---
TOWNS
Aboite Twp
Adams Twp
Eel River Twp
Grabill Town
Huntertown Town
Leo-Cedarville Town
Maumee Twp
Monroeville Town
New Haven City
St Joseph Twp
Woodburn City
Established in 1812, Allen County is named for Colonel John Allen, Kentuckian, who was killed in the War of 1812.
HISTORIC SITES
Alexander Taylor Rankin, House
Allen County Courthouse
Chief Jean-Baptistede Richardville House
Christian G. Strunz, House
Dutch Ridge Historic District
Fairfield Manor
Fisher West, Farm
Fort Wayne City Hall
Harry A. Keplinger, House
Horney Robinson, House
Hugh B. Reed, Block
Hugh McCulloch, House
Illsley Place-West Rudisill Historic District
Irene Byron, Physicians' Residences
John and Dorothy Haynes, House
John Claus Peters, House
John H. Bass Mansion
Landing Historic District
Louis Mohr, Block
Martin Blume Jr., Farm
McColloch-Weatherhogg Double House
Oakdale Historic District
Robert M. Feustel, House
Schmitz Block
South Wayne Historic District
St. Louis, Besancon, Historic District
St. Vincent Villa Historic District
Thomas W. Swinney, House
Vermilyea Inn Historic District
Wells Street Bridge
William S. Edsall House
Williams-Woodland Park Historic District
---