Warning: include(/Library/kw/livingplaces.com/menu.html): failed to open stream: No such file or directory in /Library/WebServer/livingplaces.com/IN/Boone_County/Zionsville_Town.html on line 34

Warning: include(): Failed opening '/Library/kw/livingplaces.com/menu.html' for inclusion (include_path='.:') in /Library/WebServer/livingplaces.com/IN/Boone_County/Zionsville_Town.html on line 34

Zionsville Town
Zionsville Town Hall is located at 1100 West Oak Street, Zionsville, IN 46077.
Phone: 317‑873‑8245.
---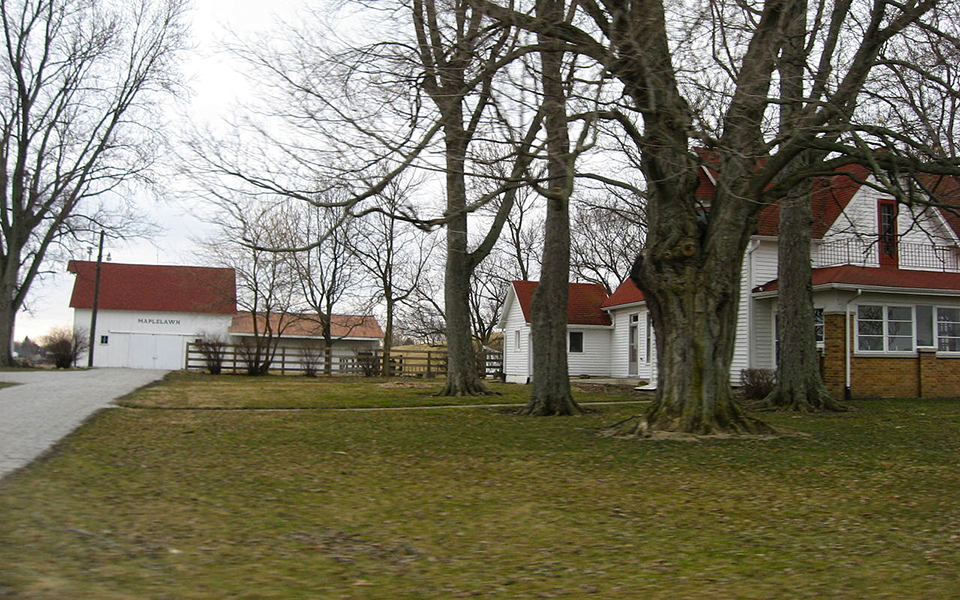 Photo: Maplelawn Farmstead, circa 1860, located at 9575 Whitestown Road, Zionsville, IN. Listed on the National Register of Historic Places in 2008. Photographed by User:Nyttend (own work), 2011, [cc-1.0, public domain], via Wikimedia Commons, accessed March, 2014.
---
The Town of Zionsville [†] is located in central Indiana (Boone County). Home to approximately 26,000 people, Zionsville is located off of I-865 and less than 5 miles off of I-65 and is less than 20 miles from downtown Indianapolis.
Neighborhoods
Allens Acres
Amherst Meadows
Anson
Austin Oaks
Baker Place
Banbury Farms
Benderfield
Bloor Woods
Briargate
Bridlewood
Brittany Chase
Brocks Meadow
Brookhaven
Brookline
Buttondown Farm
Carters
Cass Estates
Cedar Bend
Cheval De Selle
Clarkston
Clifden Pond
Cobblestone Lakes
Colonial Heights
Colony Acres
Colony Square
Colony Woods
Cooper Heights
Countrywood
Coventry Ridge
Crosses Addition
Deer Ridge
Eagle View Court
Eagles Nest
Fieldstone
Fishback Creek
Fox Hollow
Fox Run
Hillcrest
Hunt Club Village
Hunt Country Preserve
Hunter Glen
Hunters Ridge
Huntington Woods
Hypes
Irishmans Run
Irongate
Isenhour Hills
Keeler Minor
Kindred Spirit Farm
Kingston at Royal Run
Lake in The Woods
Lakeview
Lancaster
Lancaster Park
Les Arbres
Lexington Hall
Long Branch Estates
Long Brook
Lost Run Farms
Loveland
Manchester Square
Maple Brook
Maple Brook Estates
Montgomer
Mulberry Place
North Hills
Northern Meadows
Northlake
Northview
Oak Ridge
Oak Ridge Estates
Oakwood
Old Hunt Club
Olde Dominion
Oldfield
Olivers
Pineview Estates
Ping Drive
Pleasantview Lane
Pollard
Preserve at Spring Knoll
Raintree Place
Ravinia
Ravinia
Reserve at Rock Bridge
Rockbridge
Roundstone
Royal Run
Royalton
Russell Lake
S18 T8 R3
Saddlebrook Farms
Saddletree
Schicks
Shannon Springs
Smith Meadows
Spring Hills
Spring Knoll
Stafford Point at Royal Run
Stillwater
Stonegate
Sugarbush Hill
Sycamore Bend
Sycamore Bend North
The Enclave
The Estates at the Willows
The Preserve at Spring Knoll
The Sanctuary
The Willows
Thornhill
Timberwolf
Townes at Weston Pointe
Village Walk
Weston Pointe
Willow Glen
Willow Ridge
Willow Ridge Estates
Wilsons
Wimbledon Station
Woodhaven
Woodlands
Woods at Huddersfield
Zion Hills
Zionsville was originally settled in the early 1820's. Patrick Sullivan and David Hoover were among Zionsville's first white settlers who followed rivers and streams into Indiana looking for new homesteads. By 1850, the small community of Eagle Village was thriving on Michigan road, a stagecoach route. This route attracted railroad barons who came to the area in 1849 promoting construction of a railroad line between the cities of Indianapolis and Lafayette. The town of Zionsville was formally platted in 1852 and soon after the residents and businesses moved in to take advantage of the railroad. The Zionsville Times Sentinel began publishing in 1860, and continues to this date. Local folklore has it that Zionsville was a way stop on Abraham Lincoln's inauguration trip from Illinois to Washington, a moment commemorated with the establishment of Lincoln Park.
† Town of Zionsville, 5 Year Parks Master Plan, 2018-2022; www.zionsville-in.gov, accessed June, 2020.
---

Warning: include(/Library/kw/livingplaces.com/footer.html): failed to open stream: No such file or directory in /Library/WebServer/livingplaces.com/IN/Boone_County/Zionsville_Town.html on line 205

Warning: include(): Failed opening '/Library/kw/livingplaces.com/footer.html' for inclusion (include_path='.:') in /Library/WebServer/livingplaces.com/IN/Boone_County/Zionsville_Town.html on line 205