The Mason County clerk is located at 304 E. Ludington Avenue, Ludington, Michigan 49431; phone: 231-843-8202.
---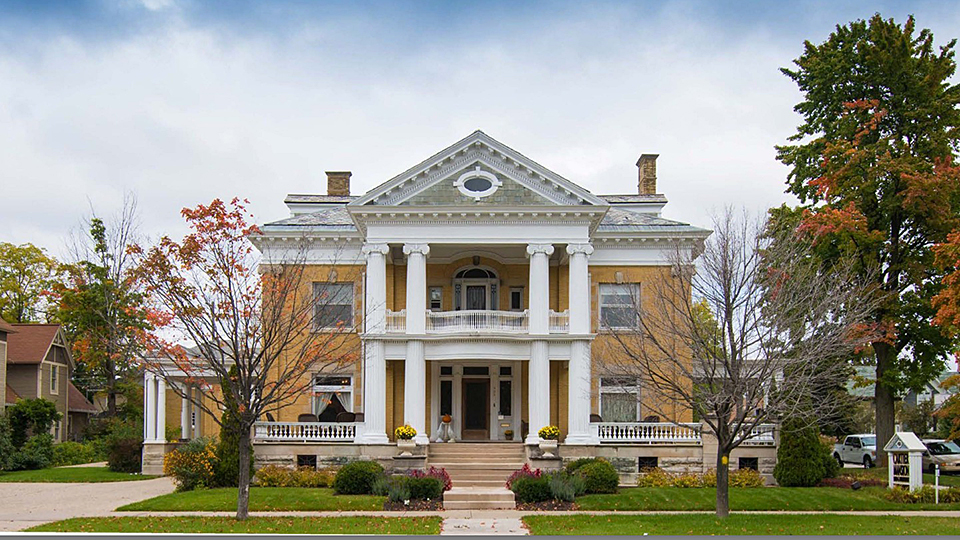 Photo: Warren A. and Catherine (Dempsey) Cartier House, circa 1903-1905, located at 409 East Ludington Avenue, Ludington in the East Ludington Avenye Historic District, listed on the National Register in 2022. Photographer: Sue Jones, 2014, in the National Register nomination document, accessed September, 2022.
---
TOWNS
Amber Twp
Branch Twp
Custer Twp
Custer Vlg
Eden Twp
Fountain Vlg
Free Soil Twp
Free Soil Vlg
Grant Twp
Hamlin Twp
Logan Twp
Meade Twp
Pere Marquette Charter Twp
Riverton Twp
Scottville City
Sheridan Twp
Sherman Twp
Summit Twp
Victory Twp
The area known originally as "Notipekago" or "Not-a-pe-ka-gon," was renamed Mason [†] in 1843 for Michigan's young governor, Stephens T. Mason. It was formally organized in 1855 by PA 171. "Air Conditioned by Nature," the area is home to Lake Michigan shoreline, car ferries, beautiful state parks, and renowned fishing opportunities.
† Library of Michigan, www.michigan.gov, accessed September, 2022.
HISTORIC SITES
Catherine and Warren A. Cartier House
East Ludington Avenue Historic District
Mason County Courthouse
---
Home
Whats New
Site Index
LivingPlaces.com © 1997‑2023
Search
Contact
Privacy
Disclaimer