---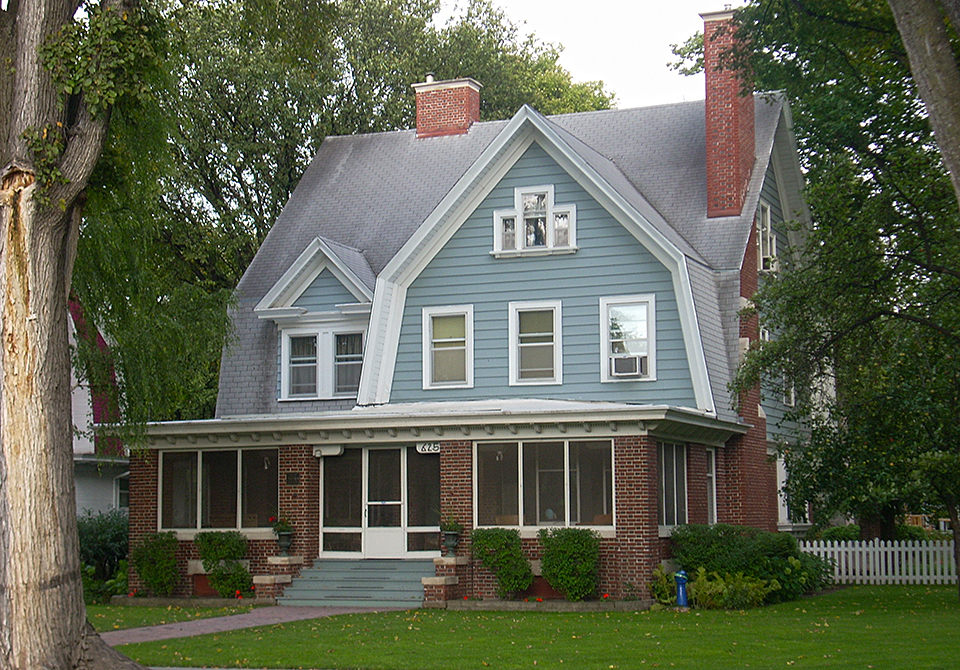 Photo: Joseph Bell DeRemer House, circa 1906, located at 625 Belmont Road, Grand Forks. The Historic District was listed on the National Register of Historic Places in 1983. Photographed by user:Glorioussandwich (own work), 2009, [public domain], via Wikimedia Commons, accessed March, 2023.
---
The Grand Forks County Courthouse is located at 124 South 4th Street, Grand Forks, ND 58206; phone: 701-787-2733.
Grand Forks was named for the Village of Grand Forks, which was already in existence when the county was created in 1872. As first created, the county covered a very large area of the Red River Valley, with a considerable extension into the highest country that lies to the west of the proper limits of the valley. It comprised all of the present county, together with parts of Traill, Steele, Nelson and Walsh counties. As to the time when the confluence of the Red and Red Lake Rivers was first called Grand Forks, we find no mention; but while the locality was likely designated as "the forks" by the voyagers of the fur companies, we suspect that the prefixed word did not long ante-date the settlement of the place, if at all. But it was applied to the settlement made there and afterward was also adopted as the name of the county. [1]
H. V. Arnold, History of Grand Forks County, Larimore, Pioneer Office, 1900.