---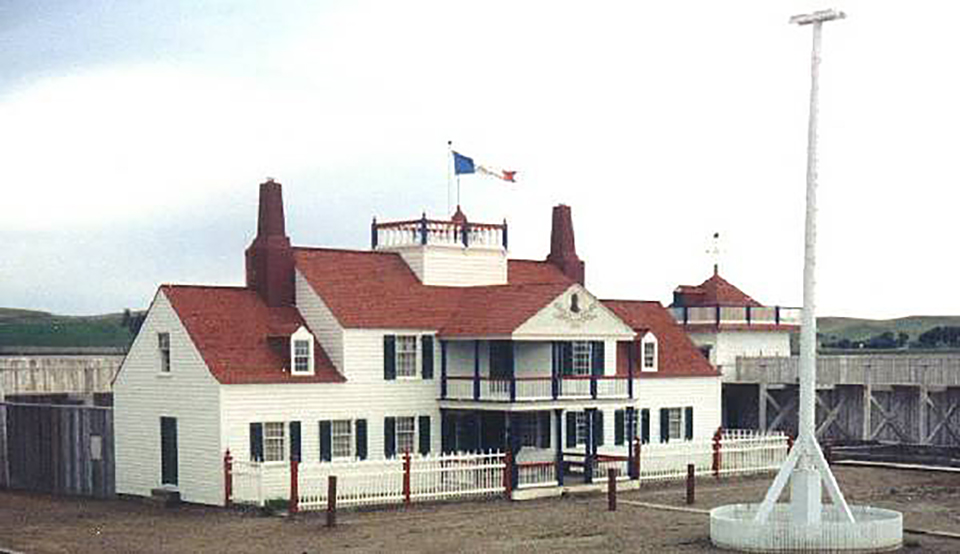 Photo:Fort Union Trading Post, circa 1828, National Historic Site (1961) on the North Dakota/Montana Border. Listed on the National Register of Historic Places in 1966. Photographed by U.S. Geological Society. 1992, [public domain], via Wikimedia Commons, accessed April 2023.
---
TOWNS
Alex Twp
Alexander City
Antelope Creek Twp
Arnegard City
Blue Butte Twp
Central McKenzie
Charbon Twp
East McKenzie
Elk Twp
Elm Tree Twp
Four Bears Vlg
Grail Twp
Hawkeye Twp
Keene Twp
Mandaree CDP
North McKenzie
Poe Twp
Randolph Twp
Rawson City
Red Wing
Riverview Twp
Sioux Twp
Southeast McKenzie
Southwest McKenzie
Twin Valley Twp
Wilbur Twp
Yellowstone Twp
McKenzie County was established on March 8, 1883, and named after Alexander McKenzie who was a strong political gure in North Dakota at the time. In 1905, one hundred years after Lewis & Clark made their famous trek across western North Dakota, McKenzie County was of cially organized by the North Dakota Legislative Assembly. McKenzie County was one of the last counties to be organized in North Dakota.
The firrst county seat was in Alexander (also named after Alexander McKenzie) as assigned by the governor in 1905. The county seat designation was a controversial issue in the beginning. It was quickly "stolen" from Alexander and moved to the more populous town of Schafer. The county seat question, placed on the ballot many times before, was of cially settled and moved by special election in 1940 to Watford City, the present day location.
HISTORIC SITES
---