Offices of the Platte County Clerk are located at 2610 14th Street, Columbus, NE 68601; phone: 402-564-4164.
---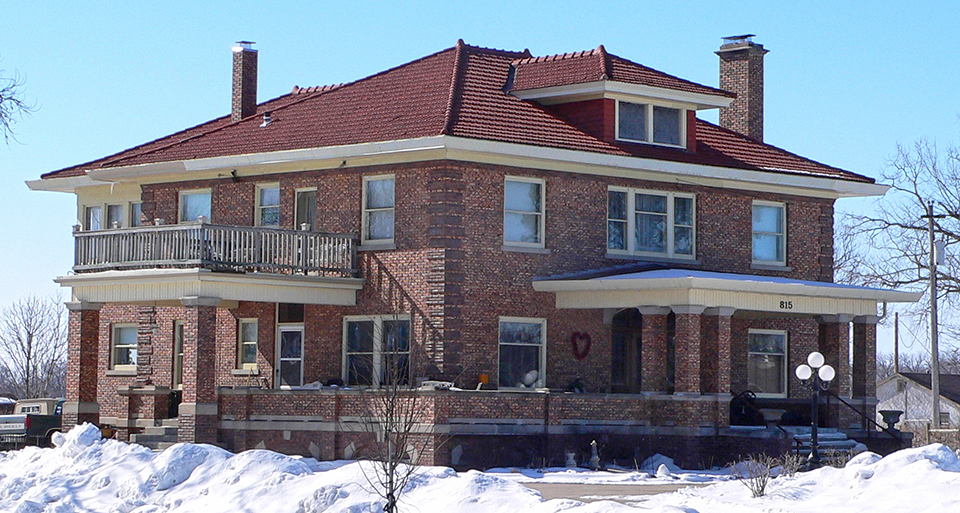 Photo: Albert and Lina Stenger House, circa 1907, located at 3815 Lovers Lane, Columbus. Listed on the National Register of Historic Places in 2007. Photographed by wikipedia username: Ammodramus (own work), 2010, [public domain], via Wikimedia Commons, accessed January, 2023.
---
TOWNS
Bismark Twp
Burrows Twp
Butler Twp
Cornlea Vlg
Creston Vlg
Duncan Vlg
Grand Prairie Twp
Granville Twp
Humphrey City
Joliet Twp
Lindsay Vlg
Lost Creek Twp
Monroe Vlg
Oconee Twp
Platte Center Vlg
Shell Creek Twp
St Bernard Twp
Tarnov Vlg
Walker Twp
Woodville Twp
Platte County was founded in 1856, eleven years before Nebraska became a State in 1867.
HISTORIC SITES
Behlen, Walter and Ruby, House
Columbus Commercial Historic District
Evans, Dr. Carroll D. and Lorena R. North, House
Gottschalk, Frederick L. and L. Frederick, Houses
Platte County Courthouse
Snyder, H. E., House
---
Home
Whats New
Site Index
LivingPlaces.com © 1997‑2023
Search
Contact
Privacy
Disclaimer