Conway City
Conway City Hall is located at 229 Main Street, Conway, SC 29526.
Phone: 843‑248‑1760.
---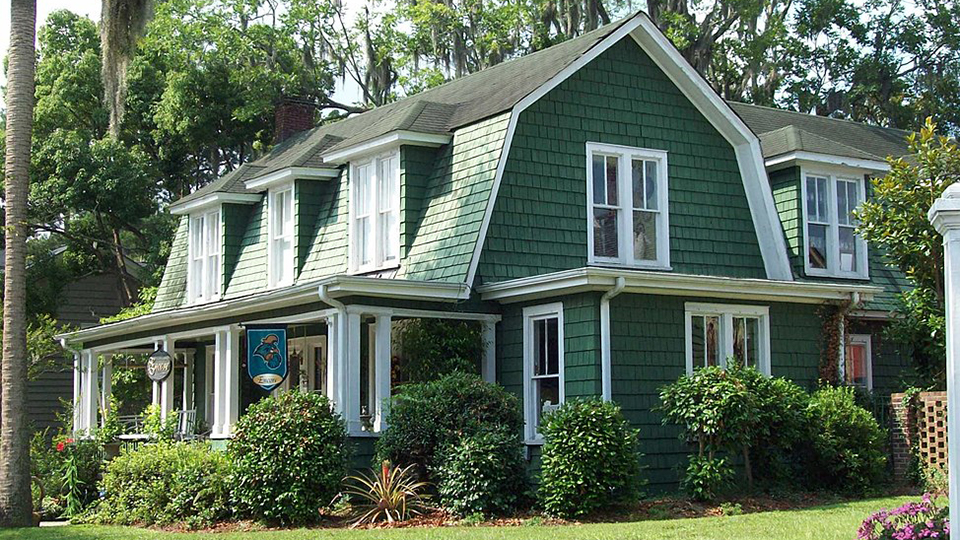 Photo: Paul Quattlebaum House, circa 1890, located at 225 Kingston Street, Conway. Listed on the National Register of Historic Places in 1986. Photographed by User: Pubdog (own work), 2010, [cc-1.0, pubic domain], via Wikimedia Commons, accessed March, 2023.
---
Neighborhoods
All Saints Landing
Aquila Estates
Ashlyn Estates
Baggetts Heights
Barnfield
Barons Bluff
Bayfield
Bear Bluff Plantation
Black Water Cove
Bridgewater
Brookgreen Estates
Bryants Landing
Bryson Estates
Bucksville
Bucksville Oaks
Buckwood
Caines Landing
Carolina Forest
Carsons Ferry
Castlewood
Cat Tail Bay
Chandlers Run
Chelsey Lakes
Cherry Hill Apartments
Cherry Knoll
Chicora
Coastal Heights
College Park
College Place
Collinswood
Compton
Conway Plantation
Coral Crest
Corbin Estates
Cottage Creek
Country Club Estates
Country Manor Estates
Covered Oaks
Crabtree
Darden Terrace
Denali Estates
Dunn Acres
Elmhurst
Emily Estates
Fairfield Acres
Faith Hills
Fern Ridge
Forest Glen
Forest Lake Estates
Forest Parke
Gale Acres
Glenmoor
Grace Estates
Gray Oaks
Green Meadow Farms
Greenwood Estates
Grier Crossing
Hampton Place
Hampton Ridge
Harmons Crossing
Hemphill Place
Heritage Preserve
Hickory Grove
Highland Park
Hillsborough
Huckabee Heights
Hunters Creek
Ivy Glen
Jamestown
Jasmine Woods
Jessica Lakes
Kellys Cove
Kingston Greens
Kingswood
Lakeside Crossing
Langston Heights
Lees Landing
Lincoln Park
Linda Lakes
Long Farm
Macala Acres
Magnolia Bay
Magnolia Woods
Maple Hill
Maple Ridge Estates
Maple Run
Melson
Midland
Midtown Village
Myrtle Ridge
Myrtle Trace
Myrtle Trace Grande
Myrtle Trace Grande
Myrtle Trace South
New Castle
Northlake
Northwood
Northwood Park
Oak Brook
Oak Place
Oak Ridge
Partridge Glen
Pecan Grove
Pee Dee Heights
Pine Valley Estates
Pinecrest
Pineland Lakes
Pineview
Pottery Landing
Quail Creek
Quail Creek Village
Quattlebaum Acres
Ridge Lake
Ridge Pointe
Ridgewood West
River Country
Rivers Edge Plantation
Rivertown Row
Riverview
Rosedale
Rosehaven
Sandy Acres
Sedgefield
Shaftesbury Glen
Shaftesbury Green
Shell Bay
Sherwood Forest
Singing Pines
Snow Hill
South Oaks
Southside Estates
Spencers Meadow
St Annes Oaks
Tanglewood
The Commons
The Sanctuary at Wild Wing Plantation
The Summit
The Thicket
Tiffany Estates
Tiger Grand
University Forest
West Brook
West Ridge
Westchester Place
Wild Oaks Estates
Wild Rose
Wild Wing Plantation
Windsor Farms
Windsor Springs
Wisteria Woods
Wood Creek
Woodwinds
Beginnings [1]
One of the original townships in South Carolina was Kingston, sited on a high bluff on the inland side of the Waccamaw River. In 1732 Alexander Skene and Justice Robert Wright surveyed the area, placing the village of Kingston, which would later become Conway, at the center of the township. With a high demand for leather in Europe, the deerskin trade became a lucrative business in the first half of the eighteenth century, and by 1720 Kingston was operating as a fur trading post. With a natural landing for boats, high ground, and a reasonable freedom from mosquito-breeding swamps, Kingston was a promising site for a new town.
The end of the Revolution brought more settlers to Kingston, prompting the need for further government oversight. In 1785 Kingston County was carved from Georgetown County with the village of Kingston as the county seat. In 1801 residents petitioned the General Assembly to rename the district Horry in honor of Revolutionary War hero Brigadier General Peter Horry. The courthouse town's name also changed from Kingston to Conwayborough for Colonel Robert Conway. Also a Revolutionary War veteran, Conway purchased more than 3,000 acres in land grants in and around Kingston. Relocating to the Waccamaw region from Charleston, Conway received 223 acres on the northwest side of Kingston Lake at the site of present-day Conway, was elected to serve in the General Assembly from 1791 to 1808.
Once the town became the center of the district's government, it began to grow slowly. In 1801 William Hemingway was employed to draw a map of Kingston based on the existing plan. The plan showed a rigid grid pattern along the Waccamaw River and Kingston Lake, with rectangular interior lots. Small, narrow lots probably containing commercial buildings were located along Kingston Lake and the eastern boundary of the city. The streets depicted in Hemingway's plan roughly correspond to present-day Main Street, Kingston Street, and 2nd Avenue.
Beginning in 1802, lots were sold to people who lived in the area and speculative buyers. Robert Conway bought Lot 135 on the William Hemingway plan and built a two-story dwelling. According to deed records, William Hemingway bought five lots for $51 in January 1803, while Jacob Anderson, Bethel Durant, John Baxter Conway, and Thomas Crowson purchased numerous properties in the developing town.
At the same time that settlers were purchasing lots in the Waccamaw village, a small courthouse was constructed on Fifth Avenue, with the first session convening in 1803. While the first courthouse no longer survives, a second courthouse designed by Robert Mills in 1824 now serves as Conway's City Hall. In 1807 a post office was opened to serve the small community. According to the 1810 census, there were 4,349 inhabitants in Horry County. Ten years later the population increased to 5,025 with 1,457 slaves and twenty five free blacks.
Edward Salo, Senior Architectural Historian and Paige Wagoner, Historian and the staff of the State Historic Preservation Office, Conway Residential Historic District, Horry County, SC, nomination document, 2009, National Park Service, National Register of Historic Places, Washington, D.C.
---