Keystone Town
The Keystone Community (and town hall) is located at 1101 Madill Street, Keystone, SD 57751.
Phone: 605-666-4827.
---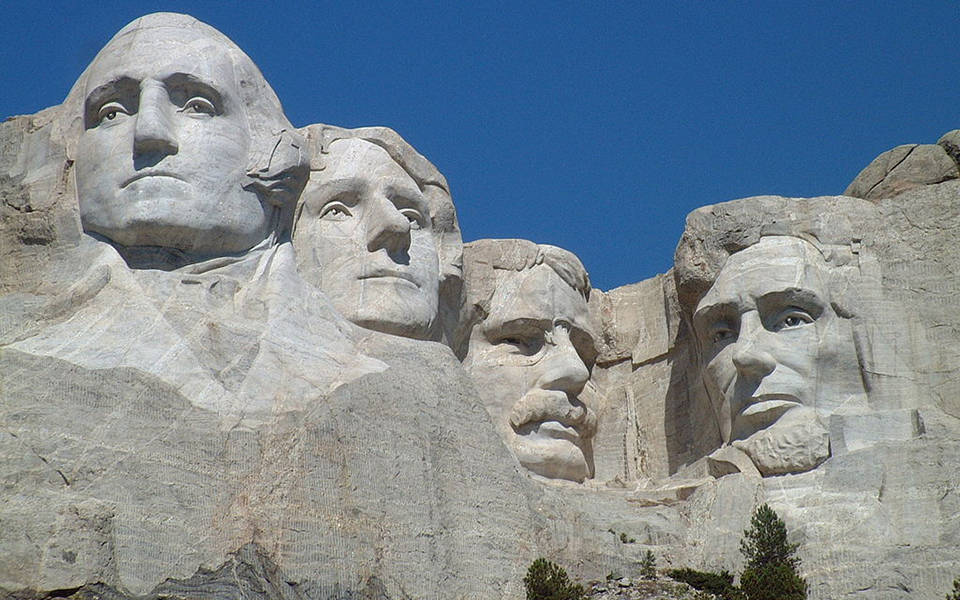 Photo: Mount Rushmore National Memorial, circa 1941, located at 2733 Sheridan Boulevard in Lincoln Listed in the National Register of Historic Places in 1966. Photographed by wikipedia username: Jim Bowen, 2005, [cc-2.0], accessed March, 2023.
---
Keystone had its beginnings as a minining town around 1883.
The 1,278-acre Mount Rushmore National Memorial is located in the central Black Hills in southwestern South Dakota, 2 miles southwest of Keystone, along State Highway 244, also nown as the Gutzon Borglum Memorial Highway. The majority of the landscape is composed of massive granite outcrops intermingled with ponderosa pine forest. Mount Rushmore is a symbol for freedom and democracy and a special place for all people and cultures. The majority of visitation is for purposes of seeing the carved mountain and associated visitor facilities. [National Park Service.
---