---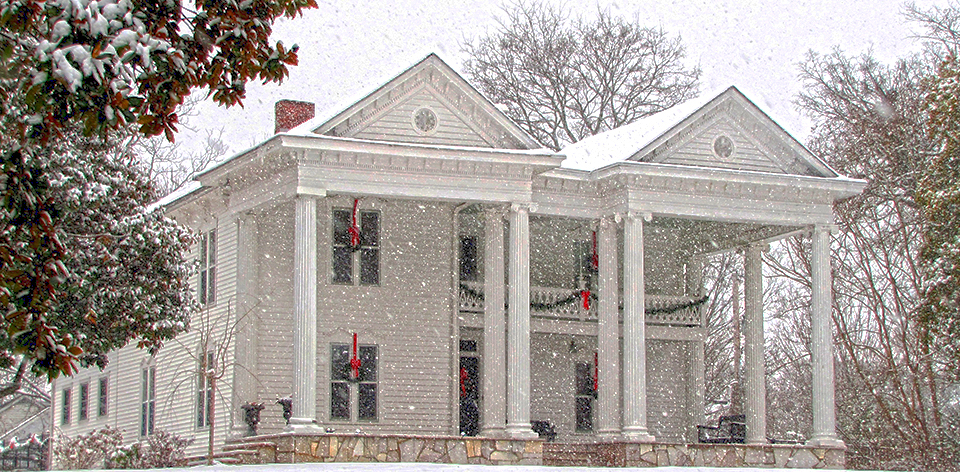 Photo: Willard-Clark House, circa 1886, 1125 Broadway, Maryville. Listed on the National Register of Historic Places in 1989. Photographed by user: Brian Stansberry (own work), 2010, [cc-3.0], via Wikimedia Commons, accessed October, 2023.
---
TOWNS
The Blount County Courthouse is located at 345 Court Street, Maryville, TN 37804; phone: 865-273-5800.
Blount County was created in 1795 and named for the governor at that time, William Blount. The county seat was created at the same time and named Maryville for Blount's wife, Mary.
HISTORIC SITES
Alexander, John, House
Bartlett, Peter, House
Brickey, Peter, House
Cades Cove Historic District
Chandler, David, House
Craig, John J., Quarry Historic District
Crawford, Gideon, House
Davis, James R., House
Fisher, A. J., House
Frazier, Samuel, House
George, Samuel, House
Gillespie, James, House
Hackney, John, House
Hamil, Alexander, Hosue
Henderson, William, House
Henry House
Hitch, John, House
Hood, Pete, House
Indiana Avenue Historic District
Jones, David, House
Jones, David, House
Kerr, Macklin, House
Kizer, Hezekiah, House
Louisville Historic District
Martin, James, House
Martin, Warner, House
Maryville College Historic District
McConnell, John, House
McCullock, Thomas, House
McNutt-Howard House
McNutt-McReynolds House
Montgomery, James, House
Morningside
Porter, Stephen, House
Rorex, John M., House
Russell-Lackey-Prater House
Shea, John F., House
Stevenson, Dr. William P., House
Thompson-Brown House
Vineyard, Tobler, House
Warren, Marcus, House
Willard-Clark House
Yearout, Isaac, House
Yearout, Samuel, House
---