Mission Revival – popular 1890-1920
---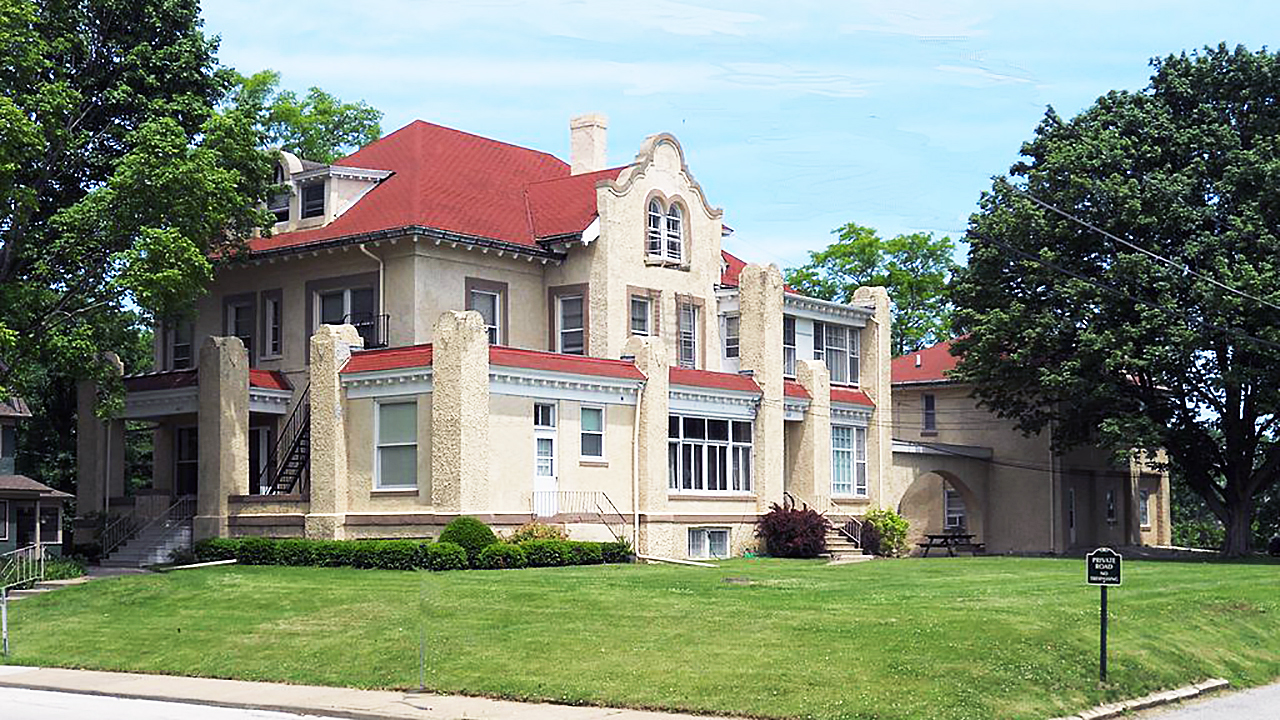 ---
---
The Mission Revival Style [1] originated in Southern California in the last decade of the 19th century and was inspired by California missions of the eighteenth century. It was the first architectural style to diffuse eastward from the west coast. Furthermore, the style shows the southwestern region's effort to create its own regional aesthetics of architecture to differentiate it from the typical Revival styles of the Northeast for both civic and residential architecture. However, residents recognized that eastern American architectural motifs did not reflect the characteristics of the semi-desert landscape or the Hispanic cultural heritage of their region, and the Mission Revival style began to be considered as a more authentic style for the southwest. This style shows southwestern architects' self-consciousness of and the public's agreement with the regional architectural expression in Mexican borderlands. Unlike some of the other nineteenth century revival styles in which the antecedent style had no real examples in the locale, the Mission Revival was based upon adaptations of actual regional examples. Both Texas and California found a platform for their regional expressions at the 1893 World's Columbian Exposition in Chicago, where each employed Mission Revival styles for their State Buildings. However, California's building was more widely acclaimed than Texas' which may explain why it is thought of as the birthplace of the Mission Revival style.
Buildings designed with Mission Revival Style patterns are influenced by the materials and details of the colonial Spanish mission churches of the Southwest. In true nineteenth century eclectic tradition, however, the designs were not replicas. Rather, architects freely applied some of the commonly derived components, which eventually became character-defining features, including plain stucco walls, low pitched tile roofs, curved gable parapet, deeply shaded porches, bracketed eaves, arched openings and arcades, dark interiors, and so on. The style was in fashion mainly from 1885 to 1915, and its "instantly-recognizable" features were used for a large number of residential, commercial, and institutional buildings in the southwest. The Mission Revival Style, unfortunately, was popular for a short time and the number of remaining properties is small compared to other revival styles. However, its instantly-recognizable appearance has contributed to the characteristic atmosphere in southwestern cities in the United States.
Sujin Kim, Graduate Student (with Carlyn Hammons, Texas Historical Commission Historian, James M. and Leana B. Walsh House, Travis County, TX, nomination document, 2012/2013, National Park Service, National Register of Historic Places, Washington, D.C.
---