Muscatine County, Iowa
Muscatine County administrative offices are located at 414 East Third Street, Muscatine, IA 52761.
---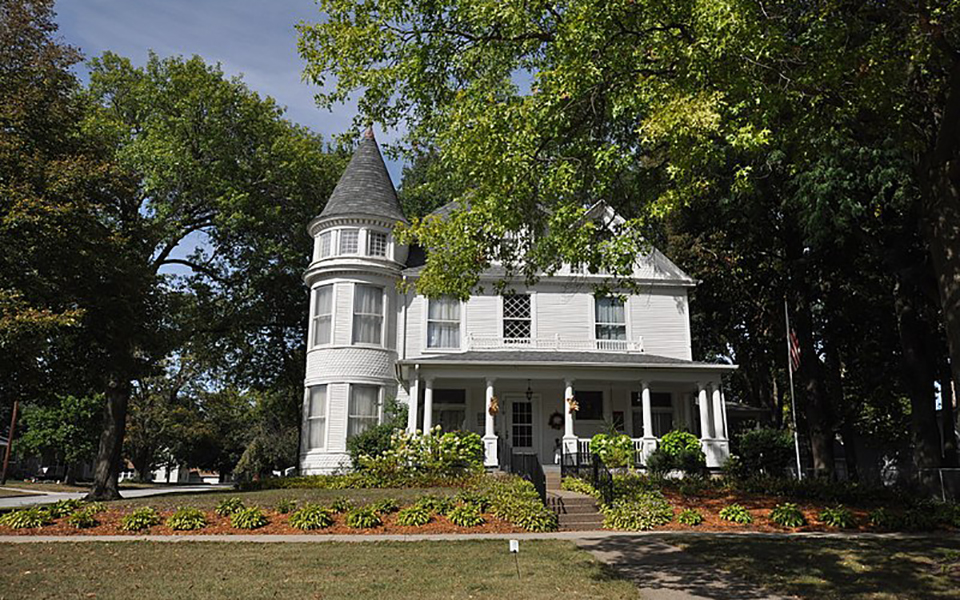 Photo: Henry E. and Ella M. (Knott) Nicolaus House, circa 1854, located at 319 4th Street West, Wilton. Listed on the National Register of Historic Places in 2017. Photographed by User:Magicpiano (own work), 2017, [cc-4.0] via Wikimedia Commons, accessed October, 2021.
---
TOWNS
Atalissa City
Conesville City
Fruitland City
Nichols City
Stockton City
West Liberty City
Wilton City
Muscatine County [†] is located on the border of eastern Iowa and western Illinois along the shores of the Mississippi River. Muscatine City is the largest community in the County. Muscatine County is within 154 miles of Des Moines, Iowa and 205 miles to Chicago, Illinois. Interstate 80 runs north of the county border providing good cross-county access to the national transportation system. Residents describe the county as welcoming, diverse, and industrious. It also mixes agriculture with industry and considered a pearl along the Mississippi River, tied to the rich button manufacturing history from mussel shells in the river.
† www.muscatineiowa.gov, accessed October, 2021.
HISTORIC SITES
Clark-Blackwell House
Clark, Alexander, House
Downtown Commercial Historic District
Fay, Pliny and Adelia, House
Fuller, W. Joseph, House
Lock and Dam No. 16 Historic District
McKibben, S. M., House
Muscatine County Courthouse
Sinnett Octagon House
Warde, J. C. B., House
Welch Apartments
Nichols, Samuel, House
Ward, George H. and Loretta, House
West Liberty Commercial Historic District
---