Twin Falls County, Idaho
---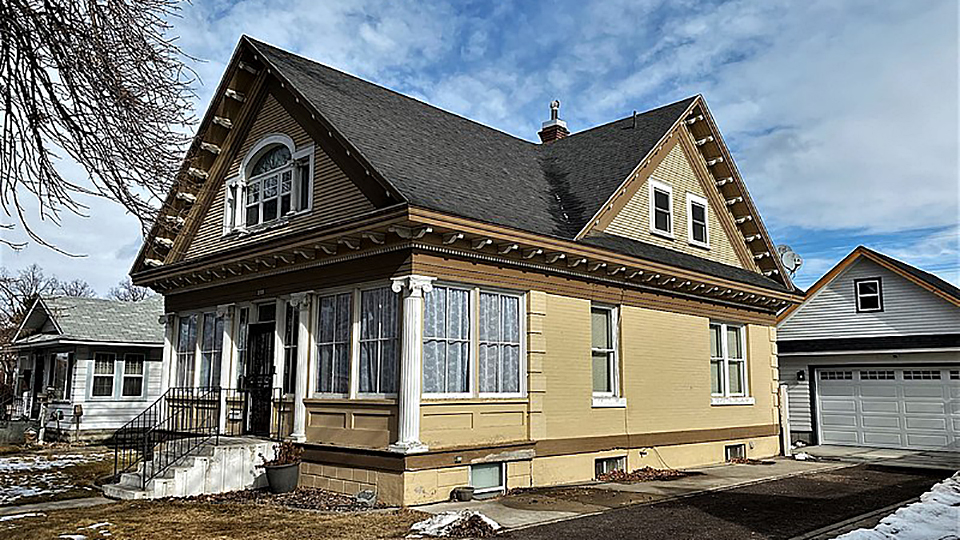 Photo: C. Harvey Smith House, circa 1908, located at 255 4th Avenue, East, Twin Falls City. Listed on the National Register of Historic Places in 1978. Photograph by wikipedia username: Jon Roanhaus, own work, 2021, via wikimedia commons [cc-4.0], accessed August, 2021.
---
TOWNS
Castleford City
Filer City
Hansen City
Hollister City
Kimberly City
Murtaugh City
The Twin Falls County Courthouse is located at 425 Shoshone Street North, Twin Falls, ID 83301; phone: 208-736-4000.
Twin Falls County, incorporated in 1907, is located in the heart of southern Idaho. Bounded on the north by the Snake River and on the south by the Idaho-Nevada border, the County boasts outstanding natural resources. Nearly 73,000 people who value the rural setting and life style reside within the County. Federal and state lands comprise well over half of the 1,232,064 acres in the County. These lands are situated in the southern portion of the County and include the scenic Sawtooth National Forest, the Salmon Falls Canyon area and large open expanses of range land. A historic system of dams and irrigation canals opened the northern portion of the County up to a variety of agricultural pursuits as well as the settlement of the numerous towns. [1]
Twin Falls County, Idaho, Twin Falls County Comprehensive Plan, 2008, www.twinfallscounty.org, accessed September, 2012.
HISTORIC SITES
Alvis, James, House
Duquesne, Achille, House
McCollum, Robert, House
Morse, Burton, House
Peck, D. H., House
Priebe, Walter, House
Smith, C. Harvey, House
Toana Freight Wagon Road Historic District
Twin Falls City Park Historic District
Twin Falls Downtown Historic District
Twin Falls Original Townsite Residential Historic District
Twin Falls Warehouse Historic District
---