Buhl City
Buhl administrative offices are located at 203 Broadway Avenue North, Buhl, ID 83316.
Phone: 208-543-5650.
---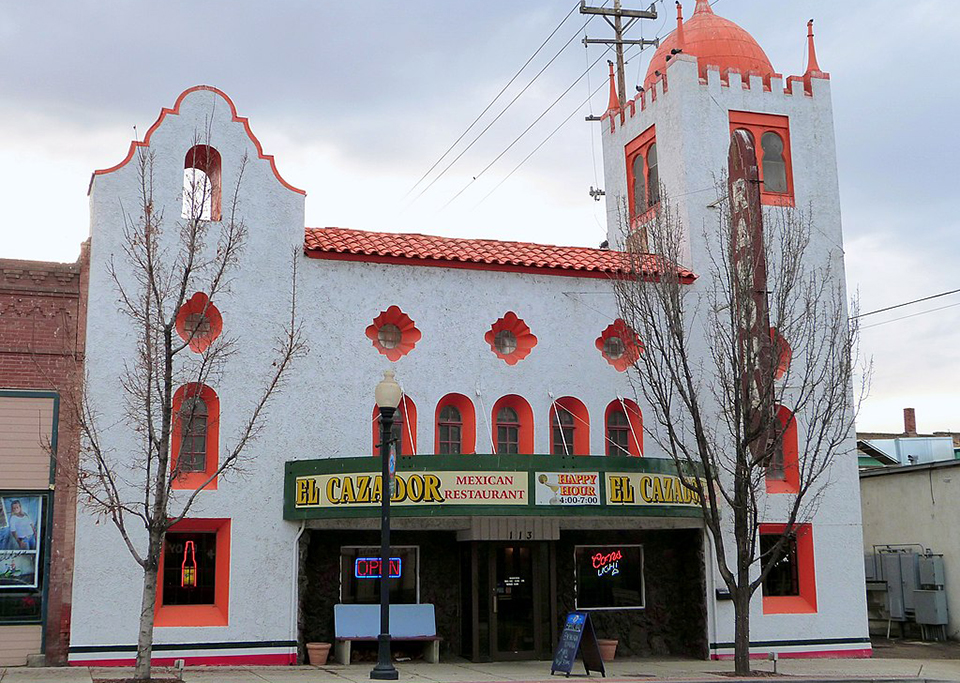 Photo: Ramona Theater, circa 1928, located at 113 Broadway, Buhl. Listed on the National Register of Historic Places in 1976. Photographed by User:Ian Poellet (own work), 2012, [cc-3.0 ], via Wikimedia Commons, accessed March, 2023.
---
Neighborhoods
Bluff
Buhl West Lawn
Canyon View
Canyon View Estates
Cdj Ranch
Clear Lake Ranch
Eastmans
Homestead
Kanaka Rapids Ranch
Lewis And Clark
Old Farm
Oregon Trail
River View Acres
The City of Buhl [†], in southcentral Idaho and approximately 16 miles west of Twin Falls, is the hub of a diversified agricultural area. Potatoes, sugar beets, onions, hay, beans, grain, fruits, and dairying all contribute to the local economy. The Buhl area is also noted for its Snake River trout farms. In 1980 Buhl's population was 3,629.
Buhl was established on April 17th, 1906, when the first drawing for town lots was held. The new town was established as a business center for the newly irrigated tract of the Twin Falls Investment Company. The tract was a part of the lands opened by the Twin Falls Project. The town was named for Frank H. Buhl, a wealthy mining man who played an important part in the development of the South Side Irrigation project. In 1906 the first school was opened, a post office was established, and a newspaper—the Buhl Pioneer—began publication. In 1907 the railroad was extended from Twin Falls. A year later the first permanent school building was erected. In 1908 the county authorized village government and in 1909 Buhl became a city of the second class.
The Buhl MPO is on the north corner of the Main Street/- 9th Street intersection (town platted diagonally), one block east of Broadway Avenue, the city's primary business street. Adjacent to the northeast is a single-family residence, and adjacent to it, a chiropractic clinic. Adjacent to the northwest of the post office are single-family residences (some used as businesses). The modern Idaho First National Bank building is across Main Street, southeast of the post office. A parking lot, with one- and two-story commercial buildings to its west and a supermarket to its north, is across 9th Street, southwest of the post office. None of the buildings in the immediate vicinity of the post office appear to be historically significant.
Adapted from: H.J. Kolva, project manager and Steve Franks Research Assistant, Institute for Urban and Local Studies, Buhl Main Post Office, nomination document, 1988, National Register of Historic Places, Washington, D.C.
---