Newton County, Indiana
County administrative offices are located at 201 North 3rd Street, Kentland, IN 47951.
The county was established in 1835. It is named for Sergeant John Newtown, an American Revolutionary War soldier,
---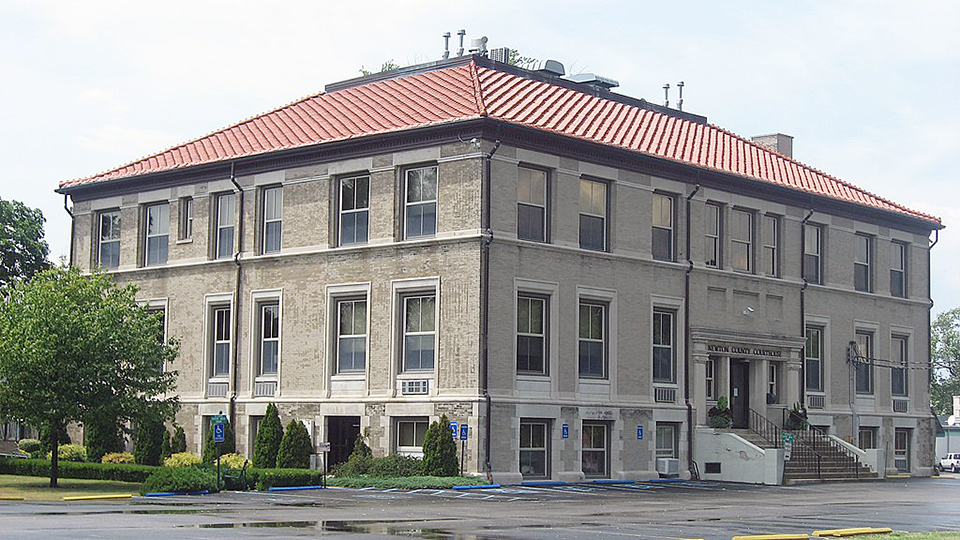 Photo: Newton County Courthouse, circa 1906, located on Courthouse Square, Kentland. Listed on the National Register of Historic Places in 2008. Photographed by wikipedia username: Nyttend, 2012, [public domain], via wikimedia commons, accessed May, 2023.
---
TOWNS
Beaver Twp
Brook Town
Iroquois Twp
Lake Vlg
Mount Ayr Town
Roselawn
HISTORIC SITES
Ade, George, House
McCairn-Turner House
Scott-Lucas House
---