Morocco Town
Morocco Town Hall is located at 208 East State Street, Morocco, IN 47963.
Phone: 219-285-2070.
---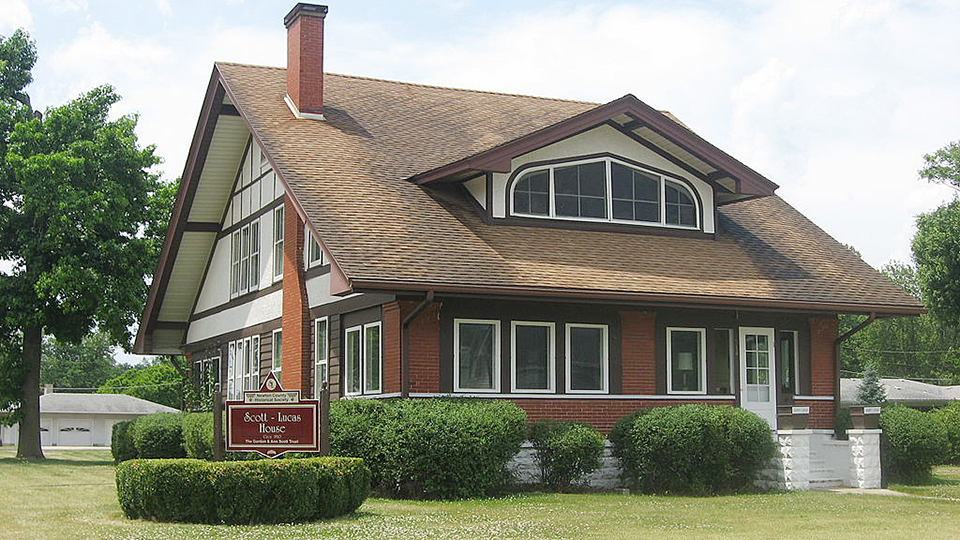 Photo: Scott Lucas House, circa 1912, located at 514 South Main Street, Morocco. Listed on the National Register of Historic Places in 2003. Photographed by wikipedia username: Nyttend, 2012, [public domain], via wikimedia commons, accessed May, 2023.
---
The Town of Morocco is a part of Beaver Township, Newton County, Indiana. Beaver Township oversees a number of services and amenities in the Town of Morocco.
Neighborhoods
Bouses
Fairground Addition
Kennedys Addition
Kesslers Addition
Town of Morocco
Looking for a small quiet town to live in with world class amenities nearby, you may have found it in Morocco [†] Indiana. Morocco was founded in 1851 and believed to be named after a traveler's red Moroccan boots. Morocco is located just west of the intersection of US 41 and Indiana 114. We are located about 70 miles from Chicago and 115 miles from Indianapolis. Purdue University is 50 miles south and Indiana University Northwest is 50 miles to the north. All of these amenities are easily accessed by either Interstate 65 or US 41.
† www.newtoncountyindiana.com, accessed May, 2023.
---