Westborough Town
Westborough Town Hall is located at 34 West Main Streer, Westborough, MA 01581.
Phone: 508-871-5100.
---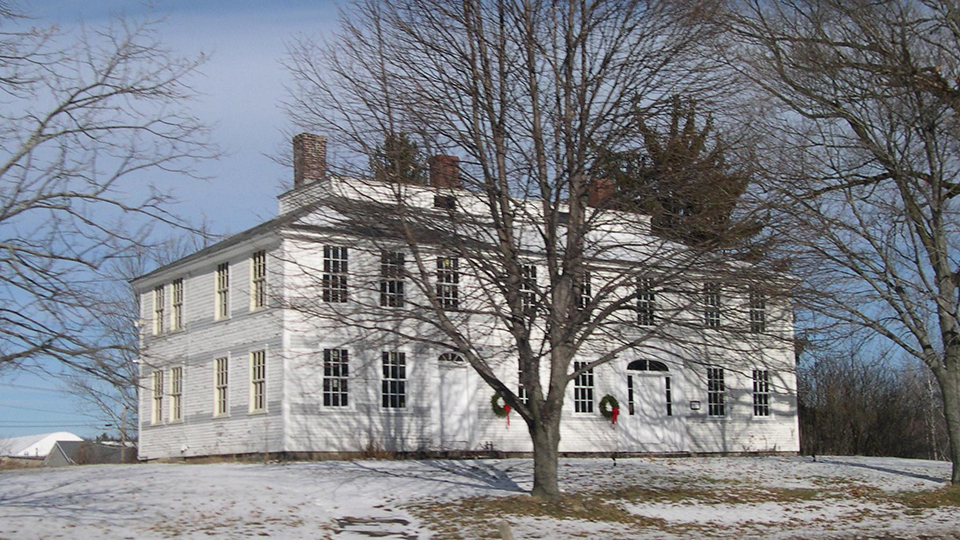 Photo: Nathan Fisher House, circa 1820, located at 34 West Main Street, Westborough Listed on the National Register in 1980. Photographer: wikipedia username: Sfoskett~commonswiki, 2006, [cc-3.0]; accessed June, 2023.
---
Neighborhoods
Carlton Gardens
Orchard Hill
Vintonville Historic District
West Main Street Historic District
Westborough [†] is a historic community established in 1717 as the One-Hundredth Town in the Commonwealth of Massachusetts. Historically, we were a farming community with a vibrant manufacturing presence in the center of our downtown producing straw hats and Sibley sleighs. Our industrial expansion gave the town a larger and more diverse population. The most dramatic expansion came with the development of the Massachusetts Turnpike and Interstate 495 which combined with Route 9 passing through town placed Westborough at the crossroads of Massachusetts and the heart of New England. By 1975, land prices and easy access made our town an attractive location for such major companies as Digital, Mass Electric, Cumberland Farms, Astra Pharmaceutical, Harvey Industries, and EMC to name just a few.
Together with our advantageous location and quick access to Boston, less than 30 miles; Providence, 45 miles; and, New York, 180 miles, Westborough has become a desirable location in New England.
Westborough is located in east central Massachusetts less than 30 miles from Boston, 45 miles from Providence, 50 miles from Manchester, NH, and 180 miles from New York City—truly, at the "heart of New England." The region is well connected by rail and highway to the ports, airports, and intermodal facilities of Boston and Providence. Three major cross-state highways intersect in Westborough: the Worcester Turnpike (Route 9), the Massachusetts Turnpike (Interstate 90) and Interstate 495. In addition, nearby Interstate 190 links to the Fitchburg- Leominster area, and Interstate 84 and Iinterstate 395 connect to Connecticut and points south.
† Westborough Massachusettes, A Business and Community Guide, 2010, www.westboroughma.gov, acessed June, 2023.
Nearby Towns: Hopkinton Town • Marlborough City • Northborough Town • Upton Town •
---