Warning: include(/Library/kw/livingplaces.com/menu.html): failed to open stream: No such file or directory in /Library/WebServer/livingplaces.com/MD/Baltimore_County/Cockeysville.html on line 34

Warning: include(): Failed opening '/Library/kw/livingplaces.com/menu.html' for inclusion (include_path='.:') in /Library/WebServer/livingplaces.com/MD/Baltimore_County/Cockeysville.html on line 34

Cockeysville
Cockeysville is a historic village and census‑designated place in Baltimore County.
---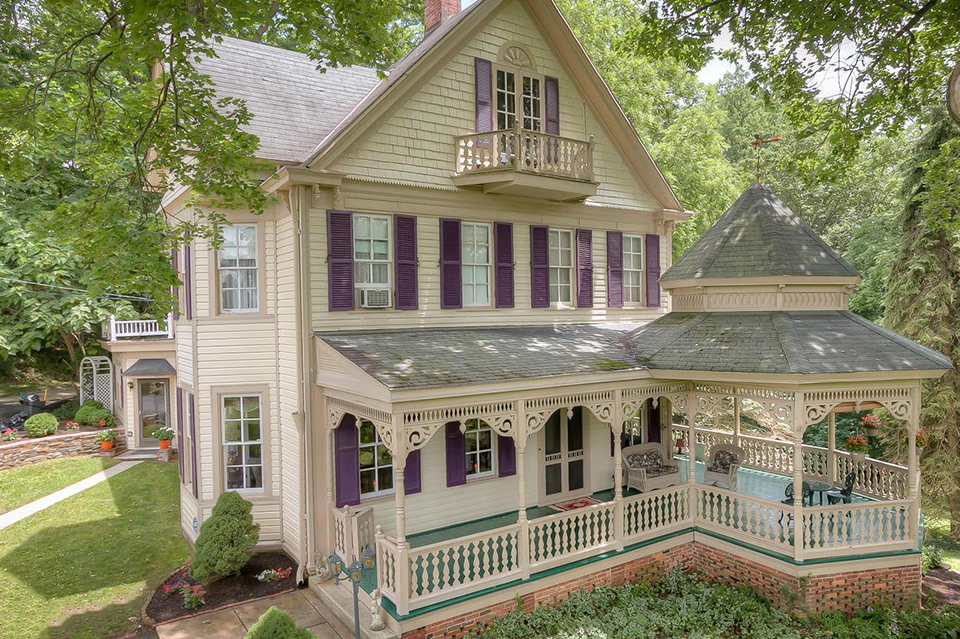 Photo: Circa 1887 home on Sherwood Road, compliments of Margaret Rome, Home Rome Realty, Baltimore; 410‑530‑2400.
---
Neighborhoods
Aspen Mill
Broadmoor
Bussey
Carlton Square
Greencroft
Greentop Manor
Hayfields Golf And Country Club
Hayfields Manor
Hickory Meadow
Hillside
Hunt Valley
Hunters Run
Ivey Trace
Ivy Hill
Knoll Brook
Montrose
Oregon Ridge
Padonia Farms
Partridge Knoll
Pine Hill Farms
Regents Club at Fallscroft
Samona Park
Shawan at Hunt Valley
Shawan Valley
Sherbrook
Sherwood
Sherwood Hills
Springdale
Springhill Farms
Stillpond
The Lakes
Timonium
Timonium Heights
Valley Crossing
Warren Lodge
Warren Village
Western Run
Willowbrook
York
Cockeysville as described in 1940 [1]
Cockeysville, the trade center of a large farming area, is noted chiefly for the marble obtained from quarries nearby. At the south end of the Pennsylvania Railroad underpass is the Sherwood Episcopal Church, a stone building erected in 1830. The church was named for the English home of the Cockey family, one of whose members donated the land and money for it. In 1876 the building was enlarged and the belfry added.
Just outside of town is the former Beaver Dam Quarry, now filled with water. A high grade marble quarried here for more than a century was used in the construction of the Washington Monument and the State, War and Navy Building in Washington, D.C., St. Patricks Cathedral in New York, the Drexel Bank in Philadelphia, and the Washington Monument in Baltimore.
Works Progress Administration, Federal Writers' Program, Maryland: A Guide to the Old Line State, American Guide Series, University of Maryland, 1940.
Nearby Towns: Pikesville • Towson •
---

Warning: include(/Library/kw/livingplaces.com/footer.html): failed to open stream: No such file or directory in /Library/WebServer/livingplaces.com/MD/Baltimore_County/Cockeysville.html on line 125

Warning: include(): Failed opening '/Library/kw/livingplaces.com/footer.html' for inclusion (include_path='.:') in /Library/WebServer/livingplaces.com/MD/Baltimore_County/Cockeysville.html on line 125