Berrien County administrative offices are located at 701 Main Street, St. Joseph, MI 49085. Phone: 269-983-7111.
---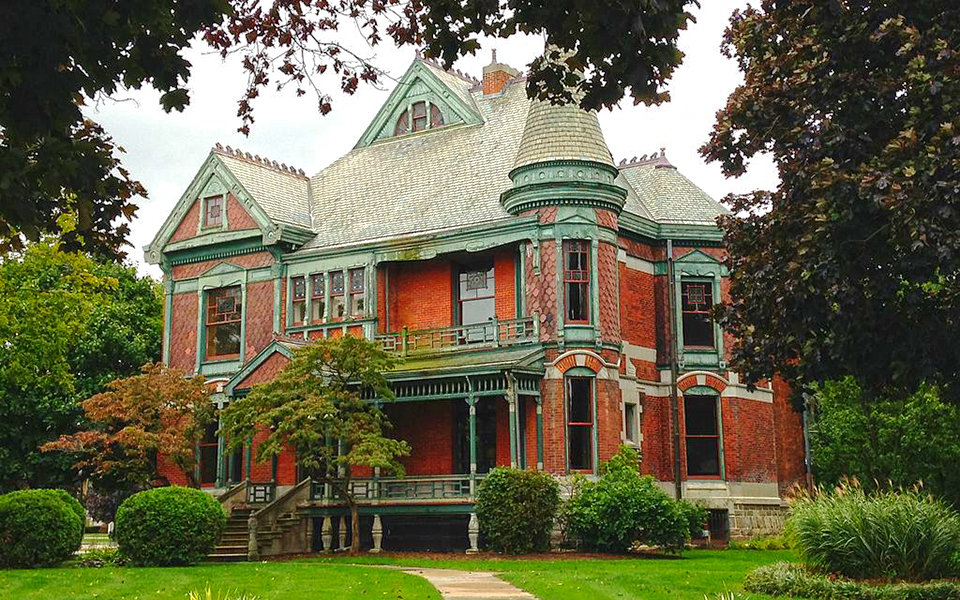 Photo: Henry A. Chapin House, circa 1882, 508 E. Main St., Niles. The DIstrict was listed on the National Register of Historic Places in 1981. Photographed by wikipedia username:JDNorry (own work), 2014, [cc-3.0], via wikimedia commons, accessed March, 2023.
---
TOWNS
Bainbridge Twp
Baroda Twp
Baroda Vlg
Benton Charter Twp
Benton Harbor City
Benton Heights
Berrien Springs Vlg
Berrien Twp
Bertrand Twp
Bridgman City
Buchanan City
Buchanan Twp
Chikaming Twp
Coloma Charter Twp
Coloma City
Eau Claire Vlg
Galien Twp
Galien Vlg
Grand Beach Vlg
Hagar Twp
Lake Charter Twp
Lake Michigan Beach
Lincoln Charter Twp
Michiana Vlg
Niles City
Niles Twp
Oronoko Charter Twp
Paw Paw Lake
Pipestone Twp
Royalton Twp
Shoreham Vlg
Shorewood-Tower Hills-Harbert
Sodus Twp
St Joseph Charter Twp
Stevensville Vlg
Three Oaks Twp
Three Oaks Vlg
Watervliet City
Watervliet Twp
Weesaw Twp
Berrien County [†] prominently appears in the earliest recordings of history in the Northwest Territory. Father Marquette, French Missionary, entered the St. Joseph River mouth in 1669, and French explorer LaSalle built Fort Miami at the present site of St. Joseph City in 1679.
Fort St. Joseph was established by the French in 1691 just south of the present site of the city of Niles. The fort was surrendered to the British about 1761, captured by Chief Pontiac in 1763, taken by the Spaniards in 1781, and by the United States after the Revolutionary War. Thus it became known as "he Land of Four Flags," which is the theme of the new Berrien County Flag adopted in July, 1967.
† www.berriencounty.org, accessed March, 2023.
HISTORIC SITES
Chapin, Henry A., House
Edwards, Rock S., Farmstead
Lardner, Ring, House
Sandburg House
Shiloh House
---