Warning: include(/Library/kw/livingplaces.com/menu.html): failed to open stream: No such file or directory in /Library/WebServer/livingplaces.com/MS/Jackson_County/Ocean_Springs_City.html on line 34

Warning: include(): Failed opening '/Library/kw/livingplaces.com/menu.html' for inclusion (include_path='.:') in /Library/WebServer/livingplaces.com/MS/Jackson_County/Ocean_Springs_City.html on line 34

Ocean Springs City
Ocean Springs City Hall is located at 1018 Porter Avenue, Ocean Springs MS 39564.
Phone: 228‑875‑4236.
---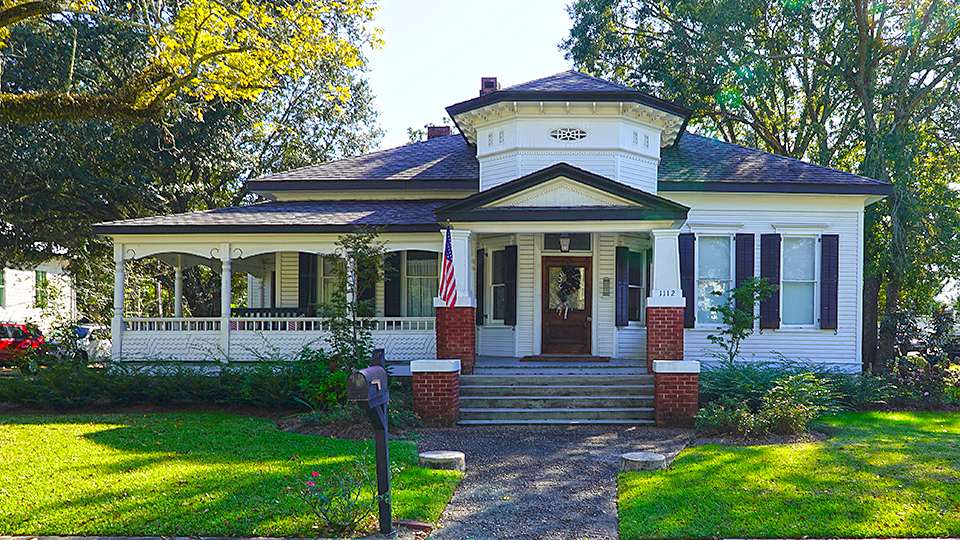 Photo: House at 1112 Bowen Avenue, circa 1890, located at 706 Buena Vista Street, Ocean Springs. Listed on the National Register in 1987. Photographer: wikipedia username: Quentin Melson, 2018, (own work). [cc-4.0]; accessed March, 2023.
---
Neighborhoods
Amenity Acres
Autumn Ridge
Bayou Sauvolle
Beaux Chenes
Bechtel Heights
Bechtel Place
Belle Fontaine
Beverly Place
Bienville Place
Cherokee Glenn
Country Estates
Dove Plains
English Village
Espana Woods
Fairfield Place
Fort Bayou Estates
Fountainbleau
Gulf Hills
Gulf Park
Gulf Park Estates
Gulf Pines
Harbor Landing
Heritage Woods
Heron Bayou Estates
Hunter Pointe
Lemoyne Estates
Magnolia Bayou
Martins Pine Hill
Newport Village
Oak Glen Marina
Oakview Estates
Ocean Beach Estates
Orleans Place
Parktown East
Pecan Grove Heights
Pinehurst
Promenade
Ridgeway
Rosewood Estates
Stark Bayou
Windsor Park
Woodsdale
Beginnings [1,2]
Circa 1805, Louis Auguste LaFontaine purchased two hundred eighty arpents on the Bay of Biloxi from Julian Azevedo, probably a Spaniard. This tract is in the heart of old Ocean Springs. It is bounded on the south by the Bay of Biloxi, west by Martin Avenue, north by Government projected west to Martin, and east by General Pershing from Government south through the Inner Harbor. LaFontaine and his wife, Catherine Bourgeois, were the parents of several children, mostly daughters. These daughters would later married into the local families of the area Ladner, LaFauce (LaForce), Ryan, and Westbrook.
The area came under the domain of the United States in 1811, and Mississippi was admitted into the Union in 1817. This brought more "Americans" to the general area, and families such as, Bradford, Davis, Alsbury, Kendall, Bowen, Lynch, Porter, and Alley became a part of the history Ocean Springs. The Ocean Springs area also became an enclave for foreign immigrants, primarily seamen and laborers. Men such as Joseph Bellande, Stanislaus Beaugez, and Augustus Cash came from France. Frank Coyle, John Rodrigues, Pablo Cox, Joseph Basque, and the Catchot brothers immigrated from Spain. Henry Colligan, John Ames, Martin Soden, Edward O'Keefe, and Johna Egan found their way here from Ireland during the Great Potato Famine. Antonio Franco came from Portugal. Slowly, a small village developed on the eastern shore of the Bay of Biloxi, which was referred to as Old Biloxi or East Biloxi. People in the area subsisted from harvesting seafood, farming, burning charcoal, lumbering, and naval stores.
A weekly newspaper, The Ocean Springs, was established in 1897. By 1904 Ocean Springs was a popular pleasure resort both during the summer and winter months. Truck-farming and sheep raising were a significant part of the economy. A wool market and a large turpentine industry were established here.
Dunbar Rowland, LL.D., editor, Encyclopedia of Mississippi History, Volume II, Selyn A. Brant, Madison, Wisconsin, 1907.
History,City of Ocean Springs, ci.ocean-springs.ms.us/history/, accessed July, 2011.
---

Warning: include(/Library/kw/livingplaces.com/footer.html): failed to open stream: No such file or directory in /Library/WebServer/livingplaces.com/MS/Jackson_County/Ocean_Springs_City.html on line 138

Warning: include(): Failed opening '/Library/kw/livingplaces.com/footer.html' for inclusion (include_path='.:') in /Library/WebServer/livingplaces.com/MS/Jackson_County/Ocean_Springs_City.html on line 138