New Bern City
New Bern City Hall is located at 300 Pollock Street, New Bern, NC 28563.
Phone: 252‑636‑4000.
---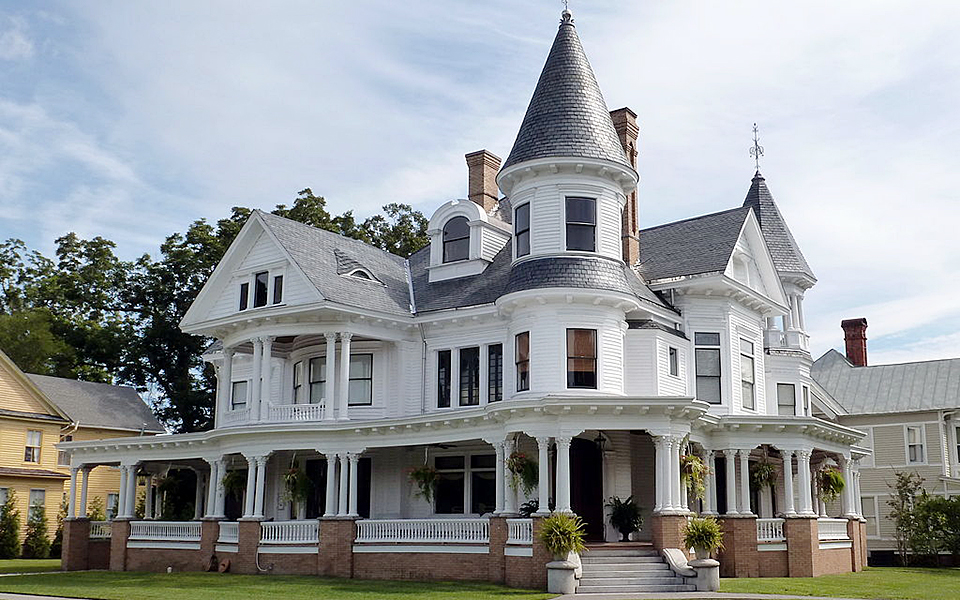 Photo: Blades House , ca. 1903, located at 602 Middle Street, New Bern. Listed on the National Register of Historic Places in 2001. Photographed by User:wikipedia - Tradewinds, own work), 2012, [cc-3.0], via Wikimedia Commons, accessed August, 2022.
---
Neighborhoods
Academic Gardens
Arbor Green
Brices Crossing
Carolina Colours
Colonial Heights
Colony Estates
Copperfield
Craven Terrace
Derby Park
Duffyfield
Evans Mill
Fort Totten
Ghent Historic District
Greenbrier
Haywood Farms
Hidden Harbor
Kingsrow
Kingswood
Lake New Bern
New Bern Historic District
New Bern Towers
North Forest Hills
Olde Town
Pembroke
Planters Ridge
Pleasant Hill
Riverside
Scurrey Downs
Sellhorn Heights
Speight Park
Stoney Hill
Sunnyside
Taberna
The Meadows
Trent Creek
Trent Village
Windy Trail
Woodrow
With a population of almost 30,000, New Bern is located about 90 miles from Wilmington, at the confluence of the Neuse and Trent Rivers. It was founded in 1710 by Baron Christopher de Graffenried. In its history, New Bern (the seat of government for Craven County) was once the capital of North Carolina colonial government. Early settlers were Swiss, and the city is named after the founder's previous residence, Switzerland's capital, Bern. (spelling was Newbern until 1897.)
---