Warning: include(/Library/kw/livingplaces.com/menu.html): failed to open stream: No such file or directory in /Library/WebServer/livingplaces.com/NH/Grafton_County/Lebanon_City.html on line 34

Warning: include(): Failed opening '/Library/kw/livingplaces.com/menu.html' for inclusion (include_path='.:') in /Library/WebServer/livingplaces.com/NH/Grafton_County/Lebanon_City.html on line 34

Lebanon City
Lebanon City Hall is located at 51 North Park Street, Lebanon, NH 03766.
Phone: 603‑448‑4220.
---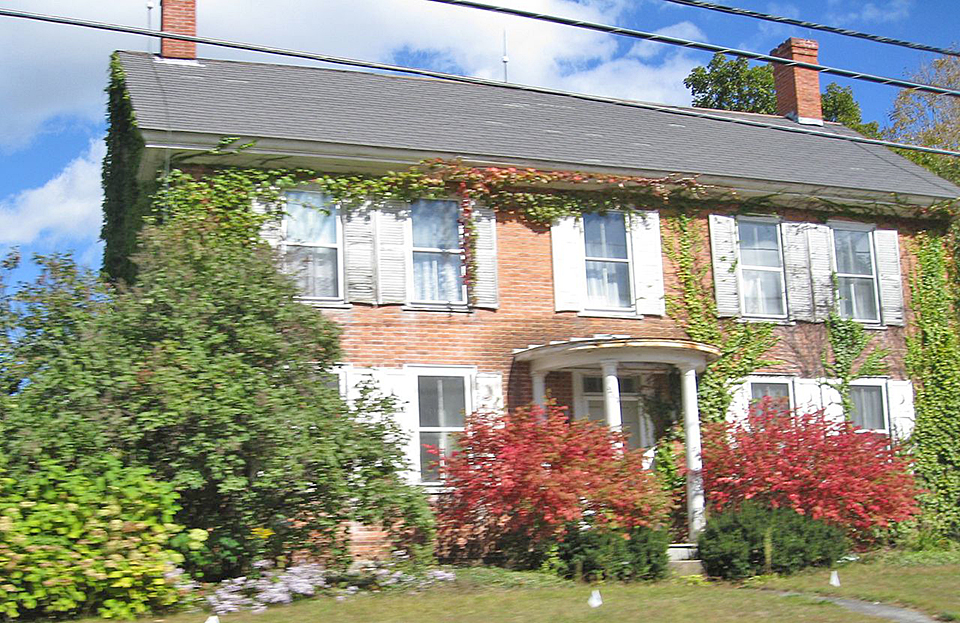 Photo: Spring Hill Farm, circa 1799, Located at 263 Meriden Road, Lebanon. Listed on the National Register of Historic Places in 2002. Photographed by User:Neil.m.young (own work), 2912, [cc-3.0] via Wikimedia Commons, accessed November, 2021.
---
Lebanon was founded in 1761 and settled in the same year. It lies at the confluence of the Connecticut and Muscoma Rivers. This provided a resource for creating and operating of mills in the early days. The textile industry had been the primary employer up until the mid-20th century when the mills began to close. Today high-tech companies are major engines of the economy of Lebanon.
Nearby Towns: Hanover Town • Norwich Town •
---

Warning: include(/Library/kw/livingplaces.com/footer.html): failed to open stream: No such file or directory in /Library/WebServer/livingplaces.com/NH/Grafton_County/Lebanon_City.html on line 77

Warning: include(): Failed opening '/Library/kw/livingplaces.com/footer.html' for inclusion (include_path='.:') in /Library/WebServer/livingplaces.com/NH/Grafton_County/Lebanon_City.html on line 77