Hawthorne Borough
Hawthorne Borough Hall is located at 445 Lafayette Avenue, Hawthorne, NJ 07506.
Phone: 973‑427‑5555.
---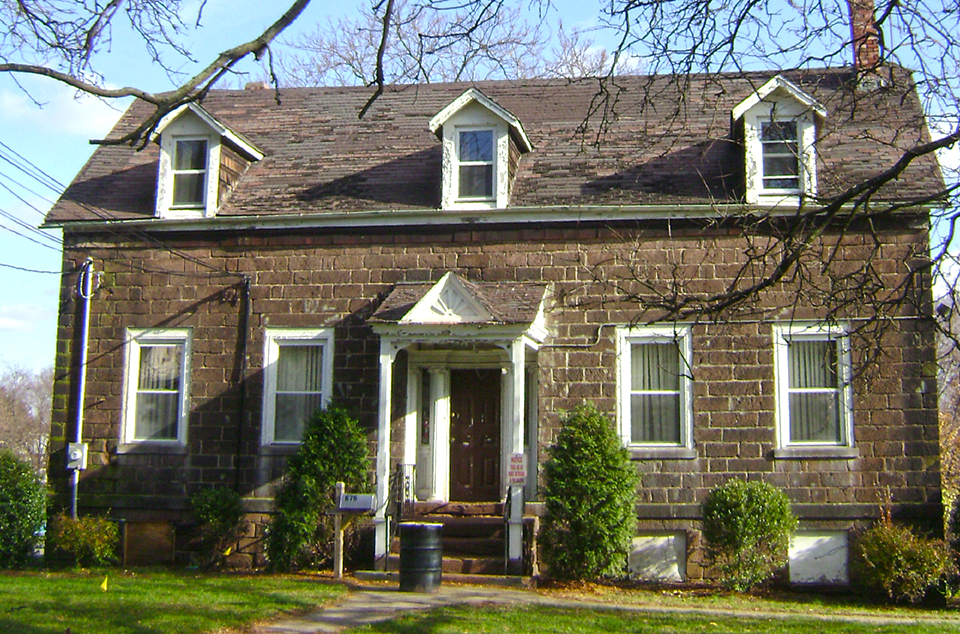 Photo: John W. Rea House, circa 1810, located at 675 Goffle Road, Hawthorne. Listed on the National Register in 1999. Photographer: wikipedia username: Lithium6ion, 2011, public domain; accessed June, 2023.
---
Beginnings [†]
Once inhabited by the Lenni-Lenape Indians, also known as the Delaware, Hawthorne was settled in the 1700s by Dutch immigrants who were to become the borough's pioneer farmers. This settlement was first part of Manchester Township, a region that was later separated into Hawthorne, Haledon, North Haledon, Prospect Park, Totowa and most of the First Ward of Paterson.
There is evidence that Major General Lafayette was encamped here during the Revolutionary War.
At the turn of the century, residents began taking the progressive step of emancipating themselves from Manchester Township. That decision for Hawthorne residents was made at Nelke's Hotel which used to be located at the northeast corner of Goffle Road and Rea Avenue.
The municipality was incorporated by an act of the New Jersey Legislature on March 24, 1898. Dr. Sylvester Utter was elected the first mayor of this community. The early years were marked by an atmosphere of inexperience and indecisiveness. Around 1908, a house building program began that developed Hawthorne into a suburban community.
History, Norough of Hawthorne, www.hawthornenj.org, accessed June, 2023.
Nearby Towns: Allendale Boro • Clifton City • Franklin Lakes Boro • Ho-Ho-Kus Boro • Maywood Boro • Oakland Boro • Paramus Boro • Paterson City • Saddle River Boro • Totowa Boro • Washington Twp • Woodcliff Lake Boro •
---