Cranston City
Cranston City Hall is located at 869 Park Avenue, Cranston, RI 02910.
Phone: 401‑461‑1000.
---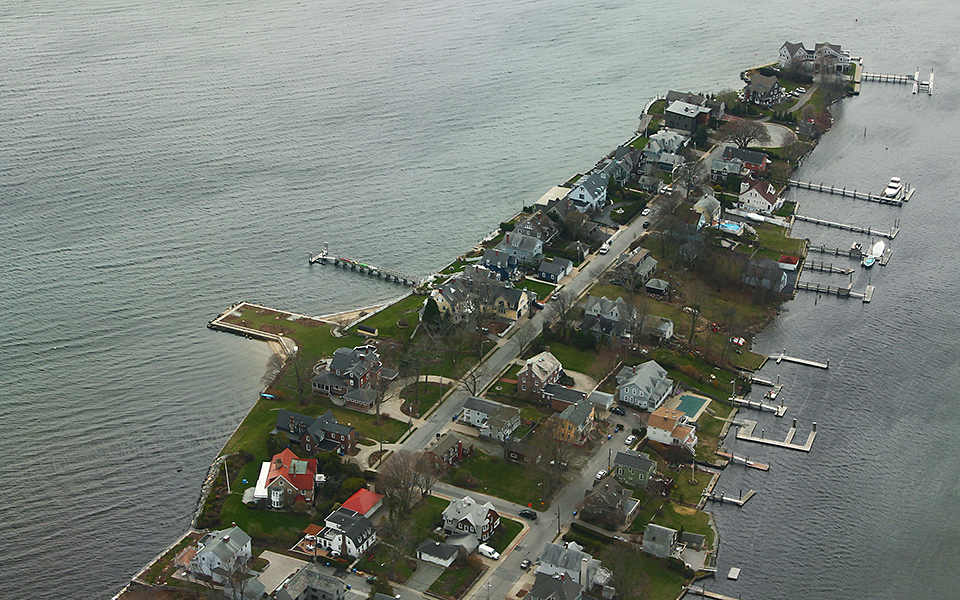 Pawtuxet Neck, Cranston, RI. Photographed by User:formulanone (own work), 2016, [cc-2.0], via Wikimedia Commons, accessed August, 2022.
---
Beginnings [1]
Cranston was probably settled in 1638 by some of the Providence associates of Roger Williams. Three of the prominent early settlers were William Harris, Zachariah Rhodes and William Arnold. The latter was the father of Benedict Arnold, last President of the Colony under the charter of 1643 and the first Governor under the charter of 1663. Harris was a political leader of the early residents; he carried on a long dispute with Roger Williams, claiming that Providence had no jurisdiction over the part of the present Cranston that lies along the Pawtuxet River. In 1754, the Pawtuxet and adjacent settlements were incorporated as the township of Cranston, in honor of Samuel Cranston of Newport, who was Governor of the Colony from 1698 to 1727. Cranston was incorporated as a city in 1910. The rise of Cranston as an industrial center dates from the early 19th century when the textile factory known as the Cranston Print Works was opened.
Workers of the Federal Writers' Program of the Works Progress Administration for the State of Rhode Island, Rhode Island: A Guide to the Smallest State, American Guide Series, Riverside Press, Cambridge, Houghton Mifflin Company, Boston, 1937.
Neighborhoods
Albert Manor Condos
Apple Hill Estates
Arlington
Atwood
Auburn
Briarwood Condominiums
Celebrity Condominiums
Comstock Gardens
Country View
Cove View Condos
Dean Estates
Edgewood Court
Edgewood Historic District - Arnold Farm Plat
Edgewood Historic District - Taft Estate Plat
Fiskeville
Forest Hills
Fox Ridge Estates
Friendly Village
Furnace Brook Estates
Furnace Hill Brook Historic District
Furnace Hill Estates
Garden City
Garden Hills
Glen Hills
Glenwoods Condos
Graycoach Estates
Hillside Farms
Hoffman Estates
Hope Farms
Knightsville
Lake Street Condominiums
Lakeside Gardens
Laurel Hill
Linton Hill Historic District
Lippitt Hill Historic District
Maple Farms
Mayfield
Mayflower Estates
Meshanticut
Meshanticut Park Condo
Newbury Village
Oak Hill Terrace
Oak Lawn Village Historic District
Oak Lawn Village Historic District
Oaklawn
Parkview
Parkwood East Condos
Pawtuxet Village
Pawtuxet Village Historic District
Pontiac East Condominiums
Quail Ridge
Rosedale Landing Condominiums
Rosewood Condominiums
Stonehill
The Oaks at Orchard Valley
Thornton
Walden Woods
Western Hills
Westwood Estates
Wildflower Estates
Willow Crest Condos
Woodridge
Nearby Towns: East Providence City • Warwick City • West Warwick Town •
---