Seneca City
Seneca City Hall is located at 221 East North 1st Street, Seneca, SC 29678.
Phone: 864-885-2700.
---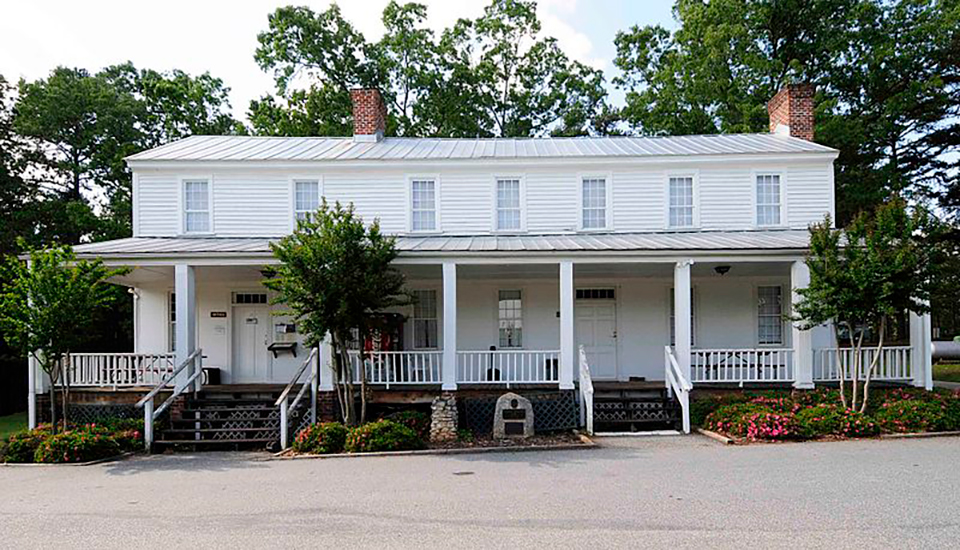 Photo: Alexander Hill House, circa 1884, locted off South Carolina Highway 183. Listed on the National Register of Historic Places in 1972. Photographed by User:Bill Fitzpatrick (own work), 2012, [cc-3.0], via Wikimedia Commons, accessed July, 2023.
---
Neighborhoods
Abbott Acres
Adams
Alexander Acres
Baldwin Point
Bay Ridge
Bayshore
Beacon Shores
Bellview
Bent Tree
Blue Mountain Estates
Bradbury Place
Briarwood
Brookwood
Calhoun Point
Cantrell Point
Clemson Crossing
Cloverdale
Colonial Place
Coneross Point
Country Estates
Crestvew Heights
Cross Creek Plantation
Dalton Bend
Deer Cove
Deerfield
Doris Heights
Eleven Oaks
Emerald Pointe
Enchanted Hills
Fairview Cove
Falls at Stonegate
Fieldcrest Acres
Forest Hills
Fox Run Estates
Foxfire
Foxwood Hills
Friendship Pointe
Greenbriar
Grover Square
Hammock Ridge
Hampton Shores
Hanover Hills
Harbor Oaks
Harts Cove
Heritage Oaks
Hickory Cove Estates
Highpointe
Indian Hills
Indian Oaks
Keowee Cove
Keowee Haven
Keowee Plantation
Keowee Pointe
Keowee Shores
Knollwood Manor
Knox Pointe
Lakeshore East
Lakeside Estates
Lakeside Pointe
Lakeview Heights
Lakewood Estates
Laurel Pointe
Laurel Ridge
Magnolia Park
Magnolia Ridge
Maple Leaf
Martin Creek
Martins Pointe
Mcdonald Pointe
Meadowbrook
Millstone
Moonlight Bay
Mountain View Pointe
Normandy Shores
North Harbour
Northlake Estates
Northwoods
Oak Leaf
Oconee Estates
Pinnacle Pointe
Pointe Harbor
Pointe Wildwood
Port Santorini
Providence Ridge
Quail Ridge
Riverwood
Royal Acres
Russell Estates
Serenity Bay
Seven Oaks
Shadowood
Shelter Cove
Sherwood Forest
Shiloh Estates
Singing Pines
Snug Harbor
Stonebrook
Stonehaven
Sunset Bay
Sunset Pointe
Sunset Ridge
Sunset Shores
Sweetwater
Tamarack
Tanglewood
The Crossing
The Glen
The Groves at Perkins Creek
The Moorings
The Summit
The Woods
Thomas Heights
Timberlake
Tokeena Shores
Tory Pointe
Walker Point
Waterford Farms
Waterford Pointe
Waterford Ridge
Waters Edge
Waterstone
Wedgewood Park
Wellington Pointe
Wexford
Whispering Pines
White Harbor
White Oak Cliff
White Oak Point
Wilderness Cove
Willowcreek
Wilsons Estates
Winding Creek
Woodcreek
Once a bustling railroad town, Seneca [† has grown into a city filled with boutique shops, delicious restaurants, and activities all year long.

According to early historians, the construction of the Atlanta and Richmond Air Line Railway was the first "boost" to what we know as Seneca, South Carolina. The land that was "bargained, sold, and conveyed to" the Atlanta and Richmond Air Line Railway Company and its successors lay 100 feet in width on each side of the track of railroad, measuring from the center of any portion of the lot of land. The property would allow an intersection of the Blue Ridge Railroad and the Atlanta and Richmond Air Line Railway at the point where the city of Seneca now stands. It is believed that the first passenger train ran through Seneca on or within a few days of September 28, 1873.

The city was chartered in 1873 and incorporated on March 14, 1874, as Seneca City, a name derived from the 1700's village, Esseneca, inhabited by the indigenous Cherokee people and located on the banks of the nearby Seneca River. Then in 1906 or 1908 under a new charter granted by the Secretary of State, the "City" was dropped from the name, and it became the present-day Seneca, South Carolina.

From the inception of the city, Seneca was established as a diverse community atypical of rural life in the Deep South. On August 14, 1873, at the first land auction, the first lot was sold to a "by-bidder" and the second lot was sold to John M. Dumas who had moved to the area from Rome, Georgia. Of the sixteen lots sold on that day, two were purchased by African Americans. Land purchasers included M.W. Coleman, Elisa and Willis Jenkins, Ben Lowery, J.W. Livingston, David Singleton, Alf W. Thompson, and others.

S

eneca is located in the state's most northwestern county of Oconee in South Carolina. It is the largest city in the county and lies on the edge of the Blue Ridge Mountain segment of the Appalachian Mountains. At its highest peak, the city's elevation is 967 feet above sea level.

Seneca became a lake resort area because of the construction of three major dam projects on the Keowee, Tugaloo, and other local rivers. Three lakes (Lake Hartwell, 1963, Lake Keowee, 1971, and Lake Jocassee, 1974) now support public utilities, lake recreation, lakefront residency, and water supply (Lake Keowee) to the city.

$dagger; About Seneca, www.seneca.sc.us, accessed July, 2023.
---