Wartrace Town
---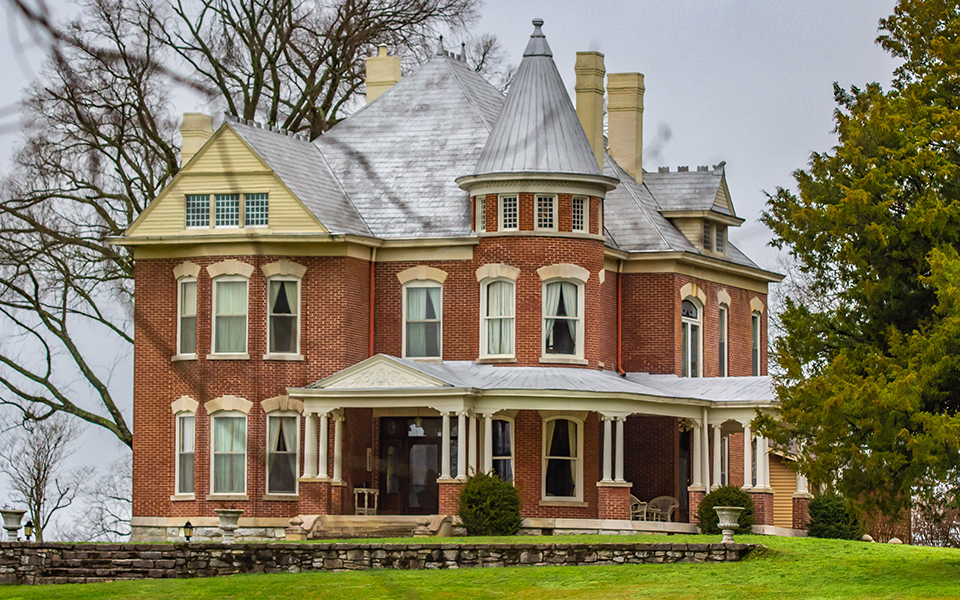 Photo: Henry A. Clark House, circa 1902, located at 4615 Route 64, Wartrace. Listed on the National Register of Historic Places in 1985. Photographer: wikipedia username: rossograph, 2022, [cc-4.0]; accessed November, 2022.
---
Wartrace Town Hall is located at 29 Main Street, East, Wartrace, TN 37183.
Neighborhoods
Dickerson Estates
Higgins Heirs
Hilltop Acres
Hilltop Estates
Munsey Meadows
Shofner Estates
Sky Ridge
Wartrace Historic District
The Town of Wartrace [†] was established about 1852, when the Nashville, Chattanooga&St. Louis Railway was completed through the county. There is a railroad branch line connecting Shelbyville, the county seat and largest town in the county, with the main railway line. It was at this juncture that the town now known as Wartrace grew. The town has all the appearances of a small railroad town. The tracks run through the center of town with the commercial structures facing the tracks and the long gone depot. One side of the city "square" is the railroad tracks.
This part of the county was known as "Wartrace" for its associations with the use of a creek (now Wartrace Creek) as a route traveled by Indians between tribal wars. According to one account, some of this land came into the possession of General Andrew Jackson, afterwards seventh President of the United States. At this time, about 1813, Jackson is said to have carved into a beech tree near the stream "This is Wartrace Creek". The name evolved into Wartrace Creek, from which the town took its name. Other accounts of the name are quite similar, and it seems certain that the name "Wartrace" comes from an old Indian war trail.
The land on which the town is located was originally owned by Rice Coffee. Henry Coffee was the first settler of the village. About 1850, Henry Coffee moved to the area and reportedly built his house on the opposite bank of the creek across from the beech tree which Jackson carved the name "Wartrace Creek". Daniel Stephens and William Norville were the first merchants in the new community, opening general stores in 1852. These buildings are no longer extant. Also opening in that year was an inn built by Jesse Chockley.
On November 5, 1853 the community was incorporated as Wartrace Depot. With the exception of a brief time during the Civil War, the town corporation has remained in effect. In 1878 the town was rechartered as Wartrace as it is known today.
The town of Wartrace Depot continued to grow until the beginning of the Civil War. Extant resources constructed during the early settlement period of Wartrace include the house of Dr. Walter Hightower Sims (1815-1882), an early physician in Wartrace.
† Louis Jackson, Historic Preservation Specialist: Elizabeth A. Straw, H. P. S., Tennessee Historical Commission, Wartrace Historic District, nomination document, 1991, National Register of Historic Places, Washington, D.C.
Nearby Towns: Normandy Town •
---