Fayette County administrative offices are located at 13095 Main Street, Somerville, TN 38068. Phone: 901-465-5213,
---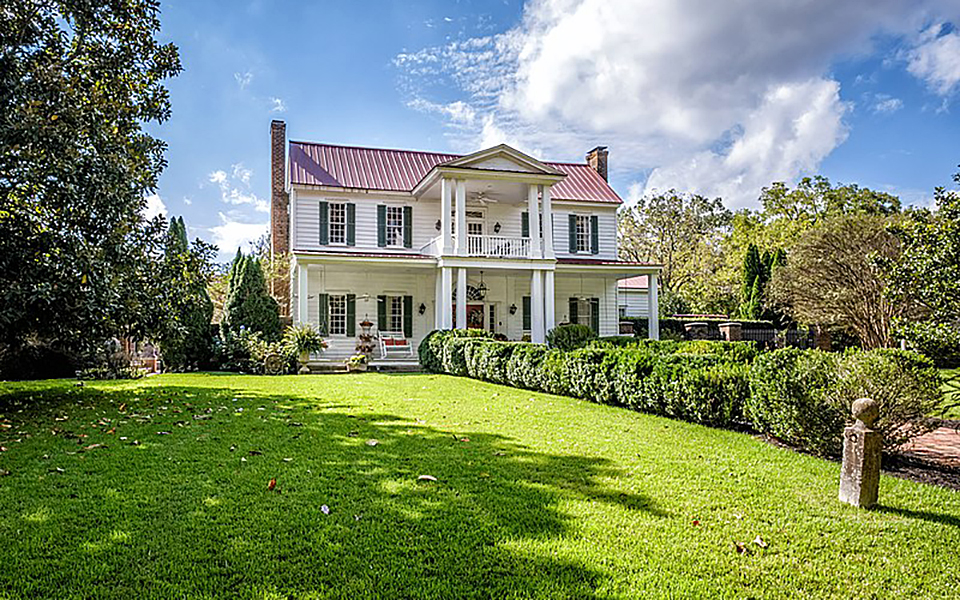 Photo: Miller House, circa 1840, located on Raleigh-La Grange Road, Elba, TN. Listed on the National Register of Historic Places in 1978. Photographed by User:Dakotanikon (own work), 2021, [cc-4.0], via Wikimedia Commons, accessed November, 2022.
---
TOWNS
Braden Town
Gallaway City
Hickory Withe Town
Moscow City
Oakland Town
Piperton City
Rossville Town
Williston City
The Tennessee General Assembly established Fayette County [†] on September 29, 1824, and named it in honor of the Marquis de Lafayette, French general and statesman. The county seat, Somerville, was named to honor Lieutenant Robert Somerville, hero of the battle of Tohopeka in Alabama. The county was formed from Hardeman & Shelby Counties. The first court proceedings took place at the home of Robert G. Thornton on the banks of the North Fork of the Wolf River on December 6, 1824.
Settlement began in the area as early as 1820, and by 1826 there were enough residents for the incorporation of the two oldest towns, Somerville and La Grange. In both towns restored antebellum homes symbolize the wealth and culture of the plantation period. The entire town of LaGrange, named for Lafayette's ancestral home, is listed in the National Register of Historic Places. Today there are nine incorporated towns in the county: Braden, Gallaway, LaGrange, Moscow, Oakland, Piperton, Rossville, Somerville, and Williston.
Religious zeal soon prompted the organization of the county's churches. Somerville's First Presbyterian Church dates to 1829. Immanuel Parish in LaGrange, established in 1832, is the oldest Episcopal church in West Tennessee. Nineteenth-century camp meetings live on at Joyner's Campground, where annual services are held each July in the open-air tabernacle built in 1893.
† Fayette County Locality Guide, 2022, www.tngs.org, Tennessee Geological Society, accessed November, 2022.
HISTORIC SITES
Crawford's Experiment Farm
La Grange Historic District
Lucerne
Mebane-Nuckolls House
Miller House
Petersburg Historic District
Rossville Historic District
Somerville Historic District
Williston Historic District
---