La Grange Town
La Grange town hall is located at 20 Main Street, La Grange, TN 38046.
Phone: 901-878-1246.
---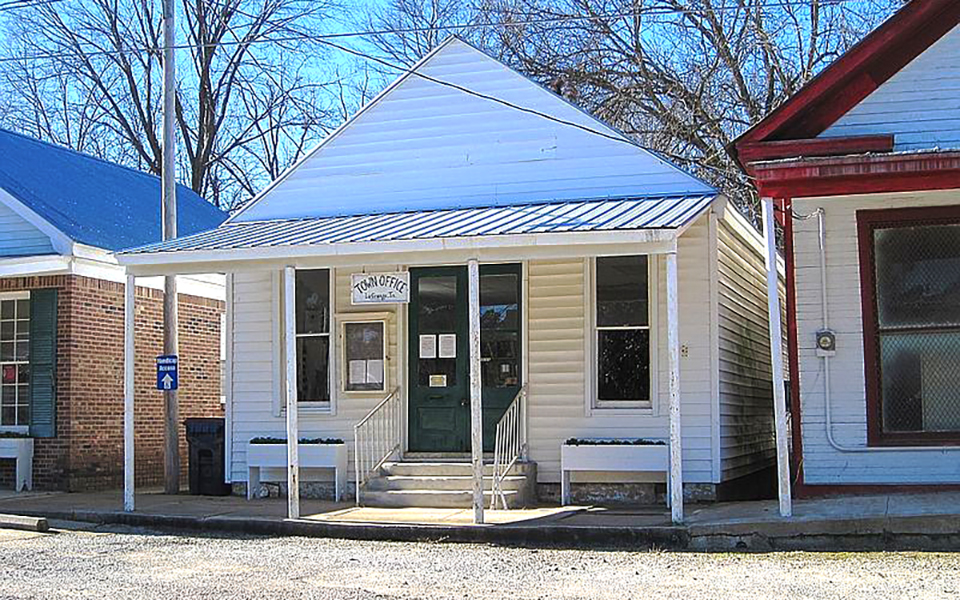 Photo: La Grange Town Hall located on Main Street. Photographed by User:Thomas R Machnitzki (own work), 2012, [cc-3.0], via Wikimedia Commons, accessed November, 2022.
---
La Grange [†], Tennessee is the oldest town in Fayette County. During the nineteenth century, and especially before the Civil War, it enjoyed the reputation of being a center of culture and education. There were several private schools, including a military academy, but the best known institutions were the La Grange Female College and the La Grange Synodical College for Men. The town became as well the home of the oldest Episcopal Church in West Tennessee, Immanuel Church established in 1832, and the La Grange area itself constituted one of the oldest parishes in the Diocese.
† Carolyn M. Rhodes, Tennessee Historical Commission, La Grange Historic District, nomination document, 1975, National Register of Historic Places, Washington, D.C.
---