Mansfield City
Mansfield City Hall is located at 1164 Matlock Road, Mansfield, TX 76063.
Phone: 817-728-3390.
---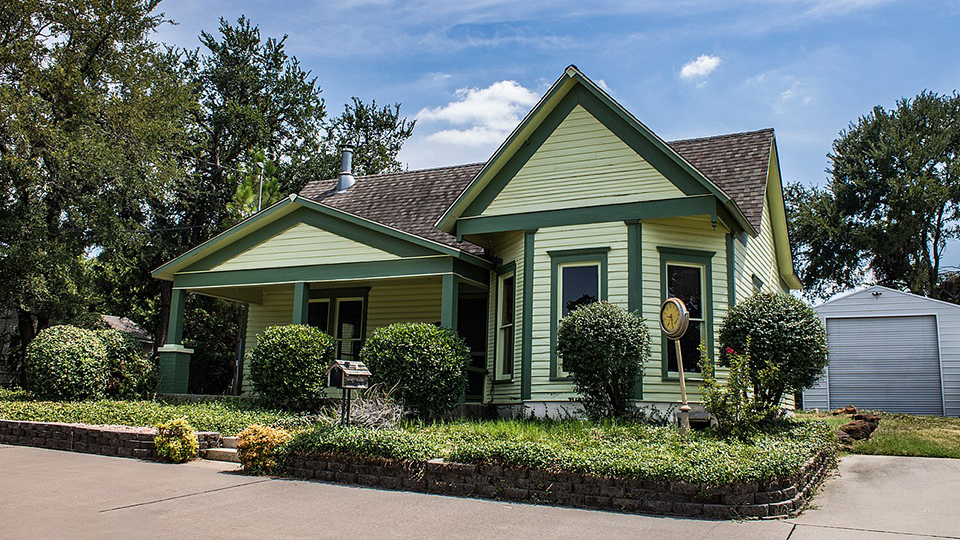 Andrew "Cap" and Emma Doughty Bratton House circa 1895, 1910. Located at 310 East Broad Street, Mansfield. Listed on the National Register of Historic Places in 2003. Photographed by wikipedia username: Renelibrary, own work, 2017 [public domain], accessed via wikimedia commons, March, 2023.
---
Neighborhoods
Antigua
Arbors of Creekwood
Auburn Park
Bankston Meadows
Belle Meade
Berryhill
Brooks
Broseh Estates
Cabot Estates
Callender Hill
Callender Oaks Estates
Cambric
Cambric Park
Cardinal Oaks
Cardinal Oaks North
Cedar Oaks
Claremont Estates
Colton
Cooper Square
Cope
Cordes Estates
Corr Addition
Country Club Estates
Country Hill Park
Country Meadows
Cramer Estates
Cresson Ranch
Dover Heights
Ember Creek
Ember Creek Estates
Enchanted Acres
Enchanted Acres Estates
English Farms
Fairways of Walnut Creek
Farmington Estates
Fern Oak
Five Oaks Crossing
Fox Glen Village
Garden Heights
H and M Estates
Hallelujah Estates
Hamman Terrace
Heather Estates
Heritage Estates
Heritage Park
Hidden Lakes
Hidden Valley Estates
Hillcrest
Hillcrest West
Hilltop Ranch
Holland Estates
Holland Meadows
Hunter Oaks Estates
Kings Mill
Knightsbridge
Lakes of Creekwood
Lakeside Estates
Lakeview Country Estates
Laskes
Legacy Estates
Links Crossing at Walnut Creek
Lowes Farm
Mabra Acres
Mansfield City
Mansfield Country Estates
Matlock Center
Meadow Glen
Meadow Oak Estates
Meadowside
Meadowside North
Monticello
Nelmwood Estates
Nix
North Ridge
Northridge Park North
Oak Run Estates
Oakdale
Oaks
Oakview
Oakview Estates
Park Place
Parkhill Estates
Parks at Walnut Creek
Patterson
Pecanwood Estates
Plantation Estates
Pleasant Acres
Polo Crossing
Red Bluff Parc
Regency Station
Remington Ranch
Reynolds
Ridge Trace
Rolling Acres
Russell Lane
Rustic Meadow
Shadow Oaks
Shadow Oaks North
Shady Valley Duplexes
Shannon Creek
Sherwood on the Green
Shiloh
Sierra Estates
Spring Lake Estates
Strawberry Fields
Tanglewood
Tate
The Fairways of Walnut Creek
Trails
Tuscany On Walnut Creek
Twin Creeks
Tyler Place
Village at Walnut Creek
Villages at Spring Lake
Vinewood
Vista National
Vista Ridge Estates
Vistawood
Walnut Creek Connection
Walnut Creek Estates
Walnut Creek Manor
Walnut Creek North
Walnut Creek Valley
Walnut Estates
Walnut Hills
Walnut Meadows
Waterford Park
West Park Village
Willowstone Estates
Windmere Estates
Windsor Estates
Woodland Estates
Mansfield, Texas, [†] historically a small trade center at the crossroads of regional trails and roads in southeast Tarrant County is now a rapidly growing suburban community within the Dallas-Fort Worth Metroplex. In 1998, the incorporated City of Mansfield encompassed about 40 square miles of territory in Tarrant, Ellis and Johnson counties. Within the current corporate limits are areas originally outside of the historic city limits. The historic settlement patterns and economic base of both town and farms are agriculturally based and they directly relate to the small, historic community of Mansfield. From its founding about 1850 until the early 1960s Mansfield served primarily as a marketing, service and transportation center for the farms of southeast Tarrant County. Since the 1960s, Mansfield has experienced increasing growth, a general phenomenon of the booming Dallas-Fort Worth metropolitan area. New housing developments reflect both the market for commuters to Fort Worth and for employees in new industries locating in Mansfield. With a 1990 population of more than 22,000 people and rapid development of farmland, evidence of Mansfield's 19th and 20th century agriculture-base commercial role is fading from view, but surviving commercial, residential and farmstead resources provide links to the city's heritage.
† Diane E. Williams, Architectural Historian, for the City of Mansfield, Community Development in Mansfield, Texas 1850-1960, multiple property nomination document, National Registr of Historic Places, 2013, Washington, D.C.
---