Heber City
Heber City admnistrative offices are located at 75 North Main Street, Heber City, Utah 84032.
Phone: 435-654-0757.
---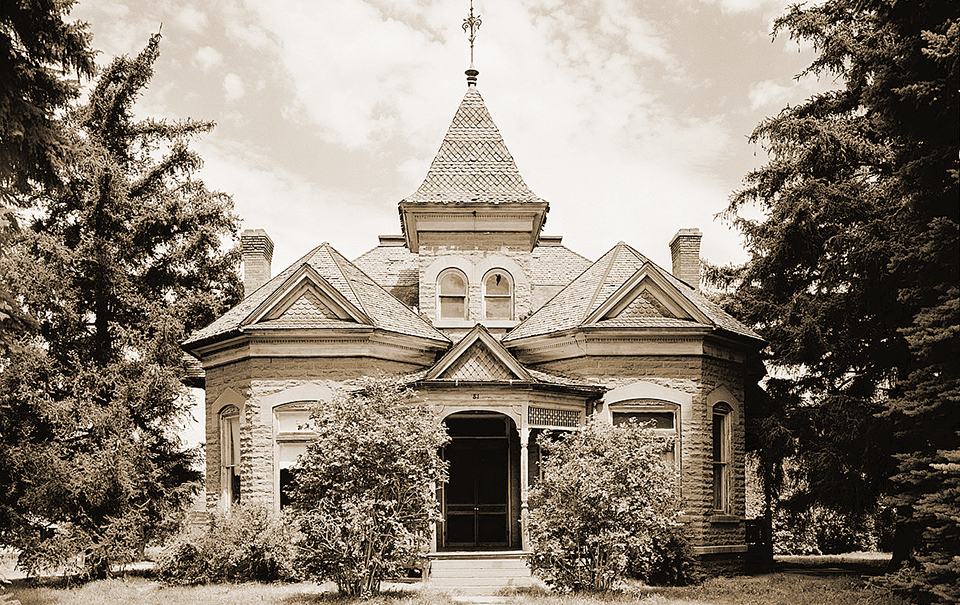 Photo: Abram Hatch House, ca. 1892, located at 81 East Center Street, Heber City/ Listed on the National Register of Historic Places in 1975. Photographed by Jack E. Boucher, 1973, Historic American Buildings Survey [HABS UTAH-86], memory.loc.gov, accessed March, 2023.
---
Heber City [†] was originally settled in 1859, after the construction of a road linking Provo and the Heber Valley. Most of the early settlers were English converts to the Church of Jesus Christ of Latter-day Saints (LDS Church). In 1862, the Utah legislature created Wasatch County and made Heber City the county seat. At the time, there were 1,000 people living in the area. With the completion of the Rio Grande Western railroad in 1899, Heber City became a center for shipping agricultural products, especially cattle, sheep, hay and sugar beets. Today, Heber City continues as an agricultural center, a tourist and recreation destination, and as a bedroom community for the Salt Lake and Utah valleys.>p>
† Korral Broschinsky, Preservation Consultant, Clotworth/McMillan House, nomination document. 1998, National Register of Historic Place, Washington, D.C.
Neighborhoods
Jordanelle RIdge
Red Ledges
---