Autauga County, Alabama
The Autauga County Courthouse is located at 134 North Court Street, Prattville, AL 36067; phone: 334-361-3701.
---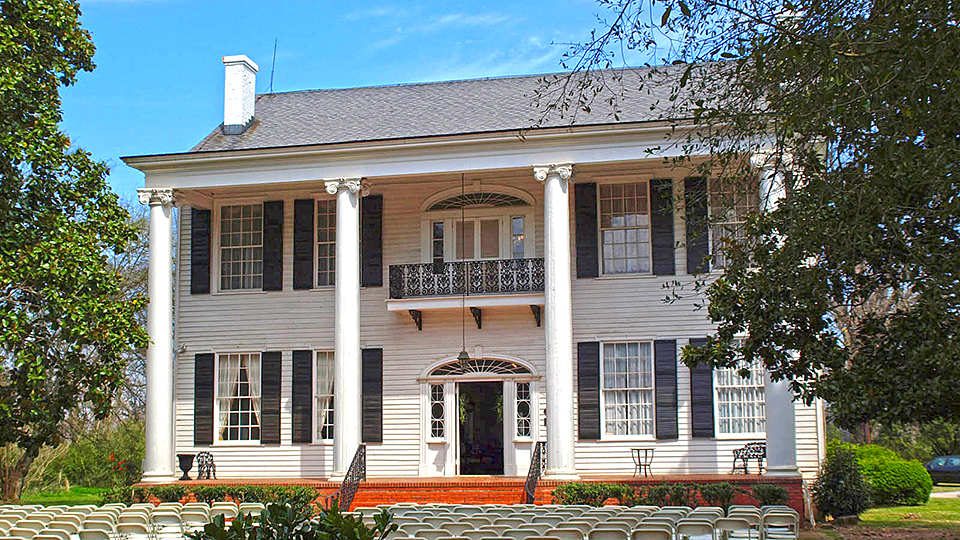 Photo: Montgomery-Janes-Whittaker House, circa 1822-1844, located off State Route 14 south of , Prattville, AL. Listed on the National Register of Historic Places in 1974. Photographed by user:Chris Pruitt (own work), 2010, [cc-3.0], via Wikimedia Commons, accessed April, 2023.
---
TOWNS
Autaugaville Town
Billingsley Town
The county was established in November, 1818. Permanent settlers began to arrive ca. 1816. Among the early settlers were William W. Bibb, the first Governor of Alabama.
HISTORIC SITES
Bell House
Daniel Pratt Historic District
Lassiter House
Montgomery-Janes-Whittaker House
Mount Sinai School
---