Batesville City
The Batesville Municipal Building is located at 500 East Mains Street, Batesville, AR 72501.
Phone: 870-698-2400.
---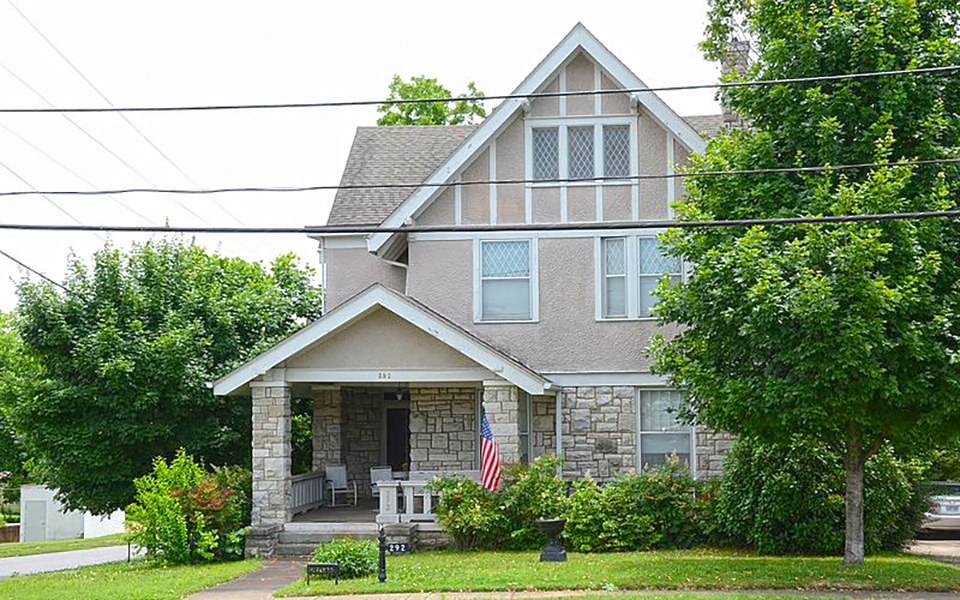 Photo: Adler House, circa 1915, located at 292 Boswell Street, Batesville. Listed on the National Register of Historic Placesin 1982. Photographer: wikipedia username: Valis55, own work, 2016, [cc-3.0]; accessed November, 2022.
---
Neighborhoods
Holly Hills
Huskey
Vista Point
Wycoughs
Batesville [†] is the second oldest city in the state. Permanent settlers began moving to the area around 1810, forming posts on Poke Bayou where it flows into the White River. In 1820 the Poke Bayou Post Office opened, but the name was changed to Batesville Post Office in 1824. This post office is the oldest one in the state with continuous service. The name Batesville comes from Judge James Woodson Bates, the first territorial delegate to Congress.
The town of Batesville boomed when steamboats began traveling to the city in 1831. In 1872 a group of Presbyterians founded Arkansas College, now Lyon College, in Batesville. Lyon College is the state's oldest continuing private college.
Batesville received another big boost after the St. Louis, Iron Mountain and Southern Railroad reached the city in 1883. Today Independence County maintains its rich history and prosperity, and Batesville flourishes as a center of light industry, poultry processing, banking, and health care.
Batesville's location amid the foothills of the Ozark Mountains places it in and near many outdoor recreational opportunities, including fishing, hiking, mountain biking, rock climbing, canoeing, and hunting. Area fans also enjoy dirt-track racing at the Batesville Speedway. Batesville also hosts the Ozark Foothills FilmFest each year as well as the Scottish Festival at Lyon College. In addition, the Course at Eagle Mountain, one of the golf courses on the Natural State Golf Trail, is located in the city.
Batesville is a regional center for recreation and area citizens enjoy five municipal parks with a golf course, horse arena, two swimming pools, two tennis courts, basketball courts, and baseball, softball, and soccer fields.
Lyon College and the University of Arkansas Community College at Batesville (UACCB) are located in the city and serve as regional centers of higher education. Moreover, Batesville is a regional trade center serving 50,000 persons.
† Batesville Arkansas Comprehensive Plan, 2010, www.cityofbatesville.com, accessed November, 2022.
---