Kent
Post Office: Washington
Zip Code: 20016
---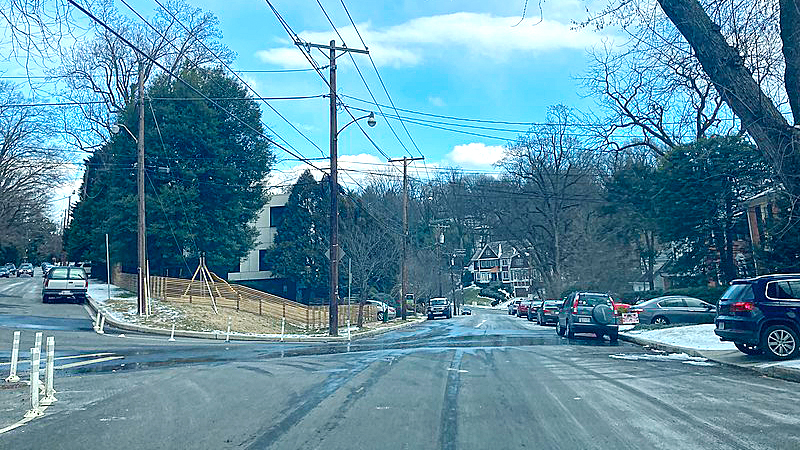 Photo: Intersection of Cathedral Avenue. and Weaver Terrace. Photographer: wikipedia username: Eric T Gunther, 2021, [cc-3.0]; via wikimedia commons, accessed May, 2023.
---
This is a residential neighborhood north of The Palisades. It is bounded by Chain Bridge Road, Battery Kemble Park, Loughboro Road, and MacArthur Boulevard. The majority of homes were built from the 1920s through the 1950s. Some homes date back to the late 1800s whil still others were built from the 1970s tp the 2020s.
Kent and Palisadaes are often considered the same neighborhood.
Nearby Neighborhoods
Street Names
51st Place NW • Arizona Avenue NW • Cathedral Avenue NW • Chain Bridge Road • Dana Place NW • Fulton Street NW • Garfield Street NW • Gkenbrook Rioad NW • Hawthorne Place NW • Hurst Terrace NW • Klingle Street NW • Loughboro Road • Lowell Street NW • MacArthur Boulevard • MacArthur Terrace NW • Macomb Street NW • Manning Lane NW • Maud Street NW • Millwood Lane NW • North Glade Street NW • Partridge Lane NW • University Terrace NW • Watson Street NW • Weaver Terrace
---