Warning: include(/Library/kw/livingplaces.com/menu.html): failed to open stream: No such file or directory in /Library/WebServer/livingplaces.com/FL/Brevard_County/Melbourne_City.html on line 34

Warning: include(): Failed opening '/Library/kw/livingplaces.com/menu.html' for inclusion (include_path='.:') in /Library/WebServer/livingplaces.com/FL/Brevard_County/Melbourne_City.html on line 34

Melbourne City
Melbourne City Hall is located at 900 East Strawbridge Avenue, Melbourne, FL 32901
Phone: 321-608-7000.
---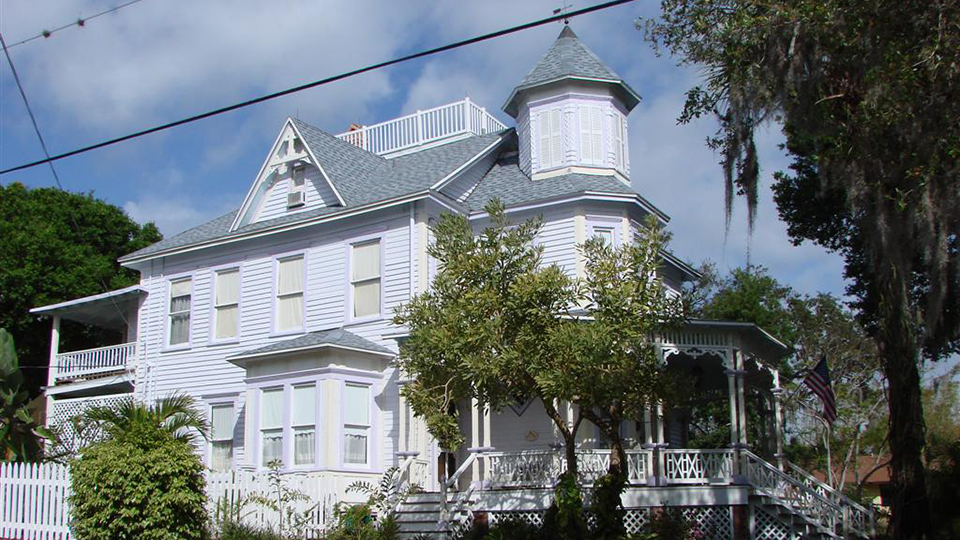 Photo: William H. Gleason House, circa 1884, located at 51736 Pineapple Avenue, Melbourne. Listed on the National Register of Historic Places in 1996. Photographed by wikipedia username: Fl295 (own work), 2007, [publoc domain], via Wikimedia Commons, accessed May, 2023.
---
Neighborhoods
Alamanda Key Phase
Big Pine
Casabella
Country Walk at Suntree
Cypress Cove at Suntree
Eagle Lake North
Gleneagle
Hammock Trace Preserve
Lakeview Shores
Meadow Cove
Oak Park at Suntree
Pelican Manor
Pinewood Village
Renaissance Pointe
Southgate
Suntree
University Park
The City of Melbourne [†] lies along the Indian River Lagoon, a vast estuary loved by boaters, anglers and those who just enjoy its quiet beauty. On the other side of the river a portion of the city lies on a barrier island with many beach parks offering even more fun in the sun. Melbourne has an international airport and is located next to a major interstate with easy access to Orlando and the attractions, Kennedy Space Center, and points beyond.
Melbourne is a hub for high tech and aerospace employers. Global leaders such as Harris, Rockwell Collins, Northrup Grumman, Embraer, GE and more make their home here.
† www.melbourneflorida.org, accessed October, 2019.
Nearby Towns: Indialantic Town •
---

Warning: include(/Library/kw/livingplaces.com/footer.html): failed to open stream: No such file or directory in /Library/WebServer/livingplaces.com/FL/Brevard_County/Melbourne_City.html on line 96

Warning: include(): Failed opening '/Library/kw/livingplaces.com/footer.html' for inclusion (include_path='.:') in /Library/WebServer/livingplaces.com/FL/Brevard_County/Melbourne_City.html on line 96