Glenwood City
Glenwood City Hall is located at 137 Minnesota Avenue East, Glenwood, MN 56334.
Phone: 320‑634‑5433.
---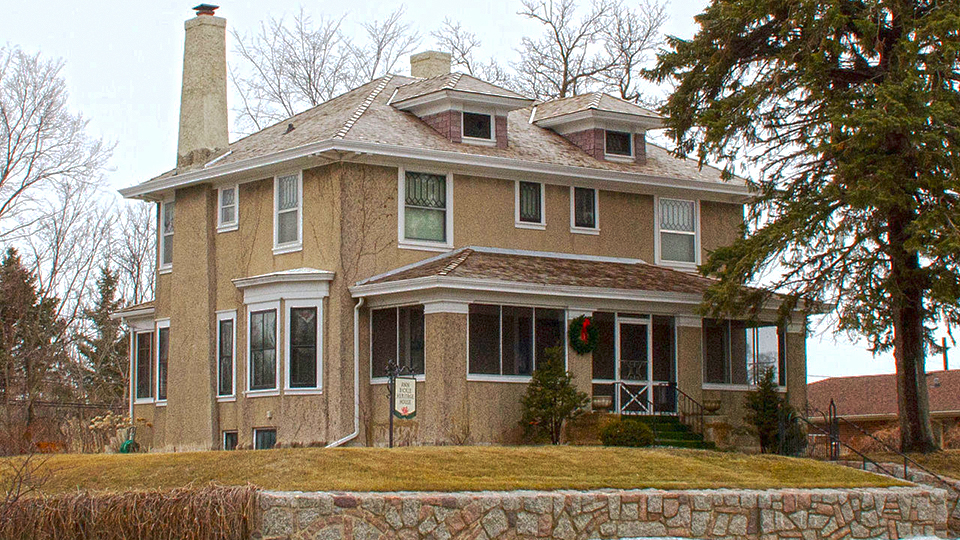 Photo: Ann Bickle House, circa 1913, 226 E. Minnesota Avenie, Glenwood. Listed on the National Register of Historic Places in 1887. Photographed by User:Bobak Ha'Eri (own work), 2013, [cc-3.0, via Wikimedia Commons, accessed March, 2023.
---
The history of Glenwood City [†] was centered around the local forests and the Glenwood Manufacturing Company, which built the first lumber camp in 1883. Families of German and Scandinavian descent came to work in the camps and soon, numerous wood related industries were formed, manufacturing everything from staves for barrels to hubs and spokes for wheels. The City was incorporated on April 18, 1895.
When the timber industry waned, farming naturally took over because of the good soils and cleared lands.
Today, Glenwood City is one of the few communities in the area that still has a strong "Main Street." Recent efforts motivated through the creation of a TIF District have continued to strengthen the downtown as the focal point of the City.
† City of Glenwood, 2005-2025 Comprehensive Plan, www.glenwoodcitywi.com, accessed March, 2023.
---