Wildwood City
Wildwood City Hall is located at 4400 New Jersey Avenue, Wildwood, NJ 08260.
Phone: 609-522-2444.
---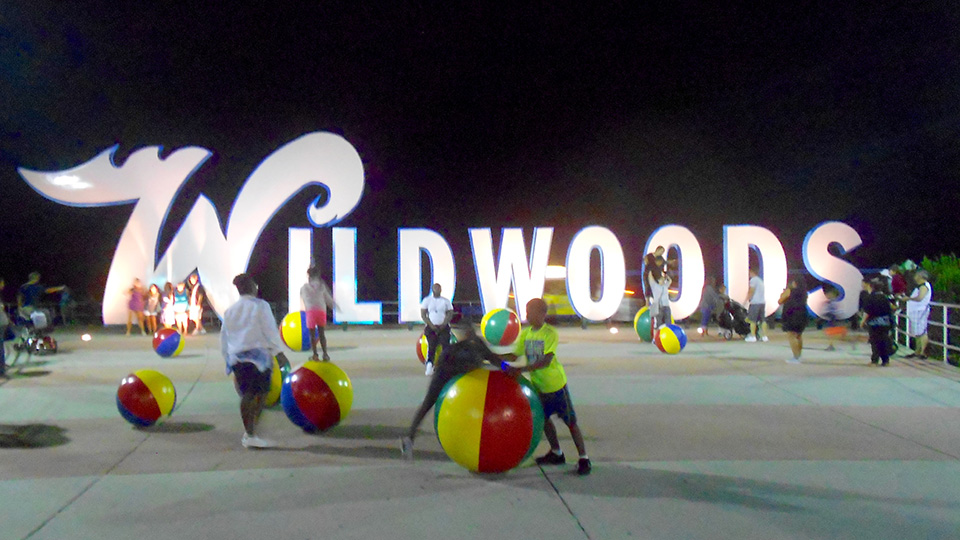 Sign on the Boardwalk, Wildwood. Photographer: wikipedia username: Smallbones, 2015, [public domain], via wikimedia commonms, accessed August, 2023.
---
Neighborhoods
Bay Point Harbor
Laquinta Towers
Waterview
The City is situated on a barrier island known as the Wildwoods, which also includes the neighboring communities of North Wildwood and Wildwood Crest. Wildwood is a popular tourist destination, particularly during the summer months, due to its wide sandy beaches, lively boardwalk, and family-friendly attractions.
One of the main highlights of Wildwood is its famous boardwalk, which stretches for 38 blocks and is filled with amusement parks, water parks, shops, restaurants, and entertainment venues. Visitors can enjoy rides on roller coasters and Ferris wheels, play arcade games, indulge in tasty treats like funnel cakes and saltwater taffy, and take in live performances. The boardwalk also offers stunning views of the ocean and is a great place to relax and soak up the sun.
The beaches are another major draw for visitors. The city boasts five miles of pristine, wide sandy beaches, which are perfect for sunbathing, swimming, and building sandcastles. The beaches are open to the public and are manned by lifeguards, ensuring safety for beachgoers.
In addition to its boardwalk and beaches, Wildwood is home to various events and festivals throughout the year — car shows, craft fairs, and sporting events, attracting people of all ages and interests. The annual Wildwood Crest Seafarers Celebration, for example, features live entertainment, food vendors, and fireworks.
If you are interested in history, Wildwood is also home to the Wildwood Historical Society, which preserves and showcases the city's rich heritage. The George F. Boyer Museum offers exhibits and artifacts that depict Wildwood's past, from its origins as a seaside resort to its growth and development over the years.
Nearby Towns: Cape May City • Cape May Court House • Middle Twp • Wildwood Crest Boro •
---