Warning: include(/Library/kw/livingplaces.com/menu.html): failed to open stream: No such file or directory in /Library/WebServer/livingplaces.com/NJ/Somerset_County/Montgomery_Township.html on line 38

Warning: include(): Failed opening '/Library/kw/livingplaces.com/menu.html' for inclusion (include_path='.:') in /Library/WebServer/livingplaces.com/NJ/Somerset_County/Montgomery_Township.html on line 38

Montgomery Township
Montgomery Township Town Hall is located at 2261 Van Horn Road (Route 206), Belle Mead NJ 08502.
Phone: 908‑359‑8211.
---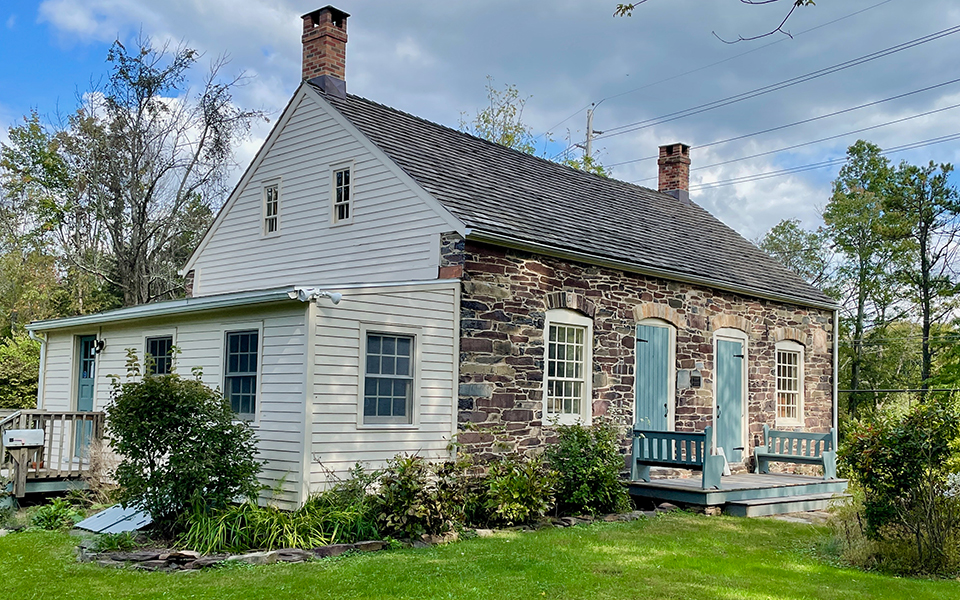 Photo: Dirck Gulick House, circa 1752, located 506 County Road 601 (Belle Mead-Blawenburg Road), Dutchtownt. Listed on the National Register of Historic Places in 2003. Photographed by User:Zeete (own work), 2021, [cc-4.0], via Wikimedia Commons, accessed November, 2021.
---
Beginnings
Montgomery was incorporated in 1798 as one of the original 104 New Jersey Townships. Portions of the township were taken away to form Princeton (1813) and Rocky Hill (1889).
Montgomery is home to a number of historic hamlets, including Belle Mead, Blawenburg, Bridgeport, Dutchtown, Fairview, Plainville, Skillman, and Stoutsburg.
The township is named for Brigadier General Richard Montgomery. He first served in the British Army, but later became brigadier general of the Continental Army during the Revolutionary War.
Some of the first purchasers of township land were speculators, Johannas Van Horn and Peter Sonmans. Many of the earliest settlers were of Dutch descent, coming from New Amsterdam, especially Long Island during the first decades of the eighteenth century.
Neighborhoods
Bedens Brook Estates
Belle Mead
Cherry Valley
Hidden Estates
Manors at Montgomery
Montgomery Chase
Pike Run
Riversedge
Tapestry at Montgomery
The Manors
Yorkshire Woods
---

Warning: include(/Library/kw/livingplaces.com/footer.html): failed to open stream: No such file or directory in /Library/WebServer/livingplaces.com/NJ/Somerset_County/Montgomery_Township.html on line 102

Warning: include(): Failed opening '/Library/kw/livingplaces.com/footer.html' for inclusion (include_path='.:') in /Library/WebServer/livingplaces.com/NJ/Somerset_County/Montgomery_Township.html on line 102