---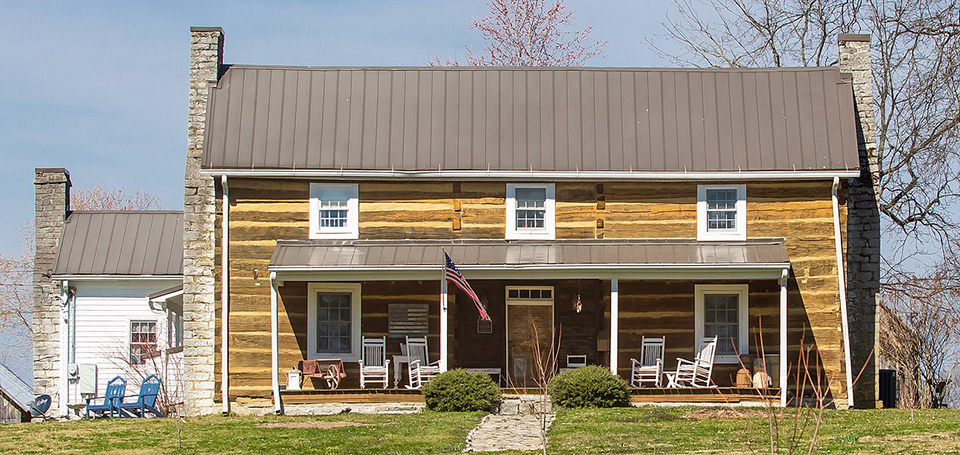 Photo: Brown-Chenault House, circa 1835, located on Chenault Lane, Castalian Sorings. Listed on the National Register in 1985. Photographer: wikipedia username: rossograph, 2021, [cc-4.0]; accessed April, 2023.
---
TOWNS
Bethpage
Castalian Springs
Cottontown
Millersville City
Mitchellville City
Portland City
Walnut Grove Town
Westmoreland Town
White House City
The Sumner County Administration offices are located at 355 North Belveder Drive, Gallatin, TN 37066; phone: 615-452-3604.
Sumner County was organized in 1786 from Davidson County. It was named for General Jethro Sumner (1733-1785) who served in the Revolutionary War and the War of 1812.
HISTORIC SITES
Ashcrest Farm
Bowen-Campbell House
Bridal House
Brown-Chenault House
Castalian Springs
Cragfont
Donelson, Daniel Smith, House
Fairvue
Ferrell, Mary Felice, House
Fite, Leonard B., House
Gallatin Commercial Historic District
Greenfield
Jameson, James B., House
King Homestead
Locust Grove
Maple Cottage
Maple Shade
Oakland
Oakley
Parker-Bryson Historic District
Rascoe-Harris Farm
Rock Castle
Rosemont
Shackle Island Historic District
Talley-Beals House
Trousdale Place
Wall Spring
Walnut Grove
---