Warning: include(/Library/kw/livingplaces.com/menu.html): failed to open stream: No such file or directory in /Library/WebServer/livingplaces.com/WI/Jefferson_County/Watertown_City.html on line 34

Warning: include(): Failed opening '/Library/kw/livingplaces.com/menu.html' for inclusion (include_path='.:') in /Library/WebServer/livingplaces.com/WI/Jefferson_County/Watertown_City.html on line 34

Watertown City
Watertown City Hall is located at 106 Jones Street, Watertown, WI 53094.
Phone: 920‑262‑4000.
---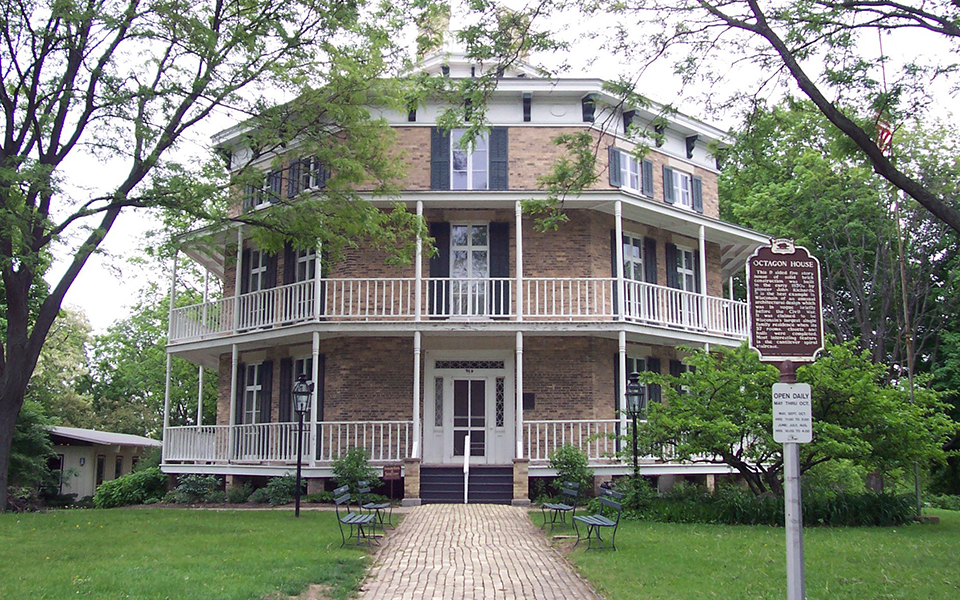 Photo: Octagon House, ca. 1853, 919 Charles Street, Watertown, WI. Listed on the National Register of Historic Places in 1971. Photographed by User:Iulus Ascanias, own work), 2007, public domain, via Wikimedia Commons, accessed January, 2021.
---
Neighborhoods
Bonners
Brentwood Heights
Brookstone Ridge
Cadys Addition
Coles Addition
Concord Estates
Creekside
East Gate Condos
East Haven Estates
Fox Creek
Grandview Heights
Grandview Hieghts
Greencrest
Hepp Heights
Hillside Estates
Hunter Oaks
Lounsburys Addition
Parkview
Pritchards
Quarry Park Estates
Richards Hill Addition
Richards Homestead
River Road Estates
Riverlawn
Rivers Edge
Riverview Acres
Rock River Paradise
Rockview Estates
Rogens
South Concord Estates
Spaulding Prentice
Whispering Winds
Willmans
Willow Creek Meadows
The City of Watertown [1], Wisconsin is located in beautiful southeastern Wisconsin, midway between Milwaukee and Madison. Big enough to have all the amenities you will need, but small enough to access them in 10 minutes or less, Watertown is truly a wonderful place to live, work, dine, shop, play and do business. It's a genuine American hometown.
Watertown is proud to be home to the First Kindergarten in the United States, carefully preserved and open to seasonal viewing on the grounds of the Octagon House Museum. The city also takes pride in its heritage and historic building stock with five historic districts—including its inviting downtown—listed in the National Register of Historic Places.
The mighty and steadfast Rock River winds its way through the city, providing scenic views and abundant recreational opportunities. Watertown boasts an extensive, high-quality park system and destination outdoor sporting facilities. There's something for everyone here.
The Watertown Unified School District, as well as a wide variety of parochial schools, provide superior educational services and learning environments.
For recent high school graduates and adults seeking advanced learning opportunities, Maranatha Baptist University and Madison College both offer quality, full- service campuses here.
Watertown contains a pleasant mix of single-family and multi‑family housing located in both modern subdivisions and well‑preserved historic neighborhoods. Outstanding senior living communities, specialized treatment facilities and an outstanding hospital are also found here.
Watertown offers a wide variety of top-notch core municipal services and amenities, including full-time police and paramedic‑trained fire departments, historic Carnegie public library, a family‑friendly aquatic center, a charming community/senior center on the river, city cab transportation and much more.
---
Beginnings [2]
Watertown's first known non-indigenous inhabitant, Timothy Johnson, settled the area in December 1836. He laid claim to 1,000 acres on the west banks of the Rock River and erected a log cabin for his family. Johnson chose this location for his homestead because he saw the potential power the Rock River's rapids would produce. In 1853, Watertown became a city and adopted a charter. During that decade the population flourished, particularly with an influx of immigrants of German descent, and grew to 8,512 in 1855, at which time it was the second largest city in the State. The early construction of two hydroelectric dams rooted Watertown's economy in industry, upon which it continues to be reliant today.
In 1854, the Octagon House [see Octagon style], one of Wisconsin's most unique and popular historic landmarks, was constructed. This 57-room, eight-sided home was built by John Richards and wife Eliza. The house featured a long spiral staircase and a cistern system that provided running water to the household—a plumbing feat unheard of until that time.
In 1856, Margarethe Schurz, one of Watertown's early settlers and wife of Carl Schurz, founded the first kindergarten in the United States. The kindergarten was originally located in the Schurz's home at 749 N. Church Street. The class was eventually moved to a small frame building located on the corner of N. Second and Jones Streets. In 1956, 100 years after its founding, the building was saved from razing by the Watertown Historical Society and moved to the grounds of the Octagon House. The school house has been open to the public since 1957.
Watertown is also famed for the local practice of goose noodling; a traditional German practice which involved feeding noodles to geese several times a day. This practice produces geese with enlarged livers which ultimately are used to make pate de fois gras. Historically, this Watertown delicacy was found on the menus of Ocean Liners, cross country trains, and in restaurants as far away as New York City. This part of Watertown's heritage is memorialized by the high school athletic team name, the Goslings.
Welcome Brochure, City of Watertown, WI, December, 2020, www.ci.watertown.wi.us, Accessed January, 2021.
Planning Commission, City of Watertown, City of Watertown Comprehensive Plan, November, 2009, www.ci.watertown.wi.us, accessed May 2012.
---

Warning: include(/Library/kw/livingplaces.com/footer.html): failed to open stream: No such file or directory in /Library/WebServer/livingplaces.com/WI/Jefferson_County/Watertown_City.html on line 138

Warning: include(): Failed opening '/Library/kw/livingplaces.com/footer.html' for inclusion (include_path='.:') in /Library/WebServer/livingplaces.com/WI/Jefferson_County/Watertown_City.html on line 138