Warning: include(/Library/kw/livingplaces.com/menu.html): failed to open stream: No such file or directory in /Library/WebServer/livingplaces.com/WI/Waukesha_County/New_Berlin_City.html on line 36

Warning: include(): Failed opening '/Library/kw/livingplaces.com/menu.html' for inclusion (include_path='.:') in /Library/WebServer/livingplaces.com/WI/Waukesha_County/New_Berlin_City.html on line 36

New Berlin City
New Berlin City Hall is located at 3805 South Casper Drive, New Berlin, WI 53151.
Phone: 262-786-8610.
---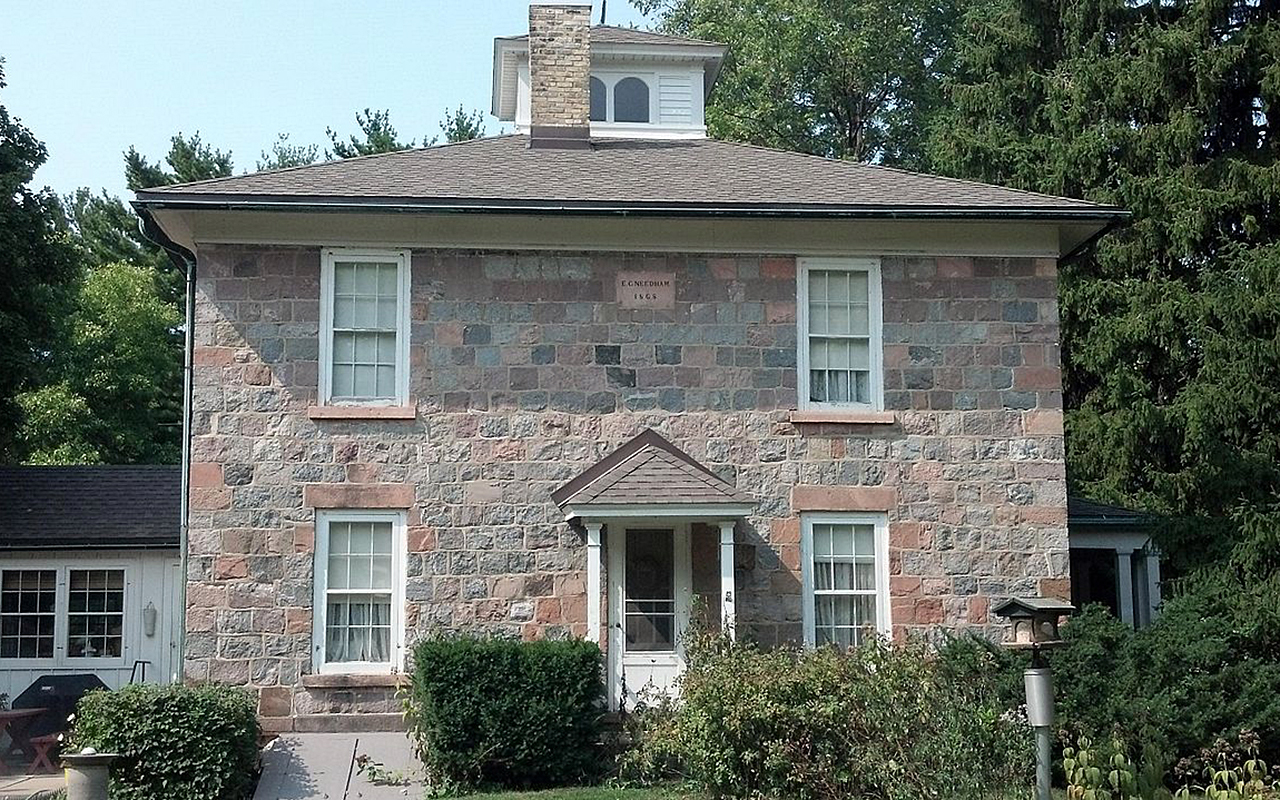 Photo: Enoch Gardner and Mary Caroline Koch Needham House, circa 1868, located at 12713 West Greenfield Avenue, New Berlin. Listed on the National Register of Historic Places in 2000. Photographed by User:Porterhse (own work), 2012, [cc-3.0], via Wikimedia Commons, accessed September, 2021.
---
The City of New Berlin [†] is located in southeastern Wisconsin approximately eight miles west of Lake Michigan, and is a part of the Milwaukee metropolitan region. The City sits on the eastern edge of Waukesha County, and shares boundaries with municipalities in both Milwaukee and Waukesha Counties. Those municipalities include the Cities of Brookfield, Greenfield, Muskego, Waukesha, and West Allis; the Village of Hales Corners, and the Towns of Brookfield, Vernon, and Waukesha.
Neighborhoods
Biltmore Estates
Buena Park
Calhoun Farms
City Center
Conrad Park
Conservancy
Country Estates
Crestview Place
Gatewood
Glendale Park
Glengarry East
Green Acres
Greenridge
Greenridge Estates
Hearthside Acres
Hickory Hills
Hidden Valley Estates
High Grove
Highland Vista
Highpointe
Hillside Terrace
Meadowmere
Monterey
Orchard View
Parkland Green
Parkland Green East
Poplar Creek
Regal Manor
Regal Manor East
Regal Manor South
Rogers Glen
Rustic Ridge
Sanctuary of Woodshire
Sommerset Gardens
Sunny Hills
Sunset Trails
Swartz Orchards
Thornapple Hill
Victoria Estates
Waterbury Estates
Weatherstone
Weatherstone West
Weatherwood
Westward Manor
Woodland Park
Woodshire
The City of New Berlin is bounded entirely by Township 6 North Range 20 East, with the exception of additional acreage in Sections 5 and 6 of Township 5 North Range 20 East (directly north of Tans Drive). Generally, New Berlin's borders are characterized by Greenfield Avenue to the north, 124th Street to the east, Tans Drive and College Avenue to the south, and Springdale Road and Crowbar Road to the west.
New Berlin residents and business owners cite that the city is largely advantaged as a result of being sandwiched between two interstates (84 and 43). Additionally, the availability of both urban amenities and rural charm in and around New Berlin is valued by residents. Affordable housing and access to jobs are elements that residents cite as contributing to a high quality of life. These strengths can be largely attributed to New Berlin's location within the region.
Many pre-settlement visitors passed through New Berlin, known then as the Town of Mentor, in the early 1800s. By 1835, settlements began to arrive throughout the township. Among these settlers were members of the McWhorter family, who settled in Section 7 along what is now Cleveland Avenue. (The Andrew McWhorter house has been designated as a New Berlin Landmark, and can be found just west of Johnson Road.) Other settlers arriving in 1836 included Sidney Evans and Perry G. Harrington, who claimed land in Section 12 and Section 13, respectively. From that point forward, the new residents established an "Old Settler's Club" that recorded the listing of newcomers over a period of years. Claim shanties and log cabins arose throughout the township. Some of the original settlements were still evident by 1891.
On January 13, 1840, the Town of Mentor recorded an enactment to forego its name and thereafter be called "New Berlin."
Between 1841 and 1850, New Berlin saw the development of its school districts. Districts 1 through 4 were operating by the end of 1850. The District 1 school, located near the intersection of Calhoun Road and National Avenue, served as the informal Town Hall. April 5, 1842 marked the first meeting with Whipple Newell as Moderator, and Judah Phelps as Clerk.
As advancements were made in transportation and government services, New Berlin faced political challenges at the local level. The Town of New Berlin had been a part of Milwaukee County since its establishment, but regional players felt that a new county government was needed for townships in the area. In June of 1846, a motion was introduced into the Territorial legislature to secede sixteen western townships from Milwaukee County. Preparing a petition for this motion required naming the proposed county; it was during this time that "Waukesha," the misspelled interpretation of the Potawatomi word "Wauksha" ("fox"), was selected. One hundred and ten individuals voted for separation, while twenty-six voted against the effort.
The City of New Berlin was established in 1959, but early settlers made New Berlin their home long before then. The first settlers, Sidney Evans and P.G. Harrington and his wife, came in 1836. Mentor was the original name of the township, but Mr. Evans changed the name to New Berlin on January 13, 1840. Between 1850 and 1950, New Berlin's population went from 1,293 to 5,334. Ten years later, in 1960, the population had nearly tripled to 15,788. New Berlin was primarily an agricultural community with commerce hubs on Prospect Hill (near Racine Avenue and National Avenue) and at the New Berlin Center (near National Avenue and Calhoun Road). See Exhibit A for a map of New Berlin in 1873. The first Master Plan for New Berlin was adopted in 1947. See Exhibit B for zoning maps from 1959 and 1970.Today New Berlin is a growing suburb of Milwaukee that has managed to maintain its rural character. The east side of New Berlin consists of higher density homes, commercial corridors along National Avenue, Moorland Road, Greenfield Avenue, and a strong industrial base. The west side of the City maintains a rural feel with large lot single-family residential homes and agricultural uses.
† New Berlin Comprehensive Plan, 2020, www.newberlin.org, accessed September, 2021.
Nearby Towns: Wauwatosa City • West Allis City •
---

Warning: include(/Library/kw/livingplaces.com/footer.html): failed to open stream: No such file or directory in /Library/WebServer/livingplaces.com/WI/Waukesha_County/New_Berlin_City.html on line 140

Warning: include(): Failed opening '/Library/kw/livingplaces.com/footer.html' for inclusion (include_path='.:') in /Library/WebServer/livingplaces.com/WI/Waukesha_County/New_Berlin_City.html on line 140