Sebastian City
Sebastian City Hall is located at, 1225 Main Street, Sebastian, FL 32958.
Phone: 772-388-8215.
---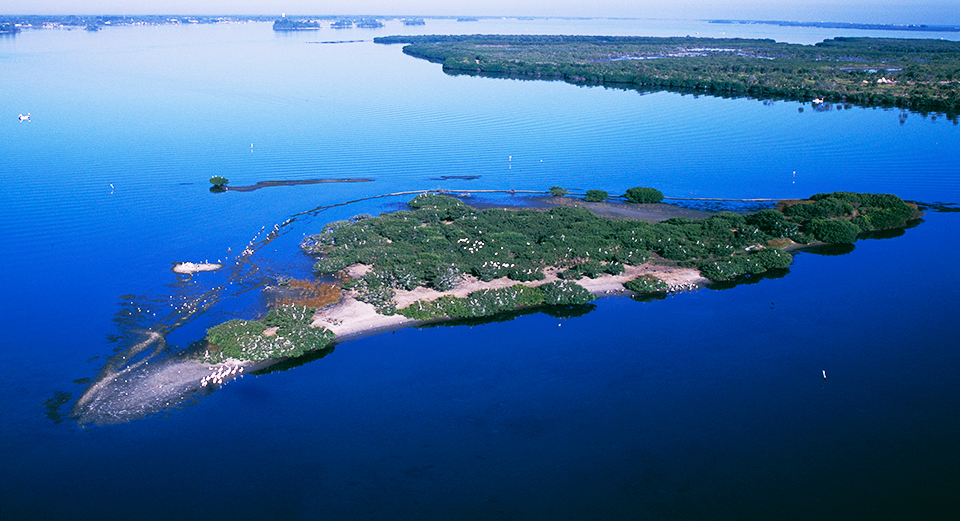 Photo: Pelican Island National Wildlife Refuge, Sebastian, FL, photographed 2003, U.S. Fish and Wildlife Service, public domain via wikipedia, accessed May 2023.
---
The City of Sebastian is located between the St. Sebastian River and the Indian River Lagoon on the East Coast of central Florida at the northern end of Indian River County. In 2003 it had a population of 16,125. It is situated approximately twenty miles south of Melbourne and ten miles north of Vero Beach (the county seat). Sebastian has a sub-tropical climate and is principally a resort and residential city. The river, once the major highway for Sebastian's early frontier settlements, remains a major economic vein for the local family-owned fishing businesses and benefits the city as a recreation area. Sebastian is known for its close proximity to Pelican Island, the nation's first National Wildlife Refuge. Paul Kroegel, who was designated the first Federal Game Warden by Theodore Roosevelt in 1903, was one of the Sebastian area's early settlers.
† Christiana Jackson-Bradv. Consultant: Gary V. Goodwin. Historic Preservation Planner, Florida Bureau of Historic Preservation, Old Town Sebastian Historic District East, 2003, nomination document, National Register of Historic Places, accessed May, 2023.
---