Warning: include(/Library/kw/livingplaces.com/menu.html): failed to open stream: No such file or directory in /Library/WebServer/livingplaces.com/IA/Johnson_County/Coralville_City.html on line 34

Warning: include(): Failed opening '/Library/kw/livingplaces.com/menu.html' for inclusion (include_path='.:') in /Library/WebServer/livingplaces.com/IA/Johnson_County/Coralville_City.html on line 34

Coralville City
Coralville City Hall is located at 1512 7th Street, Coralville, IA 52241.
Phone: 319-248-1700.
---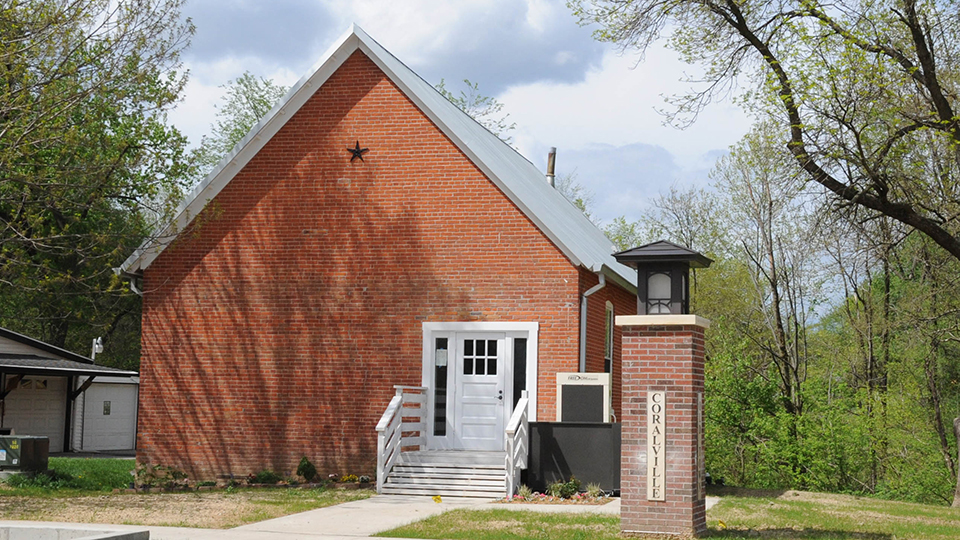 Photo: Coralville Union Ecclesiastical Church, circa 1885 following a fire that destroyed the original structure around 1880. Located at 405 wnd Avenue, Coralville. Listed on the National Register of Historic Places in 1977. Photographed by User:Jerrye & Roy Klotz MD (own work), 2016, [cc-4.0], via Wikimedia Commons, accessed October, 2021.
---
Coralville [†] was originally sited in the mid-19th century to take advantage of the Iowa River. A new dam on the river provided power to a fast growing local mill industry. Grist mills, paper mills, woolen mills, planing mills, and saw mills drove a flourishing local economy. After the decline of the milling industry in the early 20th century, Coralville grew in correlation with enrollment at the University of Iowa, the region's newest socioeconomic driver.
The Coralville Dam, built in the 1950's, provided flood control for the region as it evolved throughout the 20th and 21st centuries. Today, Coralville is one of the fastest growing cities in Iowa and is home to some of the state's premier research facilities, shopping destinations, and residential neighborhoods.
† City of Coralville, Iowa, Community Plan, 2014, www.coralville.org, accessed October, 2021.
Nearby Towns: Iowa City •
---

Warning: include(/Library/kw/livingplaces.com/footer.html): failed to open stream: No such file or directory in /Library/WebServer/livingplaces.com/IA/Johnson_County/Coralville_City.html on line 81

Warning: include(): Failed opening '/Library/kw/livingplaces.com/footer.html' for inclusion (include_path='.:') in /Library/WebServer/livingplaces.com/IA/Johnson_County/Coralville_City.html on line 81