Millcreek City
Millcreek City Hall is located at 3330 South 1300 East, Millcreek, UT 84106.
Phone: 801-214-2700.
---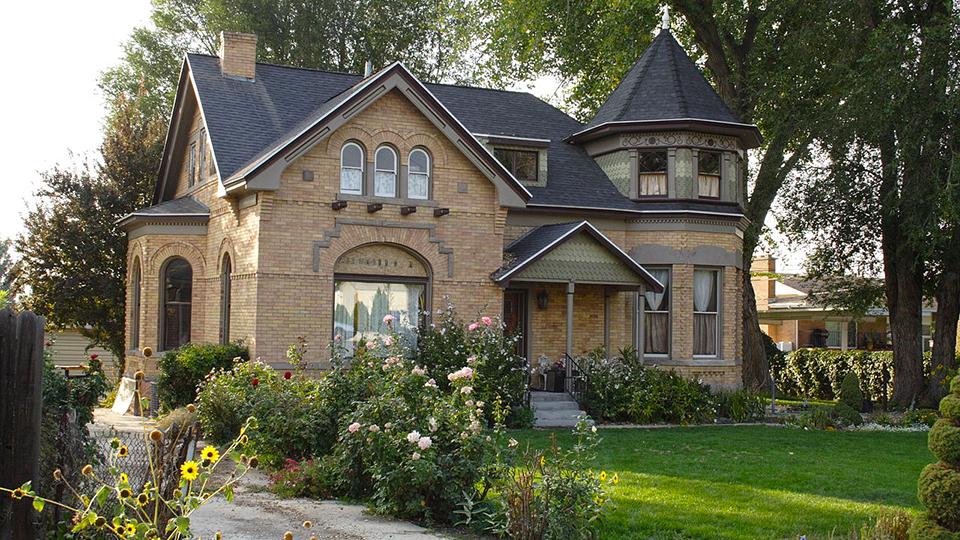 Photo: Amanda Conk Best House, circa 1896, located at 3622 South 1100 East, Millcreek. Listed on the National Register of Historic Places in 2008. Photographed by wikipedia username: Tsayrate, own work, 2012 [cc-3.0], accessed via wikimedia commons, March, 2023.
---
Neighborhoods
Mount Olympus
Scott Avenue Park
Beginnings [1]
The first known settler in the Mill Creek Community was William Casper, a onetime member of the Mormon Battalion. He built a temporary dwelling on the north side of Mill Creek near 3600 South Highland Drive in 1848, but stayed only 1 month before moving on. However, Robert Gardner and his family moved to a site near Casper's first home and erected a saw mill. Later the same year, John Neff built a grist mill further east on Mill Creek and became an important supplier of flour to the pioneer community.
In 1849, the Latter Day Saints Church designated an area as the "Mill Creek Ward" which was later divided, the area to the east becoming the Big Cottonwood Ward. In 1866 ground was broken for a ward chapel at 600 East and 3900 South which is still in use today, many of its timbers still fastened by the original wooden pins.
Until the 1930s the Mill Creek Community consisted of country and farm houses dotting gravel roads with large, intervening agricultural parcels. During World War II it began its transition to a suburb.
Salt Lake County Public Works Department, Planning Division, Mill Creek Community General Plan, 1999, www.pwpds.slco.org, accessed August, 2011.
Nearby Towns: Cottonwood Heights City • Holladay City • Murray City • Salt Lake City •
---